The Wildest Things That Have Happened At Spring Training ... So Far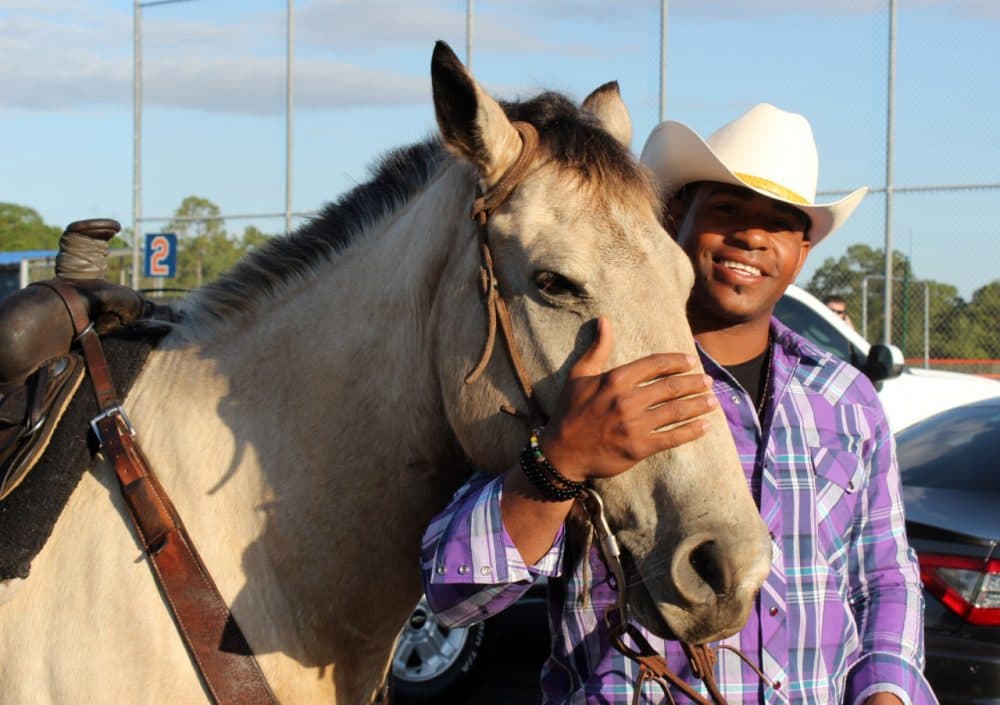 This article is more than 5 years old.
Spring training has officially begun and that means one thing — baseball, and all of the craziness that comes with it, is back! Here are the weirdest things that have happened thus far:
A Raccoon Terrorizes The Yankees
Poor raccoon. All he wanted was to climb the backstop to get a good view of the Yankees as they took the field in Tampa, Florida. The raccoon got a bit more than it bargained for when a groundkeeper shook it from its spot, causing it to plummet 40 feet.
But, this furry spectator is a fighter. Not only did it survive the fall, the raccoon was able to outsmart the Yankees' grounds crew and scamper away, probably to check out some other, more exciting teams.
Padres' Puppy Photo Day
How do you make spring training photo day something to remember? Easy, just add puppies.
It's unclear why the puppies pictured with Matt Kemp are wearing Christmas attire, but they're cute regardless.
Yoenis Cespedes' Fleet Of Rides
The Mets slugger looks to be putting his new multi-million dollar contract to good use. Thus far, he's shown up to training camp in a variety of vehicles including a souped-up Jeep, a fire-breathing Lamborghini and two different Polaris Slingshot three-wheeled motorcycles. But Cespedes topped them all Tuesday, when he and Noah Syndergaard rode into camp on horses.
And, Cespedes dropped a pretty penny on a 270-pound grand champion hog at a local county fair, who unfortunately, did not make it long before being sent to the butcher.
Cubs Clown Around
Are the high expectations of bettors weighing on the Cubs? Maybe that's why manager Joe Maddon decided to bring some comic relief to Spring Training. Monday, Maddon drove onto the field with a van full of clowns while Earth Wind And Fire's "Shining Star" played.
Maddon himself even got into the spirit.
Jim Harbaugh: First Base Coach?
While on vacation  holding spring break practice in Florida, the Michigan football coach decided to help out another Michigan team — the Detroit Tigers. He served as the team's first base coach for Detroit's Wednesday afternoon game against the Pirates.
"I hope to get a chance to second a runner and be right," Harbaugh told MLive.com before the game. "I don't want anybody getting picked off first base. That's my main concern."
Harbaugh's stint appears to have been successful, as Detroit plated four runs in the first inning.
This only adds to the increasingly long list of Harbaugh weirdness.
Hank-Gate
In 2014, a stray dog wandered onto the Brewers' training grounds in Arizona after potentially being hit by a vehicle. Milwaukee's staff got him treated at a vet, took him in, and thus, the legend of Hank the Ballpark Pup was born.
Hank has delighted fans and players at Miller Park for the past two years and signed a contract making him an official part of the team. He even took home the Golden Hydrant at the World Dog Awards.
But some fans are speculating that the original Hank may have moved on to the great ballpark in the sky only to be replaced by another, imposter Hank. Comparing the two dogs side by side, it's clear that there are some differences between the two pups.
The conspiracy has caught fire recently, and on Thursday the Brewers finally announced that they will address these concerns.
Are the rumors true? Why are the Brewers referring to a "Hank 1" and what happened to him?
We'll be monitoring this situation as it develops.