'Indentured' Shines Light On The NCAA And Its Student-Athletes
06:40
Play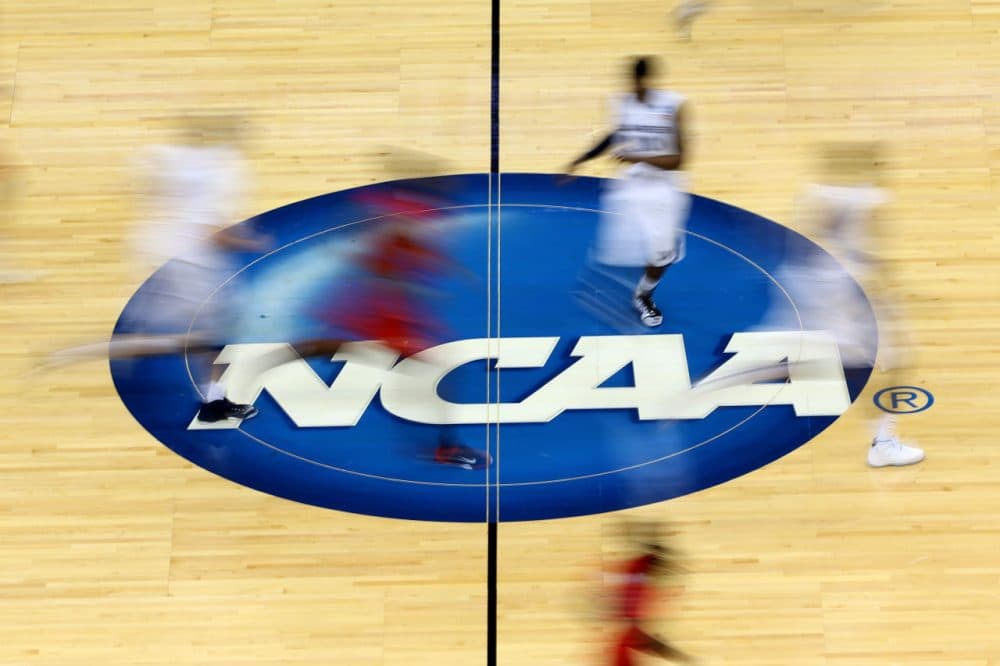 This article is more than 5 years old.
For the last four years, Joe Nocera has been collecting stories about the NCAA, the governing body of college athletics.
"So much of the NCAA's propaganda is about how education comes first," Nocera says, "and yet the reality is much much harsher."
Along with Ben Strauss, Nocera is the co-author of "Indentured: The Inside Story of the Rebellion Against the NCAA" and he joined Bill Littlefield to discuss the realities of being a student-athlete in the NCAA.
---
Highlights From Bill's Conversation With Joe Nocera
JN: He [former Hampton College football player Andrew Jolly] was a star high school player, and he gets a scholarship to go to Hampton, which was an historically black college. And, even before he signs his scholarship agreement, he plays in some summer practices and he tears his Achilles tendon.
He has no scholarship so his mother cobbles together money so he can go to school as a freshman, and then he comes back as a sophomore. This time he has a scholarship--a one year scholarship.
He gets hurt again.
This time it's really bad, he tears his ACL and his PCL in his right knee and he suffers damage to his peroneal nerve. He's done as a football player.
So he gets his second year because they can't withdraw a scholarship to a player during the year that he gets hurt, but Hampton basically abandons him, and they get a new coach — and this often happens by the way — they get a new coach and the new coach says, 'I'm not interested in you, you're done.'
And he [Jolly] doesn't have the money to go back to school. He's a smart guy. He's been on the dean's list. He's interested in art and other subjects and, shamefully, he has to leave school.
And he says, 'I wonder what-if about school. I'm not stupid. I could have a degree of some kind and that's what hurts. That's what they took away from me.'
BL: It almost sounds as if the villain in this story is Hampton College. Could the NCAA done something for Andrew Jolly?
JN: The NCAA will never intervene on behalf of a player if the university doesn't want them to. What could've easily happened is that Hampton could've petitioned the NCAA for the player to get a medical scholarship, and the NCAA probably would've granted that. And that meant that Jolly could've stayed in school, and Hampton would've been able to replace his scholarship. That's actually not that uncommon. The only time the NCAA intervenes is when they think there's a recruiting violation or some student-athlete — I hate that phrase — that they want to punish. It's one of the things that's offensive about this system.
---
Bill's Thoughts On 'Indentured: The Inside Story of the Rebellion Against the NCAA'
There are so many reasons to rebel against the NCAA.
The governing body of college sports got rich by running a business in which the employees were not paid. Recently the rules have changed. Some of the football and basketball players making millions of dollars for their universities, for their coaches and for the NCAA can now get pizza and launder money without risking suspension.
As Joe Nocera and Ben Stauss point out in "Indentured," the NCAA has been a spectacularly inconsistent authority. This is no secret. But the particular stories collected in this book form an indictment of the organization which is perversely entertaining. Readers will find themselves shaking their heads and wondering if it's all fiction. It isn't. That's what makes "Indentured" necessary.
The portion of the book devoted to lawsuits and other challenges to the NCAA is encouraging. Maybe the days of the organization's tyranny over college athletes are numbered.
This segment aired on March 19, 2016.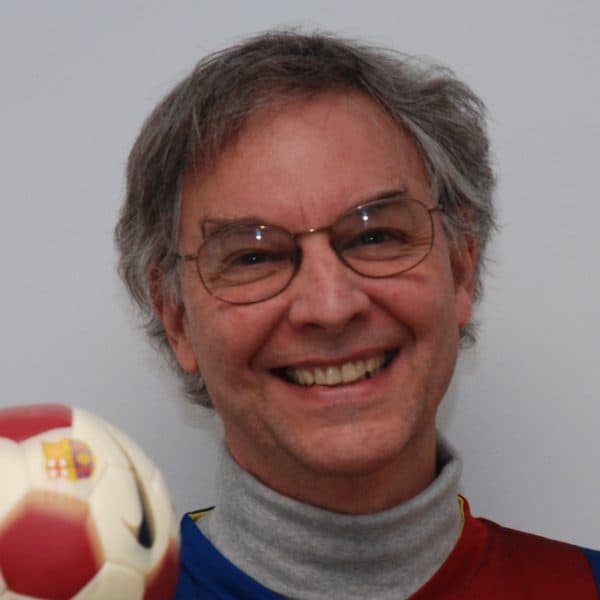 Bill Littlefield Host, Only A Game
Bill Littlefield was the host of Only A Game from 1993 until 2018.