Littlefield: The Allure Of Sports
02:55
Play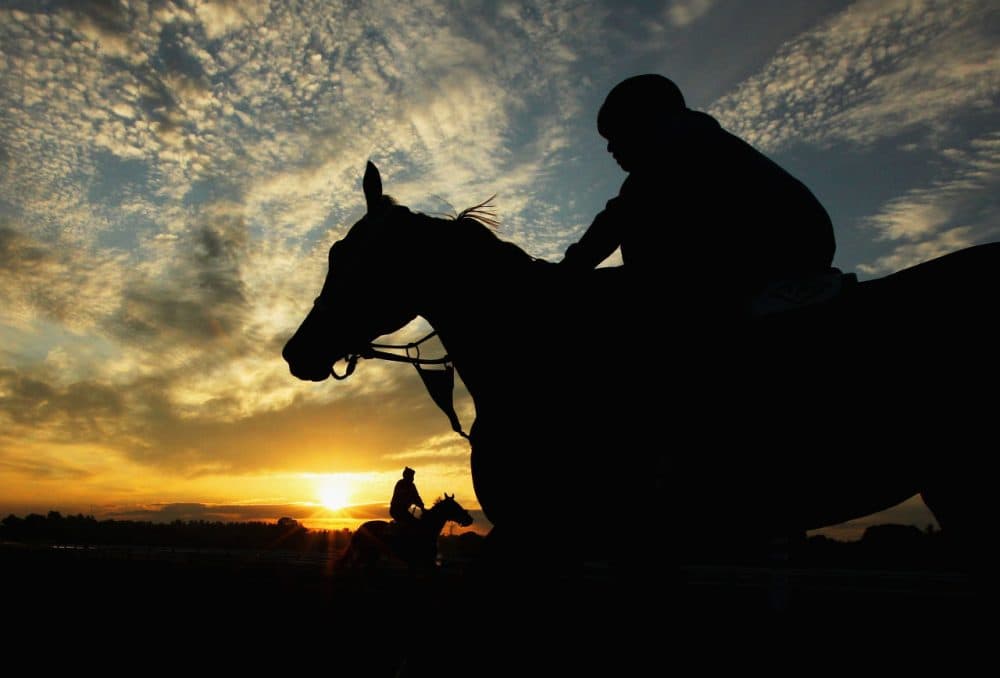 This article is more than 5 years old.
Recently somebody sent me a little video titled "The Allure of Horse Racing."
It's a slick ad for the Triple Crown races, which have a kind of allure, certainly.
But what used to lure me to horse racing was coffee at the rail at Saratoga very early on an August morning, when admission is free. On some of those mornings, the mist on the track was thick, and I could hear the horses turn for the stretch before I could see them. I've recalled that before. Some things are worth recalling again. Hearing the horses before you can see come out of the mist is one of them.
Nobody bets on the early-morning workouts, which is probably why they're not well-attended, and this, too, is part of the allure. The Triple Crown races are very well-attended, and many of the people who attend them dress up for the occasions, which nobody does early in the morning at the rail in Saratoga. That's another part of the allure.
Recently a student interested in becoming a sportswriter asked me about how to establish herself in the business so she could write about things like the Triple Crown, the Final Four, the World Series, and the Super Bowl.
That got me thinking about the allure of basketball games that are played in gyms rather than domes, and about a softball pitcher I met one night who could throw 100 miles an hour and did, without an audience, and about a young man I met who'd turned down the opportunity to play for a major football university to be a student.
For some reason, that got me thinking about a column the late and decidedly great W.C. Heinz wrote almost 70 years ago. Here's how he described the exodus after a college football game about which few cared then and about which nobody cares now.
"In the West the dark clouds were starting to open, the sky to glow a little, the first star to show. The red tail-lights were strung as far as you could see, the cars moving in a great company, the dead leaves swirling behind the cars, dancing in the headlights of the ones behind."
The column in which that paragraph appears wasn't titled "The Allure of Football," but it could have been, couldn't it? And no credential was required to write about the parting clouds and those dead leaves dancing in the tail-lights. That's what I should have told that young woman who wanted to be a sportswriter.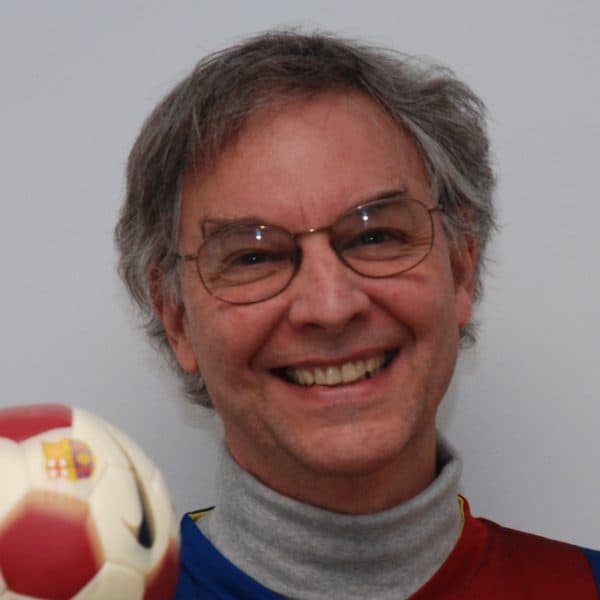 Bill Littlefield Host, Only A Game
Bill Littlefield was the host of Only A Game from 1993 until 2018.