Charlie Pierce: The Week In Sports
06:08
Play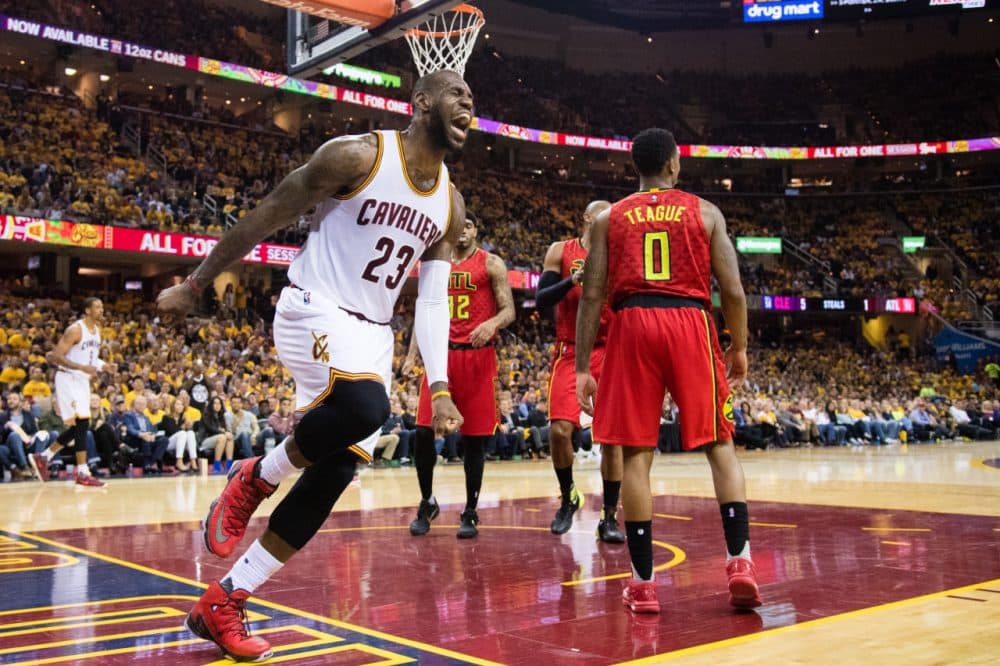 This article is more than 4 years old.
There's been plenty of buzz surrounding LeBron James as he's led the Cleveland Cavaliers to 10 straight playoff victories. Only A Game analyst Charlie Pierce and Bill Littlefield discuss the price tag on James' lifetime deal with Nike, a postseason scoring milestone and more. Plus, Bill and Charlie address the UFC-boxing crossover match in the making between Conor McGregor and Floyd Mayweather — and the amount of money Mayweather is offering McGregor to fight. And, how many points does one get for sinking a basket from the top of a building? Bill and Charlie weigh in on the shot hit from 36 stories in the air.
More of Charlie Pierce:
This segment aired on May 21, 2016.