Latest Show: July 30-31
48:00
Play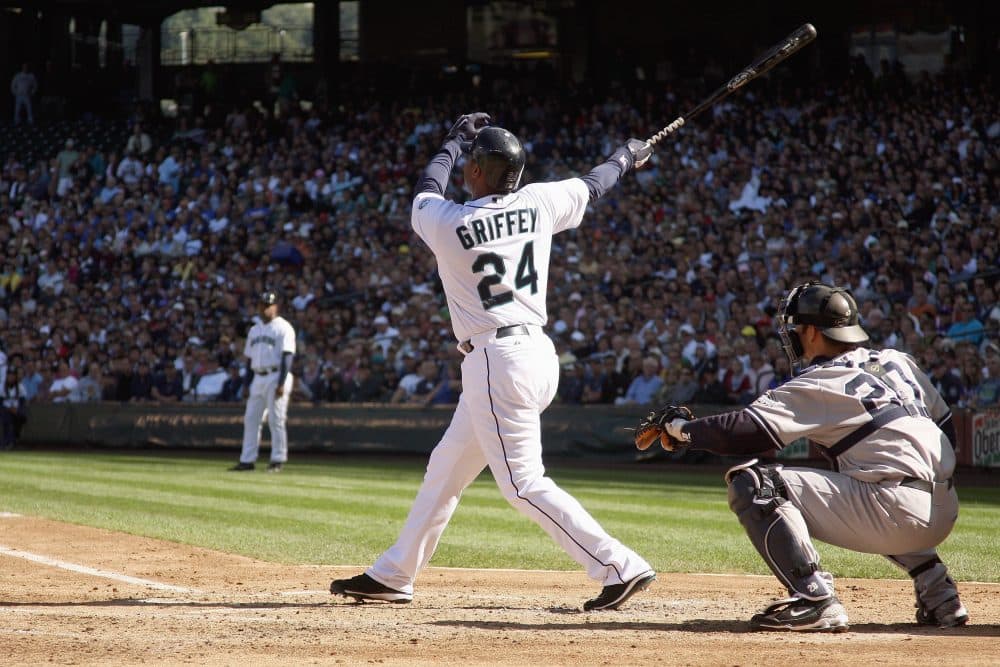 This article is more than 4 years old.
Ken Griffey Jr. is remembered for his smooth swing, but he's also known for his 1989 Upper Deck rookie card. It changed the baseball card industry -- and this week on Only A Game, we'll meet the man who's collected more of that particular card than anyone else. Plus the story of an American rower who qualified for Rio, thanks to a podcast. (Sort of.) And the story of an Irish priest, his dog, and the new English national football team manager. Join us!
This program aired on July 30, 2016.