3 Stories: Heads Up Football, A Rookie's Bad Day, Caffeine Doping
08:49
Play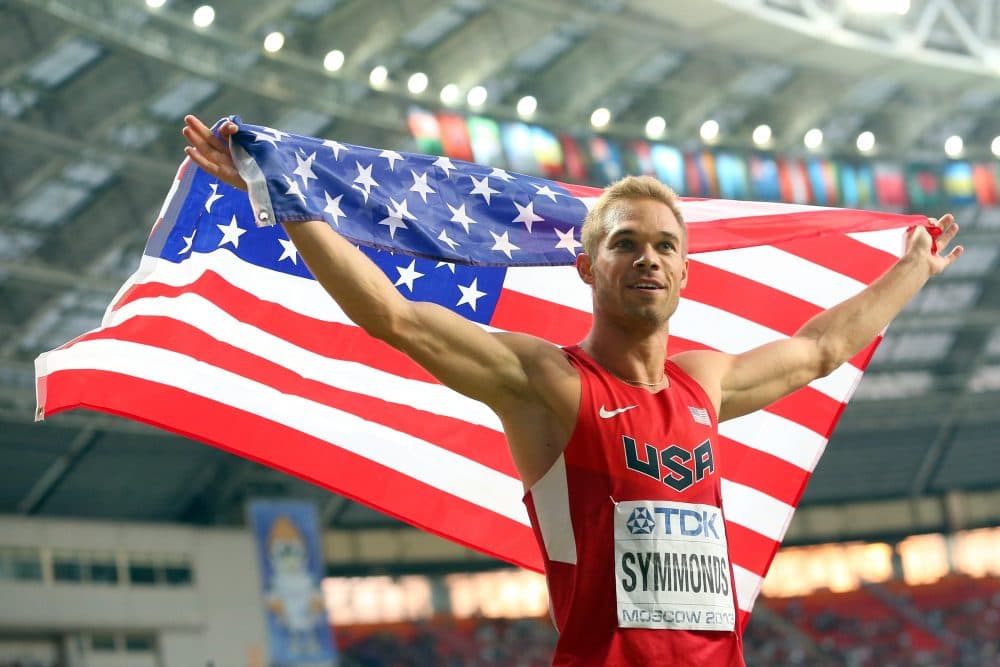 This article is more than 4 years old.
NFL training camps are underway, proving that we're never far from the start of the next football season. We kick off this week's 3 Stories You Should Know with more controversy surrounding concussions.
Rachel Bachman of the Wall Street Journal and Will Leitch of Sports on Earth join Bill Littlefield.
1. NFL-Funded "Safety Program" Falls Short
Heads Up Football is a series of courses, both online and in-person, designed to teach football coaches better safety procedures. It's offered by U.S.A. Football, an organization the NFL funds and promotes, as an effective initiative to decrease concussions and other injuries. The New York Times looked a little closer and found no data to support the program's claims. Bill Littlefield believes it's time we all face the facts.
Without getting into who is responsible for the misrepresentation of this program's effectiveness, I wonder if it's time to acknowledge that football is a violent sport in which players are likely to get their heads banged around? And we should perhaps also acknowledge that the NFL is even more desperate than previously supposed to promote the game as "safer?"
2. A Nightmare MLB Debut For Mike Mayers
Mike Mayers made his MLB debut on the mound for the St. Louis Cardinals on Sunday. He was called up from the Triple-A affiliate Memphis Redbirds for what could possibly be the only start he ever makes in the bigs. In the wake of the worst first start in MLB history, Will Leitch can't help but feel bad for the young pitcher.
Mike Mayers is out there getting national television attention. There's his family — they're so cute, they're so happy. And he gave up nine runs in 1 1/3 innings. Eight hits, two walks — he was in fact the first pitcher in Major League Baseball history to give up nine or more earned runs in less than two innings in his major league debut.
3. Coffee's Performance Enhancing Powers
Doping scandals continue to shake the sports world, most recently in the form of the Russian state-sponsored program and consequent Olympic bans. As the list of banned substances for athletes grows longer and longer, one performance enhancer remains a perfectly legal option: caffeine. Rachel Bachman wonders where we should draw the line on performance enhancing substances.
Study after study shows that caffeine confers about a 1 to 2 percent performance benefit for many people. In Olympic sports, especially some measured by fractions of a second, this is a significant benefit. But it does highlight the sometimes blurry line between things that are banned and that are legal.
More Stories You Should Know:





This segment aired on July 30, 2016.