Latest Show: Aug. 20-21
47:59
Play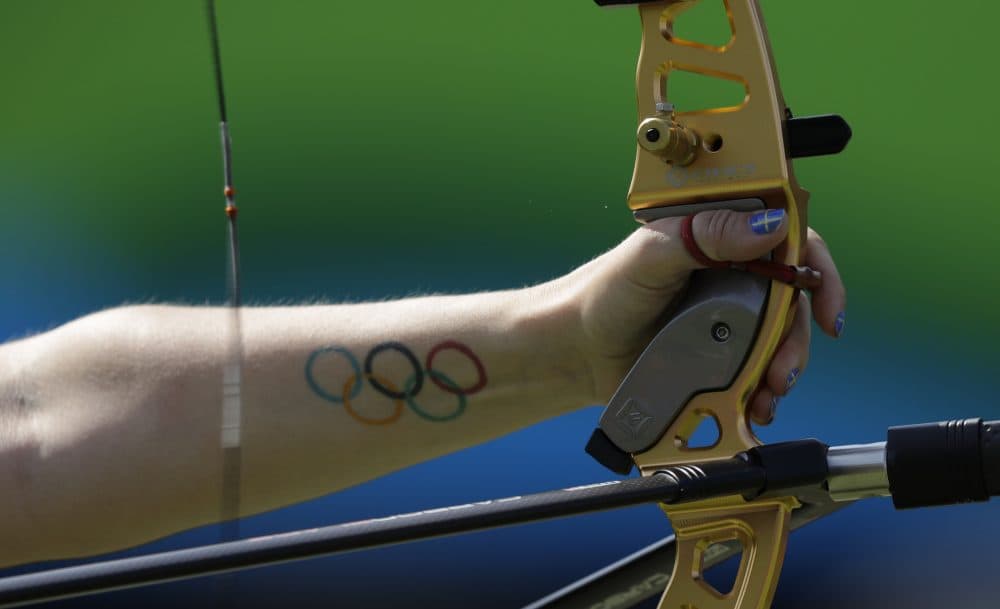 This article is more than 4 years old.
If you've been watching the competition in Rio, chances are you've seen athletes sporting Olympic rings tattoos. This week on Only A Game, we learn how the tradition began -- and explain how this tattoo could change Japanese culture. And why can't companies say "summer" during the Olympics? The story of a carpet cleaning company that's suing the USOC. Plus, we meet a Detroit man who uses boxing to keep kids off the street -- and slept in his car to pay for it. Join us!
---
Rule 40: Why Companies Can't Say 'Summer' During The Olympics
Olympic rules make it tough for companies who want to join the conversation during the games. Among the list of words businesses can't use? "Olympic," "gold" and "summer." Some companies have chosen to work around the rules; one fought back.
Mike Pesca: Making A Case For The Silver Medal
History shows us bronze medalists are usually happier about their win than silver medalists are. Commentator Mike Pesca conducted his own study on medal winners at Rio 2016, and he's got a new theory about gratification at the Olympic Games.
3 Stories: Permanent Olympic Sites, Gold Medal Greed, Roger Goodell's Power
Will the IOC finally consider permanent sites for the Olympics? How many gold medals is enough gold medals for U.S. fans? And how can NFL players curb Commissioner Goodell's power? Shira Springer of the Boston Globe and David Steele of Sporting News join Karen Given.
Five Rings, The Yakuza, And A Nipple-Sized Maple Leaf: The Olympic Tattoo Tradition
The Olympic rings tattoo has become a coveted mark for athletes around the world. How did the tradition begin? And what will happen when the 2020 Olympics go to Japan?
Charlie Pierce: The Week In Sports
Kerri Walsh Jennings didn't lose gold. She won bronze. But is it enough to secure her legacy as the greatest U.S. women's volleyballer of all time? Karen Given and Only A Game analyst Charlie Pierce take a look back at the final week of competition at Rio 2016.
In Detroit, One Boxer Tries To Fight Violence
Nearly 40 percent of Detroiters live below the poverty line, and for years the city was considered the most violent in the country. One boxer is trying to change that.
This program aired on August 20, 2016.