3 Stories: Creating A College Football Culture, La Russa, Ballpark Name Game
08:57
Play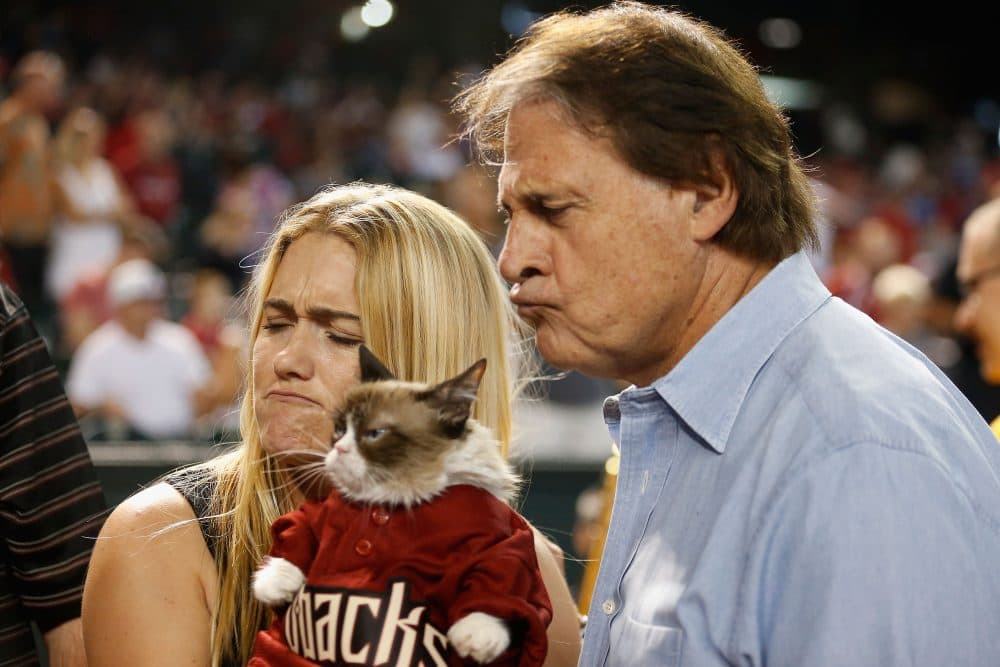 This article is more than 4 years old.
How (and why) should you build a college football culture at a school that forgot the sport in the 1930s? We open this week's on this week's "3 Stories You Should Know" with a discussion the University of Chicago's recent investment in its Div. III football program.
Claire McNear of The Ringer and Will Leitch of Sports on Earth join Bill Littlefield.
1. UChicago Football's Re-Brand
It's August, which means football is right around the corner. And if you're from Illinois and sick of watching the Bears (or the Fighting Illini, for that matter), now you can tailgate at the University of Chicago. Once a founding member of the Big 10, the school's football team has been languishing in Div. III for the last few decades. Recently, the school where fun comes to die has been investing heavily in the gridiron, and Claire McNear is intrigued that it's apparently time for some football at her alma mater.
There's this old joke on campus that most people don't know that there is a football team. So they've started posting fliers around campus explaining the basic rules of the game, "This Is What A Touchdown Is" ... So I guess the question is: how do you build a football culture at a school that doesn't have one?
2. Tony La Russa's Diamondback Debacle
After Tony La Russa won the World Series in 2011, he retired. Smart move, right? Going out on top is so rare, and such an end seemed fitting for one of the winningest managers in MLB history. Well, he couldn't stay away. These days, La Russa finds himself on the hot seat two years into his role as GM of the listing Arizona Diamondbacks. Will Leitch, a die-hard Cardinals fan, is wondering if La Russa's legacy will be tarnished by this ignominious swan song.
La Russa really had this moment. He had this perfect going off in the most in this storybook way possible. You can't go wrong, you did it. It never works out that way — which means of course he has come back and ruined it.
3. The Revolving Door of Stadium Names
Hearing the news that U.S. Cellular Field, home of the Chicago White Sox, will heretofore be known as Guaranteed Rate Field got Bill Littlefield a little riled up about stadium names. Is everyone's beloved stadium name in jeopardy? Do we have to buy into our teams' new corporate sponsorships? Could the White Sox have come up with a worse name?
Probably the most honest name for the stadium would be "Guaranteed To Be Called Guaranteed Rate Until Some Other Corporation Offers Us More Field," or, for simplicity's sake, "For Sale Stadium."
More Stories You Should Know:
This segment aired on August 27, 2016.