Stories Of Solidarity: From Pee Wee Reese To The Indiana Fever
02:56
Play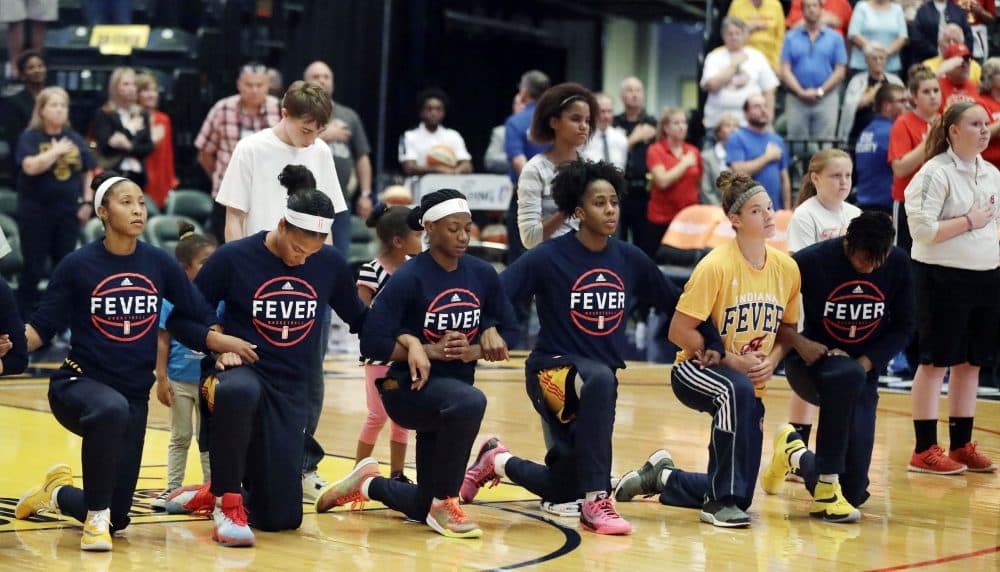 This article is more than 4 years old.
Almost 70 years ago, Pee Wee Reese, who played shortstop for the then-Brooklyn Dodgers, walked across the infield in Cincinnati and put his arm around the shoulder of his teammate, Jackie Robinson.
Or so the story goes.
You know the story if you saw the movie, "42," a tribute to Robinson's courage and determination during the season when he broke the color line in Major League Baseball. The story's significance comes partly from the fact that Reese was a southerner, born in Kentucky, and — at least according to the story -- he was also taking heat from the Cincinnati fans for playing on the same team with a black man.
Ken Burns, who's researched baseball history about as thoroughly as anyone, says he never found any evidence that the anecdote is true. Jonathan Eig, one of Robinson's biographers, agrees.
Maybe that doesn't matter. Maybe the story of Reese putting his arm around Robinson's shoulder to demonstrate that he was on his teammate's side — rather than on the side of the bigots who were shouting at Robinson — and at Reese — was so necessary that somebody had to invent it. That would put the story in lots of good company.
But on Wednesday night, we got a story of unity that did happen. You can find photographic evidence of it.
The setting was Indianapolis, rather than Cincinnati. The game was basketball rather the baseball. And the players were women rather than men, which is why you might not have heard the story.
On Wednesday night, before the game that would determine whether the Indiana Fever or the Phoenix Mercury advanced in the WNBA's postseason, all the members of the Fever took a knee before the playing of the national anthem.
All of them.
"But on Wednesday night, we got a story of unity that did happen. You can find photographic evidence of it."
Most of the members of the Indiana Fever are black. But several players are white, and they were kneeling, too. Their coach, Stephanie White, is also white, and this is what she had to say about what the players on her team had decided to do as one:
"I'm proud of y'all for doing that together, being in that together. That's big. It's bigger than basketball, right? Bigger than basketball."
In 1947, racism was a problem for Jackie Robinson, who had to battle it, and did, and died younger than he otherwise might have done. It was also a challenge for Pee Wee Reese, who, to his credit and thanks to his association with Robinson, learned that much of what he'd absorbed and assumed during his formative years was rubbish.
In 2016, the violent behavior of some police officers toward black men is obviously a critical problem for the victims of that violence, and for their families, and for their communities.
But it's also a problem for anyone who believes that equal rights under the law and the administration of justice without regard to race or any other distinction are necessary to a legitimate democracy. It represents a challenge for anyone who wants this country to be better.
On Wednesday night, a team of players, black and white, embodied that concern. A whole team. And nobody had to make it up. It happened.
This segment aired on September 24, 2016.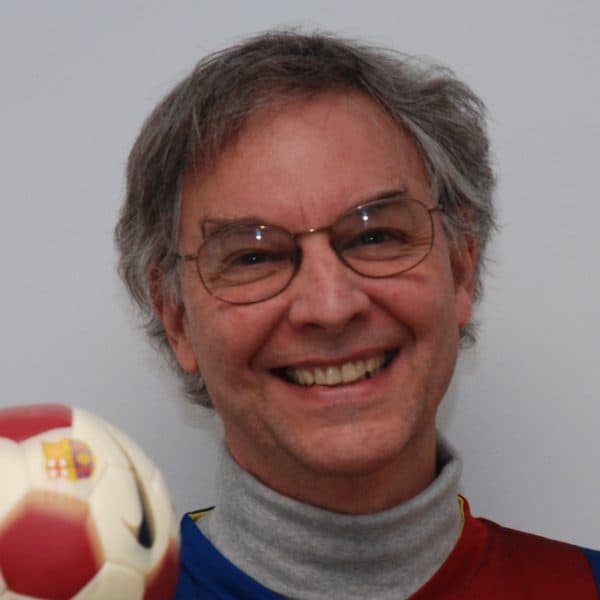 Bill Littlefield Host, Only A Game
Bill Littlefield was the host of Only A Game from 1993 until 2018.