Bill Littlefield, Retired Football Coach?
02:43
Play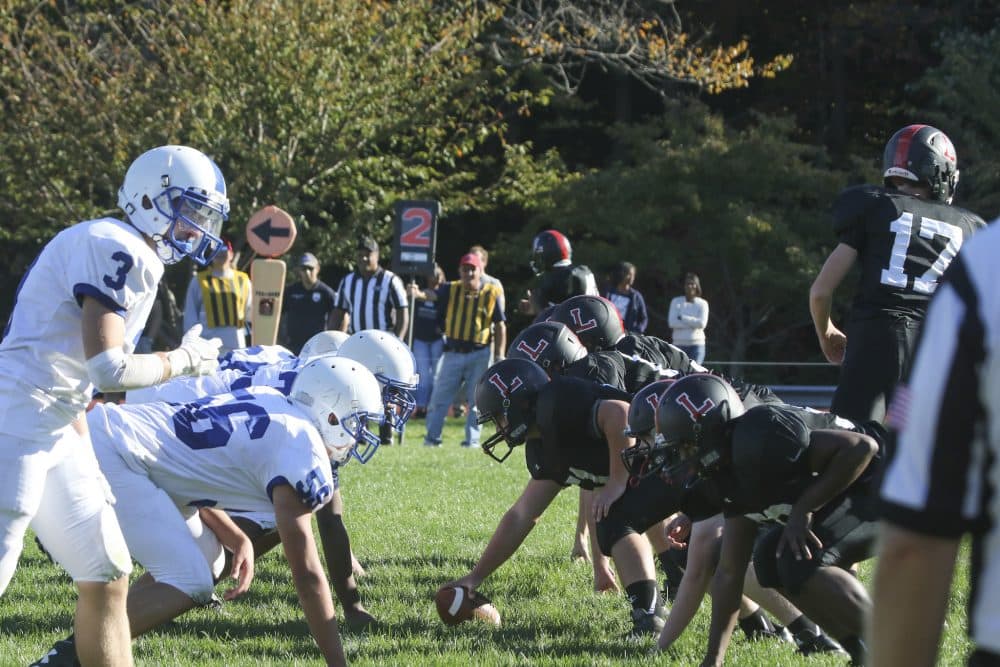 This article is more than 4 years old.
When football is in the air, Bill Littlefield sometimes finds himself remembering the days when he coached the game. Today is one of those days.
When I was one and twenty, or twenty-two or so,
I got a job at Lawrenceville. A'teaching I did go.
It was, and is, a boarding school, and quite a dandy spot
For a young teacher to get started, and I learned a lot.
My other job was keeping order in a wooden house,
Where lived a lot of students and perhaps, as well, a mouse…
Or two. But in addition, though it seems a distant dream,
I had to coach the house's mighty tackle football team.
I didn't know from football. I had never played the game.
But as assistant master of the house, well, all the same,
I had to coach the team. It's just how things down there were done.
Remarkably, we rarely lost. We almost always won.
I had no hand in that, of course, I'm very sure of that.
My team from Hamill House could have been managed by a cat
And they'd have won. They coached themselves, which was a lucky thing…
A thimble could have held the expertise that I could bring.
We had a nifty quarterback who'd throw the ball a mile,
And one tough running back who'd always get up with a smile
Each time they stopped him short, piled on, or bounced him off the ground…
The "thud" with which he hit it was a most unwelcome sound.
We also had two linemen who were big and vaguely quick,
Our back could follow either one. He only had to pick.
We even had surprise plays which surprised me every time…
A fake punt leading to a pass that won a game. Sublime!
Now years have passed since those fall days of helmets, pads, and such,
And I have never coached the game again, and that's as much
As I'd have had to say about my prep school coaching, still
Times tend to change, that's how it is, and how it likely will
Be always, and at Lawrenceville, there's now no tackling done…
The football played there now is flag, and I suppose it's fun.
The school is not alone in the transition that it's made…
Flag football has made converts in the places where it's played
And though I know it pains alums who miss the good old days
Of grand tradition carried on, in no way does it faze
This former coach who hung his clipboard up and walked away
From two short seasons coaching in a game he never played.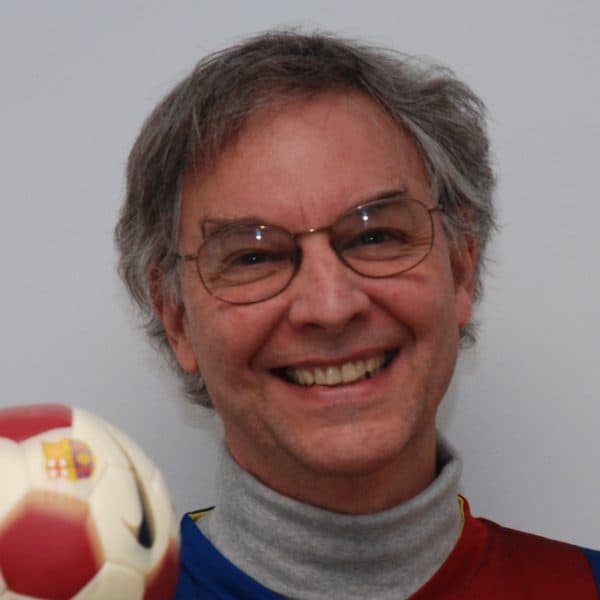 Bill Littlefield Host, Only A Game
Bill Littlefield was the host of Only A Game from 1993 until 2018.