Mike Pesca: The Lessons We Learned From José Fernández
03:05
Play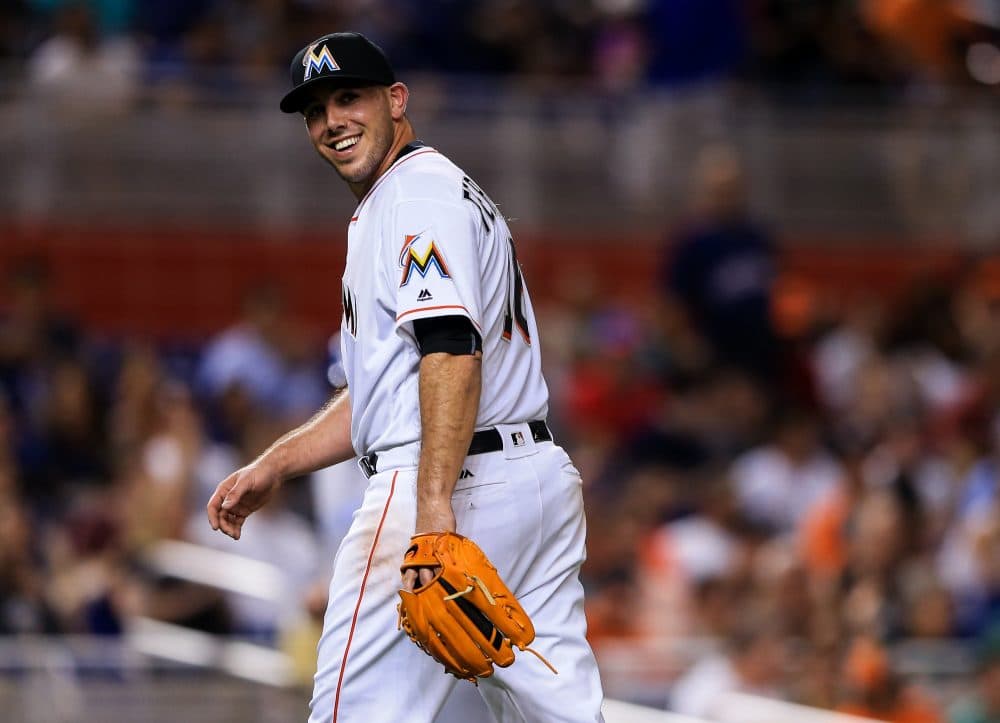 This article is more than 4 years old.
Miami Marlins ace José Fernández died last week at the age of 24. Known for his dominance as well as his joy and ease on the mound, Fernández will be remembered for his talent and personality. Commentator Mike Pesca will miss watching him play.
"I think for too long in sports, but especially baseball, we have been sold this bill of goods on what it means to be a competitor, a professional, someone who plays the game the right way. Players, especially Latin players, are often punished for showing joy."
But Pesca says it doesn't have to be this way.
"I hope that some young players, not yet infected with the idea that the only way to play is the angry way to play, take the lesson of José Fernández: more likely to induce a strikeout than any player in baseball, and more likely to feel good about doing it, and show that he feels good."
Mike Pesca hosts the daily podcast, The Gist, from Slate and is a panelist on the sports podcast HANG UP AND LISTEN; which posts every Monday. Listen to Pesca's complete thoughts by clicking the play button below the headline at the top of the page.
This segment aired on October 1, 2016.