Littlefield: Dress Codes, Assigned Seats, And Silly NFL Rules
02:46
Play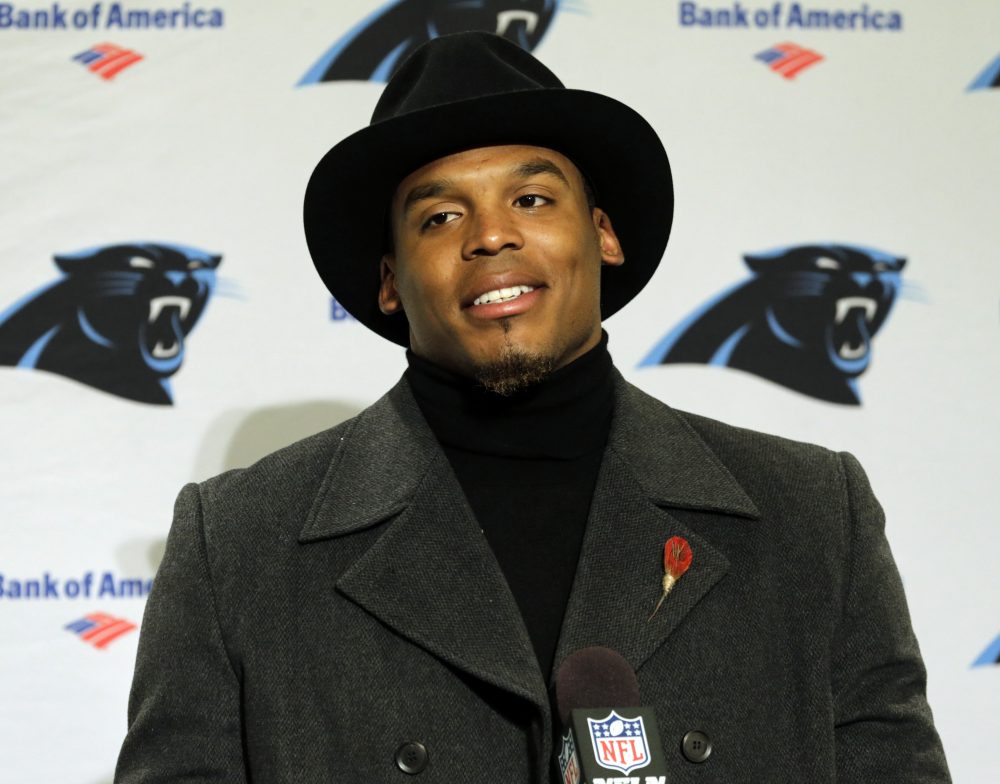 This article is more than 4 years old.
"A tie didn't cause us to lose."
That's what Carolina quarterback Cam Newton said after his Panthers were beaten by the Seattle Seahawks on Sunday.
And he's right. The score that day was 40-7, so the list of reasons the Panthers lost is long, but not long enough to include a necktie.
Or, rather, the absence of a necktie. Because it was for not wearing a tie when he showed up at the stadium that Cam Newton was benched during Carolina's first offensive series.
He came into the game with his team trailing by three points, so if they'd lost by, say, 30-28, the tie that Cam Newton didn't wear might have been found guilty. But only by a judge who was a member of Monty Python.
Anyway, apparently one of the rules of employment with the Panthers is wearing a tie. Silly rule, right?
Years ago, the head coach of the professional football team in New England is said to have required the players to sit on the bus according to position: the defensive linemen sat together, as did the members of the secondary, and so forth.
Was that a more stupid rule than the tie requirement?
Food for thought.
But not much thought, right? Because the men subject to these rules and other rules like them are grown-ups. Sure, they are grown-ups who make their living playing a game, and an especially dangerous game at that. But, come to think of it, shouldn't the perilous nature of the game be another reason for allowing those guys to sit wherever they like on the team bus and leave neckties to the people who have to dress to impress because they aren't impressing by risking injury and humiliation once a week while millions of people look on, ready to second guess them from the comfort of sofas and recliners across the nation?
But back to Cam Newton and his failure to wear a tie. Newton is a fine quarterback on a bad team. He and his coach have contended convincingly that the officials have been curiously reluctant to penalize the players who pummel him each week. Were it my decision, I'd encourage Mr. Newton – suffering plenty already – to wear whatever he wanted to wear, as long as he was willing to keep showing up. And I'd also never tell a bus full of large men who hit people for a living where they had to sit.
One more reason why it's unlikely I'll ever coach in the NFL.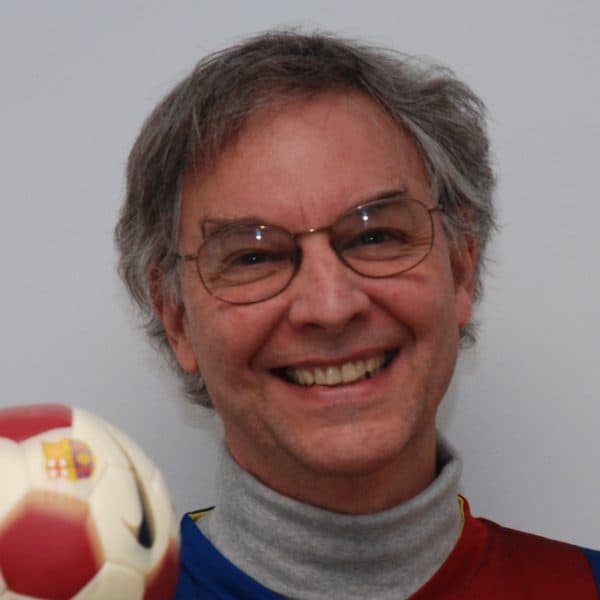 Bill Littlefield Host, Only A Game
Bill Littlefield was the host of Only A Game from 1993 until 2018.