Latest Show: Kendra Harrison's Backup Plan, White Dragon Horse, NFL Grocery Store
48:30
Play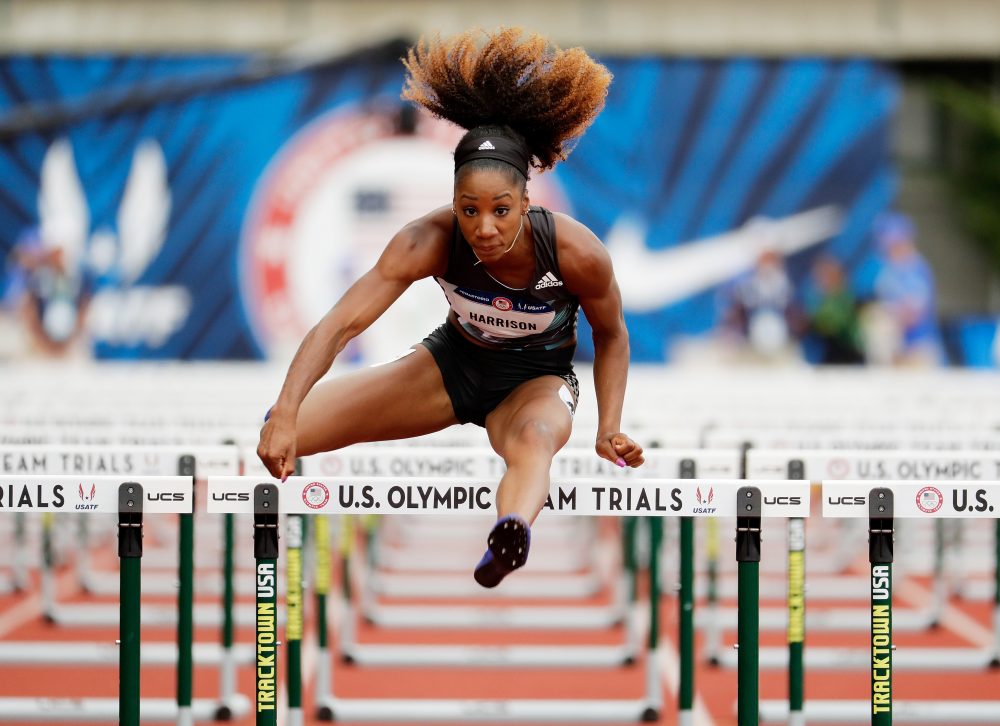 This article is more than 4 years old.
American hurdler Kendra Harrison didn't qualify for Rio...so she decided to set a new goal. This week on Only A Game, how Harrison took down a 28-year-old world record. Plus, a search for humanity on the White Dragon Horse, former NFL player Tyrone Legette builds a grocery store, and a night of sports stand-up at the Broadway Comedy Club. Join us!
Find out how to tune in live here — or subscribe to the podcast on iTunes or Stitcher.
---
After His NFL Career, Tyrone Legette Opens A Grocery Store
Tyrone Legette's college football coach told him to save his money. Legette took the advice to heart — and now the residents of Brownfields, Louisiana, are reaping the benefits.
How A Phone Call Helped Turn An Olympic Letdown Into A World Record
In a span of just two weeks, Kendra Harrison turned a disappointing performance at the Olympic trials into a world record...with help from a former coach she hadn't spoken to since High School.
3 Stories: Wake Forest Spycraft, Jeff Fisher Fired, NHL Fighting Ban
What's up with the game plans stolen and leaked by a Wake Forest football radio announcer? Is former LA Rams head coach Jeff Fisher the most mediocre coach in NFL history? And would a fighting ban make the NHL less popular? Rachel Bachman of the Wall Street Journal and Michael Lee of Yahoo! Sports join Bill Littlefield.
NPR, Sports And Stand-Up: A Comedy Experiment
What do you get when you cross a room full of comedians with a public radio sports show? Only A Game and Broadway Comedy Club found out.
Charlie Pierce: The Week In Sports
Bill Littlefield and Only A Game analyst Charlie Pierce remember the life of NBA sideline reporter Craig Sager, who died on Thursday at the age of 65.
Zilong Wang's Bike Ride Across The U.S. On The White Dragon Horse
In 2013, Zilong Wang traveled from Massachusetts to California on a bicycle named the White Dragon Horse. Along the way, Zilong gained, lost, and then restored his faith in humanity.
This program aired on December 17, 2016.