3 Stories: NFL Playoffs, Grayson Allen, The Decathlon's Demise
10:39
Play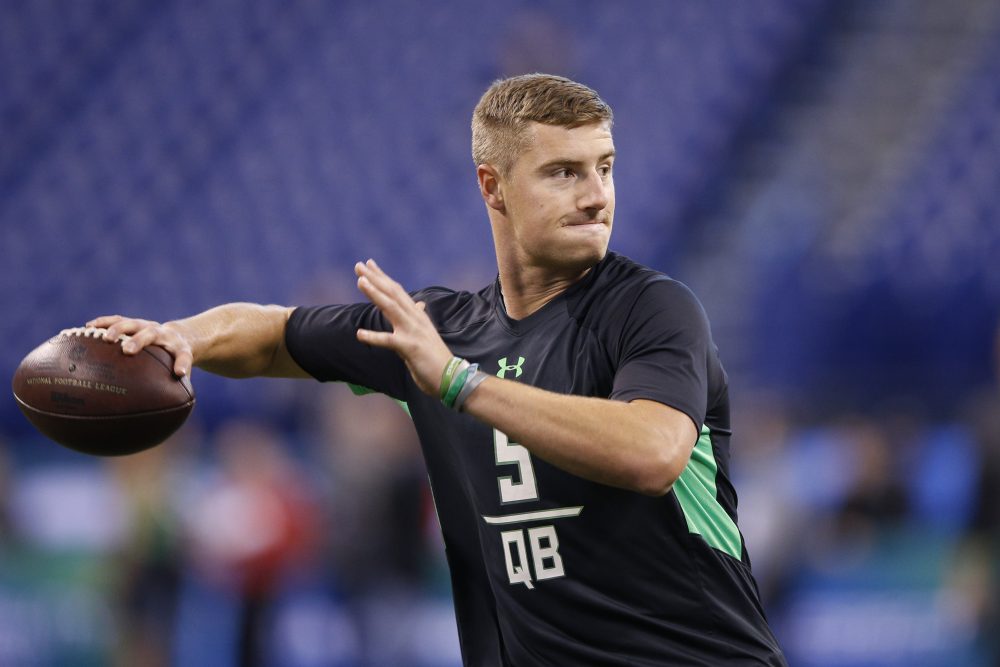 This article is more than 3 years old.
It's time for the NFL playoffs. Fans will now get to watch the league's very best compete, right? ... Right? That's up first on this week's 3 Stories You Should Know.
Mike Pesca, host of the daily Slate podcast, the Gist, and Only A Game's Karen Given joined Bill Littlefield.
1. A Sorry NFL Playoff Matchup 
The AFC Will Card round features a matchup between the 12-4 Oakland Raiders and the 9-7 Houston Texans. Mike Pesca isn't impressed by the offering.
[The Raiders] had a very good quarterback, Derek Carr — went down. And then Matt McGloin, funny-named Matt McGloin, also went down in Week 17. So, enter Connor Cook — first time ever that a guy is making his debut in an NFL playoff game. The Texans have a winning record. They are a terrible, terrible team.
2. Grayson Allen's 'Indefinite' Suspension 
Duke suspended star guard Grayson Allen "indefinitely" for tripping an opponent. Allen sat out just one game — a Duke loss — before the suspension was lifted. Many felt Duke was too soft on Allen. But Karen Given has a different perspective.
The ACC, the conference that Duke plays in, decided not to do anything — don't suspend him, don't punish him in any way. The NCAA decided not do anything — don't suspend him, don't punish him in any way. So if those two organizations don't want to step up and do something, why do we expect Duke to step up and do something? Isn't Duke in the business of winning basketball games?
3. Ashton Eaton's Retirement
Ashton Eaton — winner of the gold medal in the decathlon at the past two Summer Olympics — has announced his retirement. Bill Littlefield remembers the days when the winner of the decathlon was celebrated in the U.S.
The guy who won the decathlon used to be regarded as the world's best athlete. Think Bruce Jenner, if you like. Among this nation's enthusiastic football, basketball, baseball, hockey, soccer and tennis fans, who regards a guy who runs three races, throws a javelin and a discus, jumps over hurdles and so on as the world's greatest athlete? It's just not happening any more. And that isn't Ashton Eaton's fault. And maybe more attention should be paid than has been paid.
More Stories You Should Know
This segment aired on January 7, 2017.