Littlefield: An Umpire In The Office
01:48
Play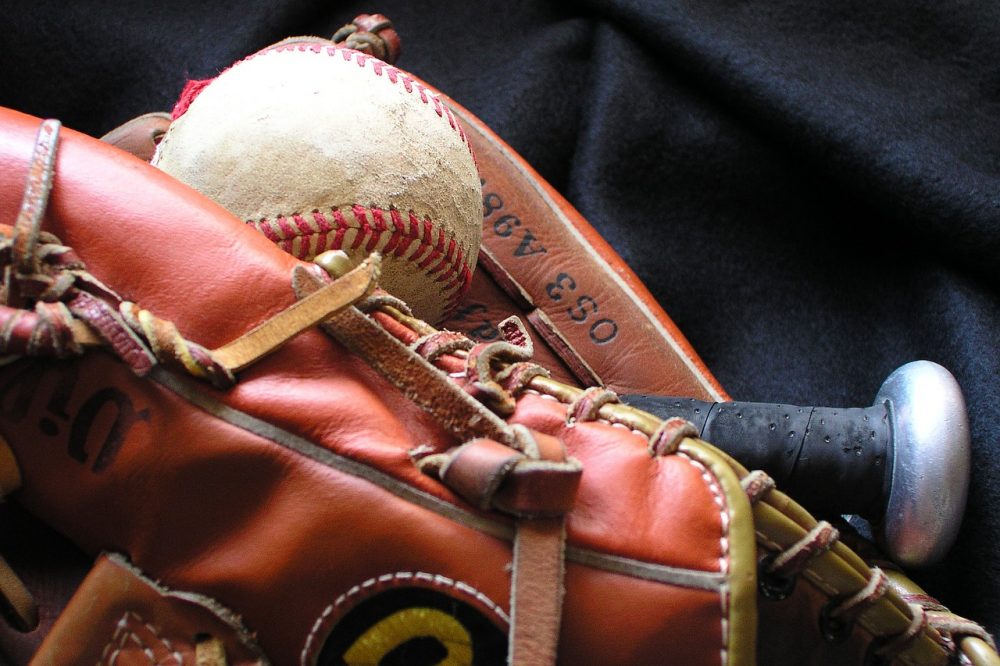 This article is more than 4 years old.
One day just about eight years ago I was walking down the hall to the Only A Game corner of the building and I saw an umpire.
Only I didn't realize that at first. I mean, I saw this guy I thought I knew. But I wasn't sure, because I knew I didn't know him from work.
You know how that happens sometimes? You go to the gym and you see the guy who works in the hardware store and it takes a minute to figure out who he is. Or more than a minute.
Anyway, I looked at this guy, and he looked at me, and I could see that he thought maybe he knew me, too.
He made the connection first.
"You used to play in that fast-pitch softball league in Cambridge," he said.
That was all I needed.
"Yeah," I said. "And you used to umpire in that league."
"Yeah," he said. "I did."
The guy had been hired to work as a broadcast recording technician, and in time I would come to know him in that capacity.
But in that moment of seeing him there in the corridor, he was just a guy who'd umpired some of the games in the league in which I'd played ball for about 25 years.
"Not still doing it?" I asked.
"No," he said. "You?"
"Nah," I said. "Bad knees. I wish I still could."
"You played on Scott Harshbarger's team," he said. "Denny Kelly was on that team for a long time, too. And you had that old pitcher who couldn't break a pane of glass, but he had a curve."
"Ron," I said. "His name's Ron. He may still be playing."
"Yeah," he said. "I remember. And I remember you were a pretty good hitter."
And I thought, "I appreciate that." I thought, "You keep remembering that, just in case someday I need somebody to verify it, you know, if somebody asks."
"See you around," I said.
"Right," he said, and we both got on with what we had to do, which for me no longer involved hitting, and for him no longer involved umpiring.
This segment aired on January 14, 2017.