Latest Show: Steve Palermo, Women's Soccer In Brazil, A Sea Captain's Dream
47:22
Play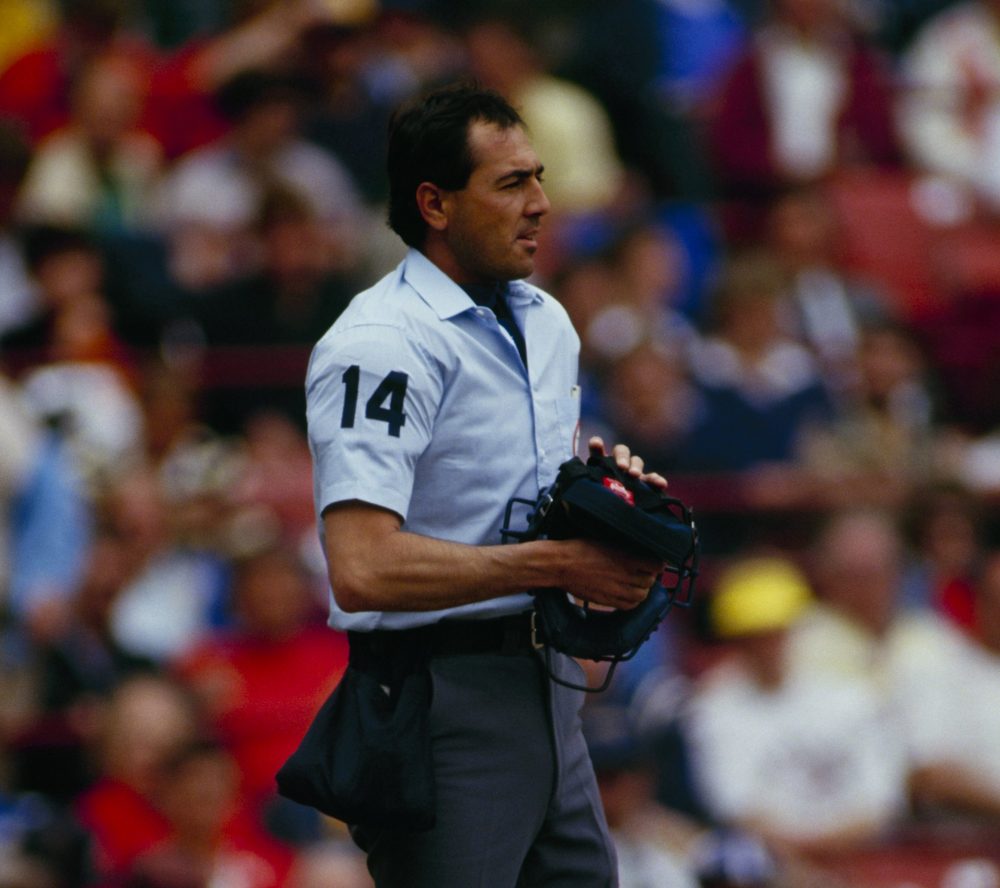 This article is more than 3 years old.
By 1991, former MLB umpire Steve Palermo had worked the All-Star Game, the American League Championship Series and the World Series. But in July of that year, he helped two women who were being mugged outside a Dallas restaurant — and it ended up costing him his career. Also this week on Only A Game: the story of a Brazilian soccer player who has dedicated herself to the game — and to the fight for gender equality. And, a charter boat captain's lifelong dream realized in the Caribbean. Join us!
Find out how to tune in live here — or subscribe to the podcast on iTunes or Stitcher.
---
After Gunshot Wound, Former MLB Umpire Steve Palermo Was Told He'd Never Walk Again
In 1991, Steve Palermo was at the top of his game. His life changed when he and some friends looked out the window of a Dallas restaurant and saw several men trying to rob two women.
Littlefield: An Umpire In The Office
"One day just about eight years ago I was walking down the hall to the Only A Game corner of the building and I saw an umpire. Only I didn't realize that at first," Bill Littlefield writes.
3 Stories: NCAA Lobbying, New Pro Football League, FBI Investigation Into Ali-Liston
As the debate over paying college athletes continues, one group of NCAA athletic directors is ramping up efforts to sway elected officials in Washington. Meanwhile, a new pro football league on the other side of the country gets ready for its 2018 debut — and plans to offer young players something the NCAA won't: salaries. And, a year-long FBI investigation — into a boxing match.
In Brazil, Brenda Rodrigues da Silva Fights For 'An Opportunity For Women's Soccer'
For as long as she can remember, Brenda Rodrigues da Silva has been passionate about soccer. But in Brazil, she and other female players face discrimination.
Charlie Pierce: The Week In Sports
Bill and Only A Game analyst Charlie Pierce tackle the San Diego Chargers' move to LA, NBA basketball in Great Britain and the mixed martial arts community's response to Meryl Streep's Golden Globes speech.
Becoming Captain: Living A Dream In The Virgin Islands
In the summer of 2005, Coy Theobalt realized a dream more than 40 years old. He shares his adventures from the U.S. Virgin Islands, In His Own Words.
This program aired on January 14, 2017.