Littlefield: The NFL's Soap Opera Season Will End In February's Finale
02:47
Play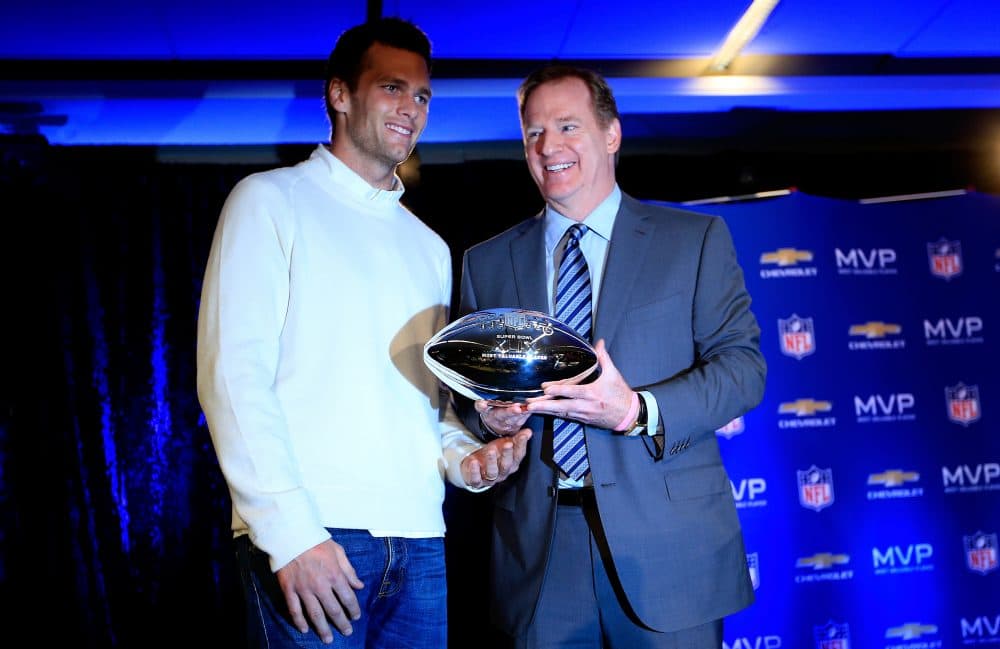 This article is more than 3 years old.
You'd almost think it was arranged in advance.
Assuming the currently favored team wins the Super Bowl on Feb. 5, NFL Commissioner Roger Goodell will present the championship trophy to the owner he penalized by suspending his quarterback.
Soap opera or reality TV show? You decide.
At the conclusion of the silliest investigation in the history of pro sports, Commissioner Goodell suspended Tom Brady because there was not enough air in some of the footballs used in a game played a couple of years earlier.
The Patriots won three of the four games Tom Brady missed. Now they are favored to win the Super Bowl. Commissioner Goodell avoided attending any of the games New England had to win to get there. He can't avoid the Super Bowl…Can he?
Soap opera or reality TV show, it's another great source of publicity for a league that's so good at creating such sources.
Evidence? They've made the NFL draft a television spectacle.
By banning excessive celebration, the commissioner has made sure attention will be paid every time a player incurs a penalty for dancing in the end zone.
By acknowledging their political preferences in an election year, owners insured tons of tumultuous tweeting that had nothing to do with anything but publicizing their business.
Even the stories about football-related CTE, Alzheimer's, and Parkinson's disease have helped to insure that we pay attention to the game. A year ago, part of President Trump's campaign pitch included the assertion that timid steps toward making football safer had rendered it a game for wimps. "Football has gone soft," he said. "Just like the country." So he's in on it, too.
Which side are YOU on?
The NFL: Love us or hate us, but you will pay attention.
And now, after the game that provides a celebration featuring the world's most expensive ads and the spectacular flyovers – we may see a ridiculed commissioner congratulate the fellow he suspended on account of not enough air in the footballs.
It doesn't get any sillier than this, does it?
Except that, if you're the NFL, maybe it doesn't get any smarter.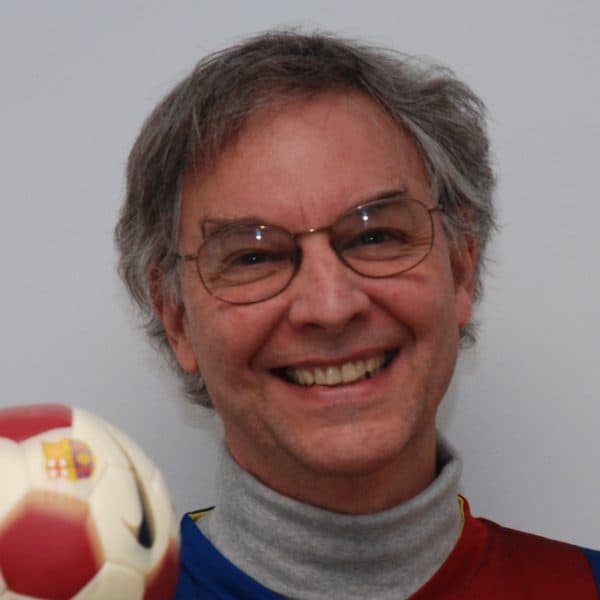 Bill Littlefield Host, Only A Game
Bill Littlefield was the host of Only A Game from 1993 until 2018.