3 Stories: Super Bowl Ads, MLB's Extra Innings Idea, Cats At The Dog Show
09:18
Play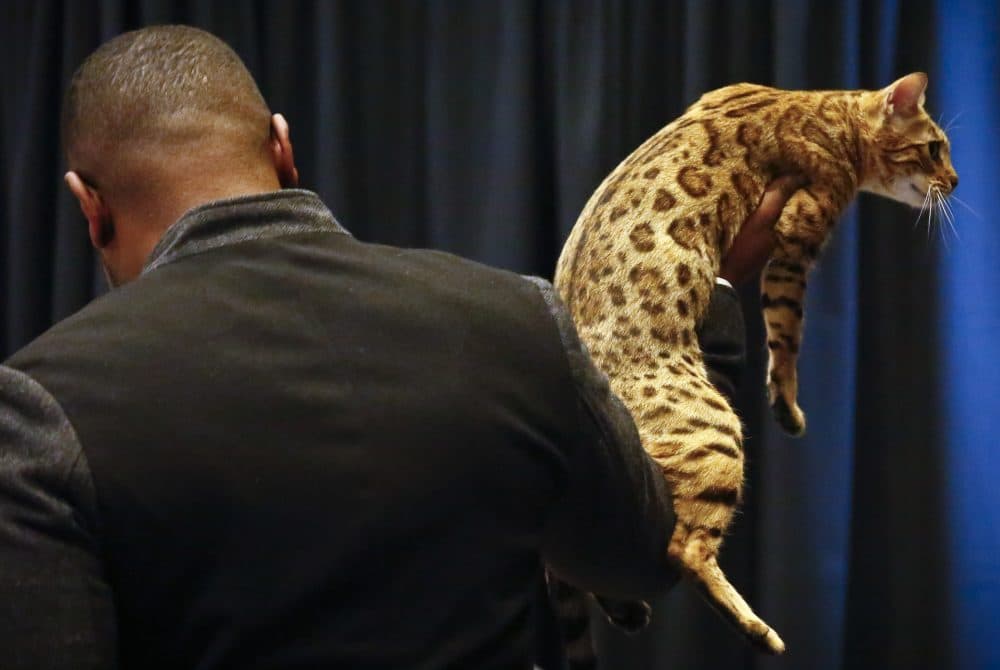 This article is more than 3 years old.
Among the new breeds on display at the 2017 Westminster Dog Show: the American hairless terrier, the sloughi, the pumi and ... the bengal cat.
We'll cover this controversial move and more on this week's edition of "3 Stories You Should Know."
Craig Calcaterra of NBC Sports and ESPN's Mina Kimes joined Bill Littlefield.
1. Super Bowl Ads Get Political
There was something unusual about some of the advertisements that aired during Super Bowl LI: they were political. (Here's one example.) Bill welcomes the move.
Nevermind what products or services are being celebrated in these Super Bowl ads. Could you watch them without thinking the corporations and ad agencies that made them weren't responding to policies hostile to immigrants? 'Cause I couldn't. And I'm encouraged.
2. An Automatic Runner On Second?
MLB plans to test a new rule for games that go into extra innings: teams start each extra inning with a runner on a second base. The hope is to speed up play. Craig wonders if this is really the most effective solution.
The real issue is the style of play in Major League Baseball as it's developed, which has made games drag more. You have a lot more walks, a lot more strikeouts, pitch counts go longer and there are more pitching changes. Major League Baseball is not prepared to actually make rules that will change the fundamental play of the game. They're trying to do things around the edges that, frankly, are just annoying people.
3.Westminster Dog Show's Latest Breeds
This year's Westminster Dog Show will feature somewhere around 40 breeds of cats during a "Meet the breeds" showcase. Mina is outraged.
They bowed down at pressure from the cat lobby, the cat industrial complex, I think, so now this is happening. And, look, it's hard to make a case against allowing cats in that doesn't run counter to my fundamental beliefs in inclusiveness, but I am going to try. (Full disclosure: I am a dog lover/cat hater.) Because cats and dogs, they're not like men and women or people from different countries. They are different species, and they appeal to different audiences. So as a dog enthusiast, I do not want to tune into the dog show — which I love — and see a bunch of weird-looking, apathetic cats.
More Stories You Should Know
This segment aired on February 11, 2017.