Littlefield: 100 Wins And Counting
03:53
Play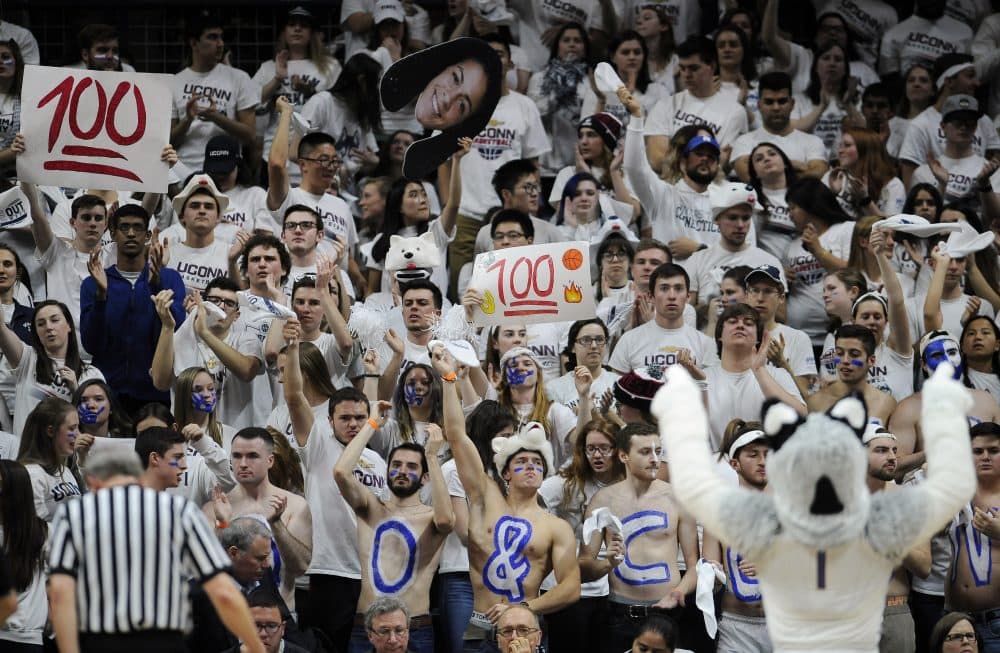 This article is more than 3 years old.
Twenty-odd years ago, when the University of Connecticut women's basketball team was building a winning streak that was merely impressive, as opposed to otherworldly, I had an opportunity to meet briefly with UConn head coach Geno Auriemma. I asked him what advice he would have for coaches elsewhere trying to build successful women's teams.
He said, "Recruit Rebecca Lobo."
It was a great answer for a radio story: simple, amusing and short … and likely to get people thinking mid-chuckle.
It was also self-effacing, an attractive quality in a coach, and especially in a coach whose team never loses.
Lots of UConn championships and several perfect seasons later, Rebecca Lobo is a mother of four. While she was playing for her country, building an impressive pro career, and earning herself a place in the Women's Basketball Hall of Fame, Geno Auriemma was demonstrating that his post-Rebecca Lobo teams could do pretty well, too.
Although what do I know? Maybe recruiting Rebecca Lobo led at least indirectly to recruiting Jennifer Rizzotti, Swin Cash, Maya Moore, Diana Taurasi and Breanna Stewart. Maybe Svetlana Abrosimova was thinking "I'll be the next Rebecca Lobo" when she said goodbye to St. Petersburg and hello to Storrs, Connecticut.
Now Geno Auriemma has presided over 100 wins in a row.
Before UConn beat South Carolina, No. 6 in the nation, on Monday evening, 66-55, Auriemma said it's not a matter of "if" UConn will ever lose again, it's a matter of "when." Though that's a mathematical likelihood, it's probably not much comfort to the teams UConn has been beating by scores like 98-65, 91-46, 83-41 or 111-39.
OK, one of UConn's wins during the streak came in a close game. Back in November, Florida State lost to UConn by a mere two points.
Maybe it was sunspots. If so, there weren't quite enough of them.
What do you suppose Coach Auriemma said to his players after that game? It probably wasn't "You idiots almost blew our chance to win 100 games in a row."
Maybe he didn't say anything. Maybe he knew he didn't have to. UConn won its next game by 9, the one after that by 23, the one after that by 33 and the one after that by 37.
It won't go on forever, right? On some night, almost certainly in some place other than Connecticut, the UConn women's basketball team will lose. Maybe even now, in a nursery somewhere, the baby girl who will lead Notre Dame or Maryland or Baylor or Stanford over UConn is smiling and giggling at the little orange, plastic basketball someone is dangling over her bassinet.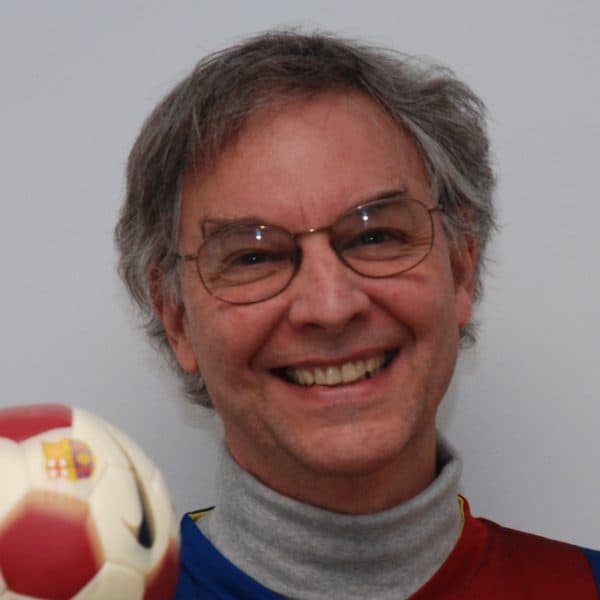 Bill Littlefield Host, Only A Game
Bill Littlefield was the host of Only A Game from 1993 until 2018.