3 Stories: Larry Eustachy, NBA's Most Valuable Franchise, Overlord LeBron
07:07
Play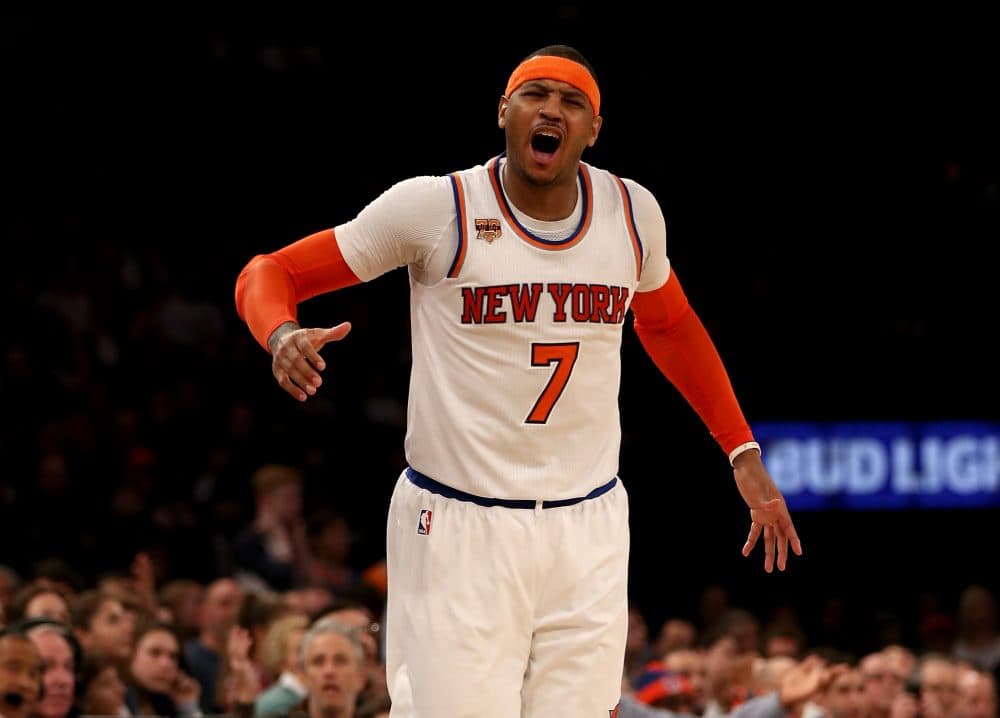 Everyone knows the old sports adage "Winning isn't everything; it's the only thing." But several NBA franchises are challenging that notion based on a recent list of the league's most valuable teams from Forbes.
Does winning even matter anymore if you're one of America's historic teams? That and more on this week's edition of "3 Stories You Should Know."
Patrick Hruby of Vice Sports and Erik Malinowski of Bleacher Report joined Bill Littlefield.
1. 'Culture Of Fear And Intimidation' At Colorado State
Colorado State University men's basketball coach Larry Eustachy verbally and emotionally abused his players and created a culture of fear and intimidation, according to newly obtained records from an investigation during the 2013-14 season. Despite recommendations to fire Eustachy at that time, school administrators kept him around. Patrick Hruby questions this move.
[The school] put him on a personal improvement plan. And it did this even though it also told the coach that he was no longer allowed to be alone with his players. Think about this, that is crazy. Now I am all for employers giving troubled employees support. That's good, that's compassionate. But I don't think you can do that when those same employees are hurting everyone else at the office.
2. What Makes A Team Valuable?
The New York Knicks and Los Angeles Lakers top the 2017 list of the NBA's most valuable franchises. Both teams, however, have sub-.500 records halfway through the season, with the Lakers one spot out of last place in the Western Conference and the Knicks dealing with public image issues on top of their losing ways. Bill Littlefield wonders where winning factors into valuations these days.
[The Knicks are the most valuable team], of course, partly because they're in New York. The team makes a lot of money from cable TV and various other sources that have nothing to do with their won-lost record. Maybe this is a rhetorical question, but have we in fact reached the point where winning games just doesn't matter very much? And does that make obsolete the old theory that the best way for owners to attract more fan interest and make more money is by winning?
3. LeBron James: Entertainment Icon
Cleveland Cavaliers All-Star LeBron James is eyeing more than another NBA championship for his future. James is looking to have just as big an impact off the court as well, hoping to extend his reach to acting, producing and other business ventures. Erik Malinowski is looking forward to a LeBron-led future.
He wants to be The Rock. He wants to be starring in these movies, he wants to producing. He wants his impact on the world to be great and to reach out in all these different directions. And I say bring it on. I welcome my impending LeBron James overlord. You know, we think about what Michael Jordan has been sort of post his career — I think it is limitless for LeBron James, and I'm all for it.
More Stories You Should Know
This segment aired on February 18, 2017.