Latest Show: NBA's Forgotten History, Scott Simon's Cubs, Olympic Wine
49:47
Play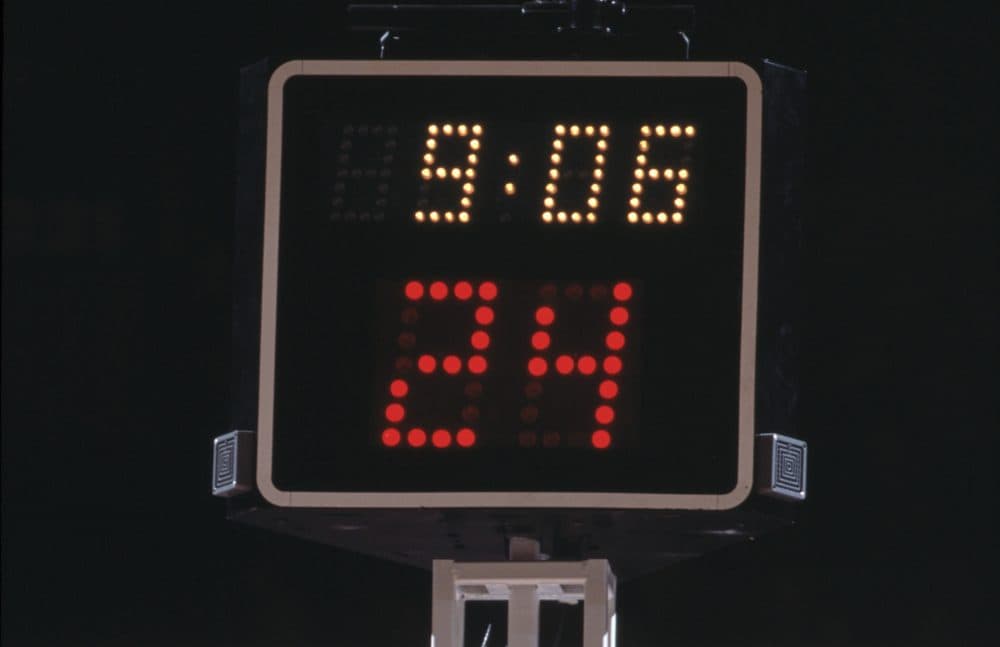 This article is more than 3 years old.
There's the story that's been told about the invention of basketball's shot clock. And then there's the true story. This week on Only A Game, the life and death of Leo Ferris, the NBA's co-founder history almost forgot. Plus, NPR Weekend Edition host/Cubs fan Scott Simon tells the story of an infamous (and blue) managerial rant. And an Olympic bet that resulted in a vineyard. Join us!
Find out how to tune in live here — or subscribe to the podcast on iTunes or Stitcher.
---
NBA's Forgotten Co-Founder And The Shot Clock's True Origin Story
Leo Ferris helped found the NBA and was the co-creator of the 24-second shot clock. But after he left the game in 1954, his contributions were largely forgotten. Now his family is fighting to get him into the Hall of Fame.
3 Stories: UConn Loses, Recruiting Hoopla, NHL's Olympic Decision
Did the UConn women lose at just the right time? Are college hoops fans paying too much attention to recruiting? And should the NHL have opted out of the 2018 Olympics? Bleacher Report's Erik Malinowski and Sports On Earth's Will Leitch join Bill Littlefield.
Scott Simon On Life With The Cubs And The Manager Who Cursed Out Chicago
NPR's Scott Simon is among the Chicago Cubs' faithful that kept coming out to Wrigley Field over the years — through curses, losing streaks, managerial tirades and more — until everything finally changed in 2016.
Charlie Pierce: The Week In Sports
Bill Littlefield and Only A Game analyst Charlie Pierce discuss the U.S. women's soccer team's new deal, the winners of the men's and women's NCAA basketball tournaments, and a world record attempt at a Sochi Olympic resort.
Elissa Ely: Wrong-Step Worries At The Gym
Social trends find their way to our fitness centers whether we want them to or not. Elissa Ely tells a story of an unusual trip to the gym.
With Olympic Win, Italian Kayaker Takes Home A Gold Medal ... And A Vineyard
A first place finish in the kayak slalom at the 2012 London Olympics meant more than a gold medal for Daniele Molmenti. He and his cousin, Fede Celot, had to honor their bet — and buy a vineyard.
This program aired on April 8, 2017.