Littlefield: Work To Be Done In Honoring Jackie Robinson's Legacy
02:12
Play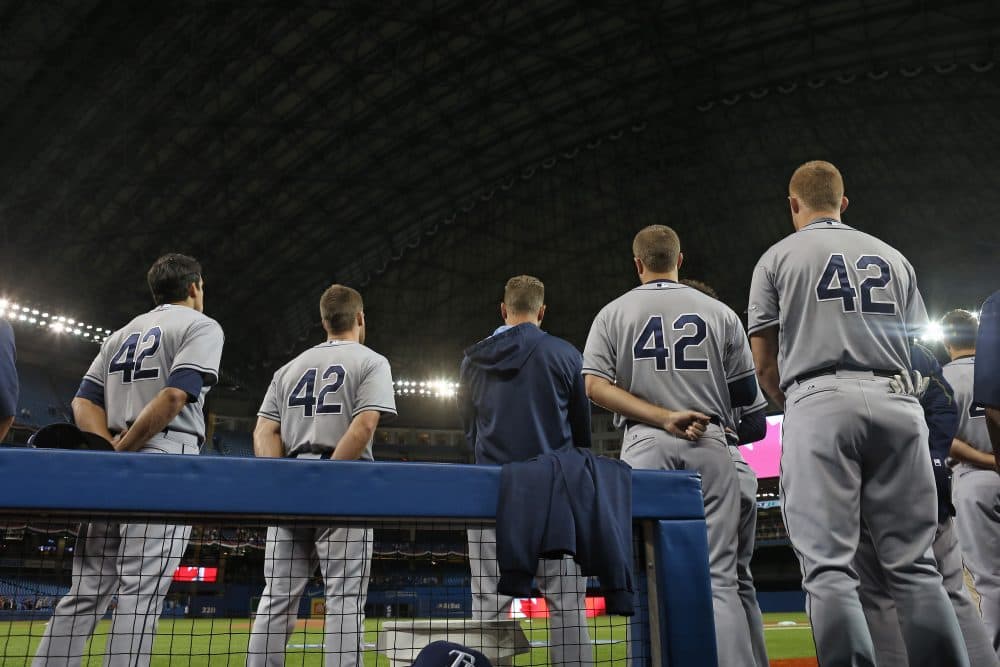 This article is more than 3 years old.
It's a fine thing to celebrate Jackie Robinson's achievements, which were prodigious.
I think he'd be disappointed — no, I'm sure he'd be disappointed, if not outraged, if we didn't also note the extent to which baseball and the world outside its lines have failed to respond to Jackie Robinson's powerful call for equal opportunity and equal rights.
As Rachel Robinson said on the occasion of a recent documentary about her husband, "There is a lot more that needs to be done."
It's an understatement. Major League Baseball has 30 teams. Two of them have black managers. Two of them have black general managers.
Black Major Leaguers aren't as common as they used to be. There are lots of reasons for that, and some of them don't reflect badly on anybody. Lots of great black athletes aim for the NBA or the NFL instead.
But, quick, name a baseball player as omnipresent as LeBron James is and Michael Jordan was. That is partly Major League Baseball's fault. They're not much good at marketing their product to people who don't already like it. Or maybe they don't care to do it, in which case it's more than partly their fault.
But the greater outrage becomes apparent as we acknowledge again, 70 years after Jackie Robinson joined the Dodgers, that his significance transcends the game he played from 1947 until 1956. Robinson provided hope and inspiration to people who had no intention of playing baseball or working in sports. His message was that courage and righteous determination can overcome prejudice, hypocrisy and hatred. And sadly the message today in a nation where black citizens are incarcerated at six times the rate of their white counterparts, where the poverty rate for blacks is almost twice as high as it is for whites, is that the battle must continue.
It's a fine thing that Major League Baseball retired Jackie Robinson's number in 1997. It's a lovely gesture for each Major League player to wear his "42" on Jackie Robinson Day. But wouldn't Jackie Robinson be among the first to affirm that symbols and gestures are nothing compared to the eventual realization of genuine equal rights and opportunity, and the full realization of justice in all its manifestations for everybody?
This segment aired on April 15, 2017.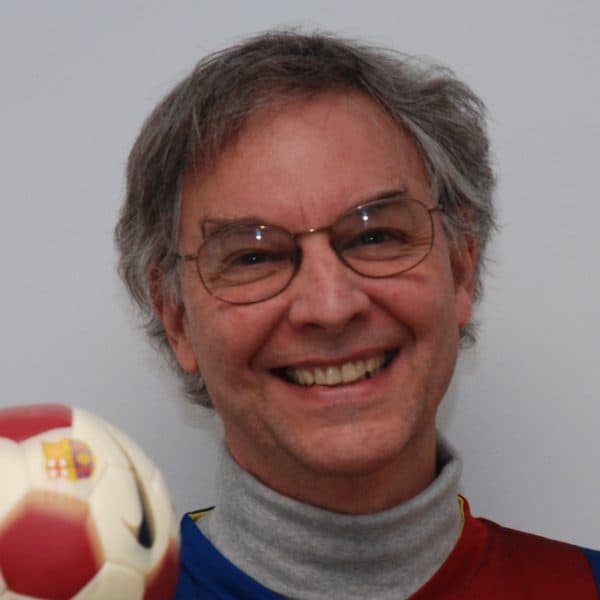 Bill Littlefield Host, Only A Game
Bill Littlefield was the host of Only A Game from 1993 until 2018.