Latest Show: Soccer Player/Resistance Fighter, First Female Marathoner, More
49:01
Play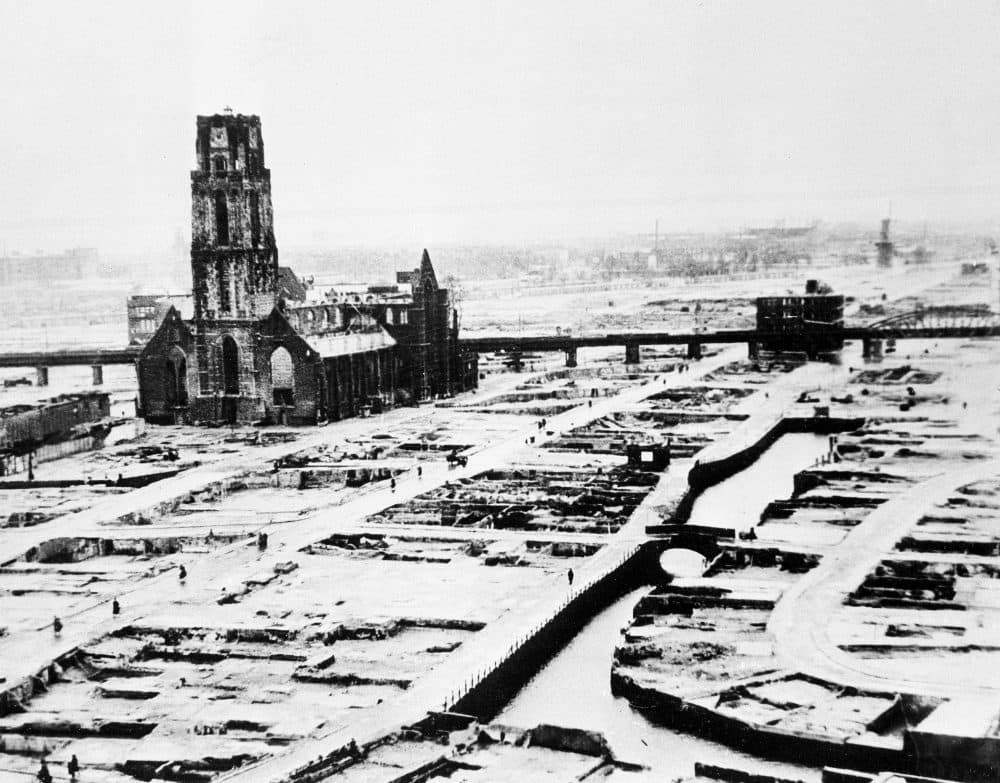 This article is more than 3 years old.
Meijer Stad was a Dutch soccer player — and a resistance fighter during World War II. This week on Only A Game, the story of Stad's double life. Plus, Arlene Piper was the first woman to officially complete a marathon in the U.S. But for 50 years, she didn't know she had a place in sports history. Plus, a pickup basketball league's 25-year reunion brings together long-lost friends. Join us!
Find out how to tune in live here — or subscribe to the podcast on iTunes or Stitcher.
---
Arlene Pieper: The Marathon Pioneer Almost Forgotten By History
For half a century, Arlene Pieper had a place in running history — and she didn't even know it.
3 Stories: Aaron Hernandez, Indiana Policy, Cubs Rings
Mike Pesca, host of the daily Slate podcast The Gist, and WBUR's Shira Springer join Bill Littlefield.
Soccer Player, Resistance Fighter And Holocaust Survivor: The Story Of Meijer Stad
By 1939, Meijer Stad had made a name for himself in Dutch soccer. But his physical fitness and willingness to take risks took him beyond the pitch — to the Dutch resistance movement and several concentration camps.
Charlie Pierce: The Week In Sports
Bill Littlefield and Only A Game analyst Charlie Pierce discuss a NFL prospect's claim that he's a hybrid of Tom Brady and Cam Newton. Also, was Detroit Tigers outfielders' recent inability to catch fly balls the fault of the fans? And why did dead rats rain down on a Danish soccer match?
'Over The Hill' League Celebrates Basketball ... And Friendship
Twenty five years after starting the Over The Hill Basketball League, Pat Dowdall planned a reunion to celebrate all those who had participated. That led him to track down one former player who had lost his vision due to multiple sclerosis.
This program aired on April 22, 2017.