Littlefield On Lindsey Vonn's Wish To Compete Against Men
02:47
Play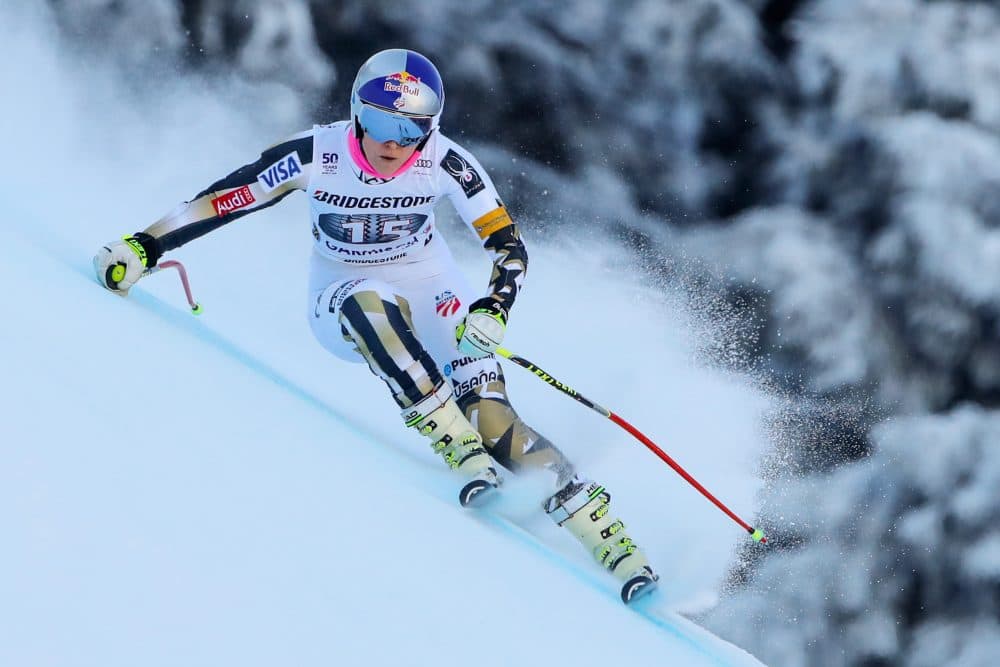 This article is more than 4 years old.
Lindsey Vonn wants to ski against men.
Against women, she has a record 77 World Cup wins. She is a four-time World Cup Champion. She also holds the record for silliest serious injury to a skier. She sliced open her thumb on a champagne bottle while celebrating a win in 2009. (Had she been a man, somebody in the entourage probably would have opened the bottle.)
Not so many years ago, Vonn's desire to compete against men would have seemed ridiculous.
Not so many years ago, there was no women's marathon in the Olympic Games. Joan Benoit Samuelson won the first one in 1984. Today at the Boston, New York, and London Marathons, to name a few, the triumphant women are rewarded and celebrated equally with their male counterparts.
Not so many years ago, a woman who played basketball or soccer brilliantly in college had nowhere to continue playing after graduation. Now women can aspire to become Olympic basketball and soccer players, and more of them can become professionals in leagues of their own.
Not so many years ago, a girl who wanted to play ice hockey looked for a boys' team with a progressive coach. Now she can play in high school and college. She can strive to make the Olympic team, which, thanks to the players, has recently become a better deal than it used to be. She might find work in one of the pro leagues still battling for the recognition they deserve.
These developments, along with the vastly increased scholarship opportunities available to female athletes, represent the most dramatic and significant changes in sports in my lifetime.
But changes like that don't stop. And they shouldn't, because the playing field is still not anywhere near level. Check the stats on scholarship money, coaches' salaries, booster support, and facilities.
The changes must not stop. They raise the expectations of the people who've benefited directly, and they stimulate the imaginations of those of us who watch.
In response to Lindsey Vonn's desire to jump the gender barrier on the slopes, Atle Skaardal, the women's race director for the International Ski Federation, is quoted in the Denver Post as saying, "Why would you want to have a competition in this direction?"
The obvious response: "Because you can," and "Why not?"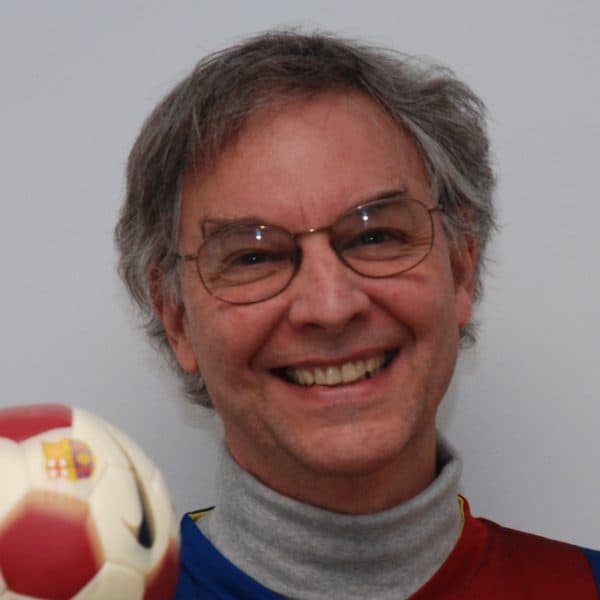 Bill Littlefield Host, Only A Game
Bill Littlefield was the host of Only A Game from 1993 until 2018.