3 Stories: Concussions, $495 Basketball Sneakers, Sheriff Shaq
09:38
Play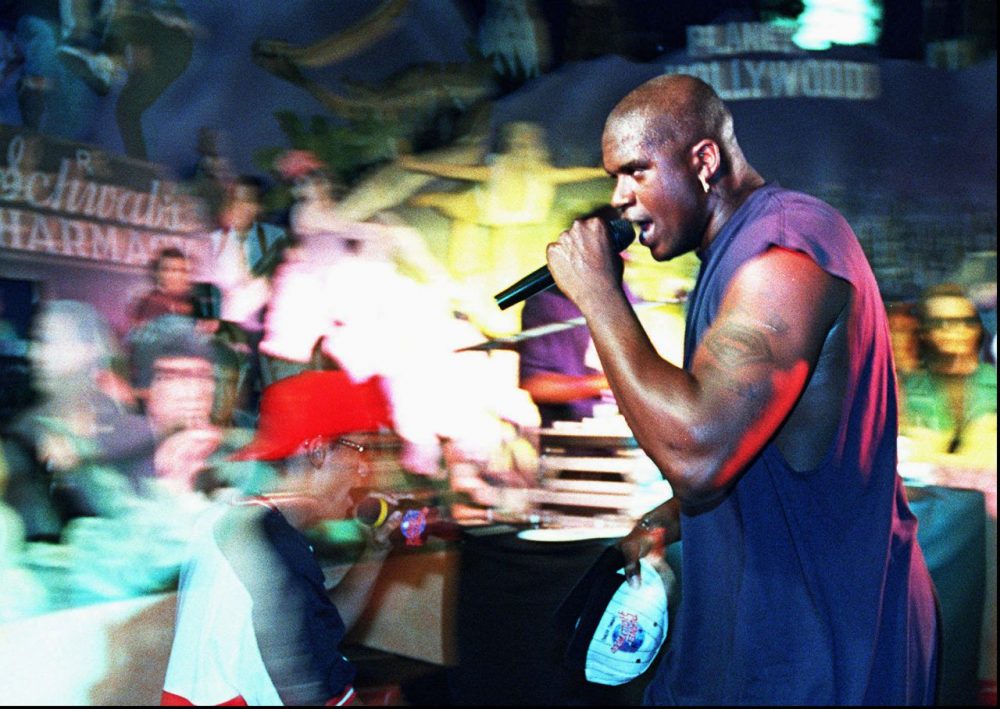 This article is more than 4 years old.
Concussions affect hockey players, soccer players, wresters and football players. Some are beginning to wonder if this will affect participation in these sports and in others.
That story and more on this week's edition of "3 Stories You Should Know."  Jeremy Schaap and Bob Ley of ESPN joined Bill Littlefield.
1. Concussions and Participation
Emerging from the growing data is increased concern that contact sports participation and viewership is decreasing because of the devastating effects of concussions on athletes. Jeremy Schaap thinks athletes and their parents need to pay attention.
There is so much at stake here. In terms of viewership, quality of play. We are more disconnected than we have ever been in this country  from, for instance, the sport of boxing. The question now is :"To what extent is that going to happen?"... How much further is it going to go in the collision sports with the kids?
2. Big Baller Brand's $495 Shoes
LaVar Ball, father of NBA prospect Lonzo Ball and proprietor of Big Baller Brand, this week defended his company's $495 sneaker and said that not even Michael Jordan could sell a shoe that expensive. Bob Ley admits to not knowing how to feel about this.
I vacillate myself whether I admire him for being brutally honest and seeing the world for what it is, which is this capitalist pie and he's got the biggest knife out there cutting the biggest piece he can, or whether it is indeed the pillars of civilization crumbling about us.
3.  Sheriff Shaq
Former NBA star Shaquille O'Neal says he wants to run for sheriff somewhere (though he hasn't said where) in 2020. Bill Littlefield is in favor of the idea.
It'd be very interesting to me to see the crime stats when Shaq is in office wherever he happens to take office ... I like the idea of his size 107 cowboy boots on the desk in the sheriff's office as he sits back in a creaky desk chair. It's irresistible to me.
More Stories You Should Know
This segment aired on May 13, 2017.