Latest Show: Soccer In A Kenyan Slum, Craig Hodges, Pro Athlete/Mom
48:34
Play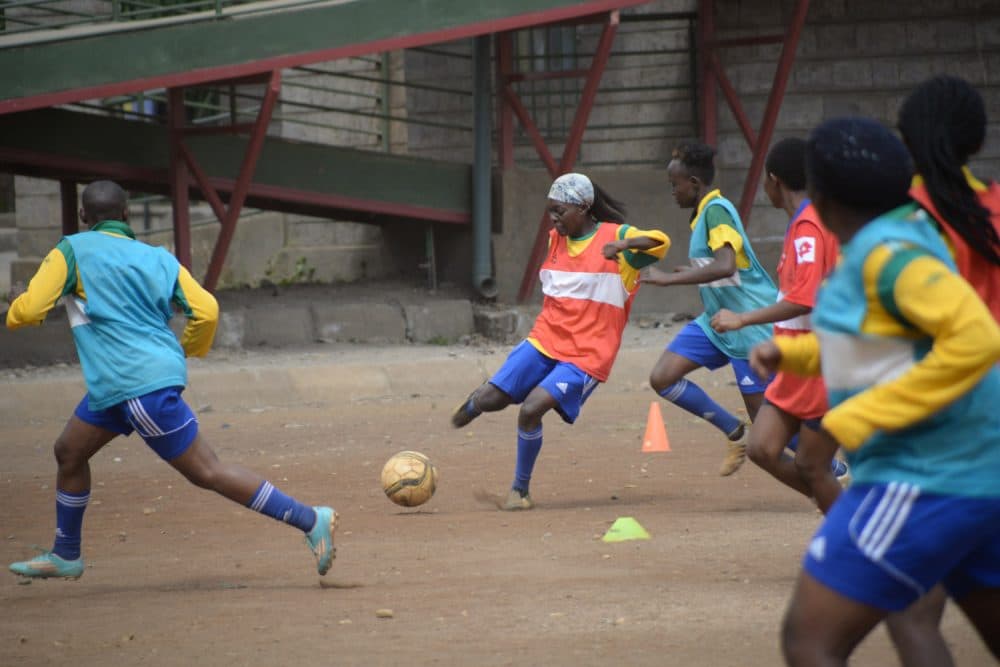 This article is more than 3 years old.
Thousands of Kenyan children are benefiting from a soccer league founded in one of Nairobi's oldest and largest slums. This week on Only A Game, the story of the Mathare Youth Sports Association. Also, the tale of an NBA champion and activist who says he was blackballed for his political views. Plus, Allison Feaster talks about balancing motherhood and pro basketball. Join us!
Find out how to tune in live here — or subscribe to the podcast on iTunes or Stitcher.
---
In A Nairobi Slum, A Youth League About Soccer And Sanitation
The Mathare Youth Sports Association has grown from 21 teams to over 1,800, transforming the lives of thousands of Kenyan children on and off the pitch.
3 Stories: Concussions, $495 Basketball Sneakers, Sheriff Shaq
Jeremy Schaap and Bob Ley of ESPN joined Bill Littlefield.
Craig Hodges: NBA Activism, Confronting MJ And A Letter For President Bush
NBA champion and activist Craig Hodges says he was blackballed by the league for his political views when his stint with the Chicago Bulls ended in 1992.
Charlie Pierce: The Week In Sports
Bill Littlefield and Only A Game analyst Charlie Pierce discuss the San Antonio Spurs' postseason success. Also, Charles Barkley disses the NBA. And President Trump inspires lacrosse excellence.
Allison Feaster: Life As A Pro Basketball Player ... And Mom ... Overseas
Just before the start of her eighth WNBA season, Allison Feaster learned she was pregnant. "I was ecstatic. We were ecstatic," Feaster says. "But at the same time, you have to really consider the professional ramifications of being pregnant."
This article was originally published on May 12, 2017.
This program aired on May 13, 2017.