3 Stories: New Baylor Lawsuit, Worst Trades In Sports History, Stats
08:35
Play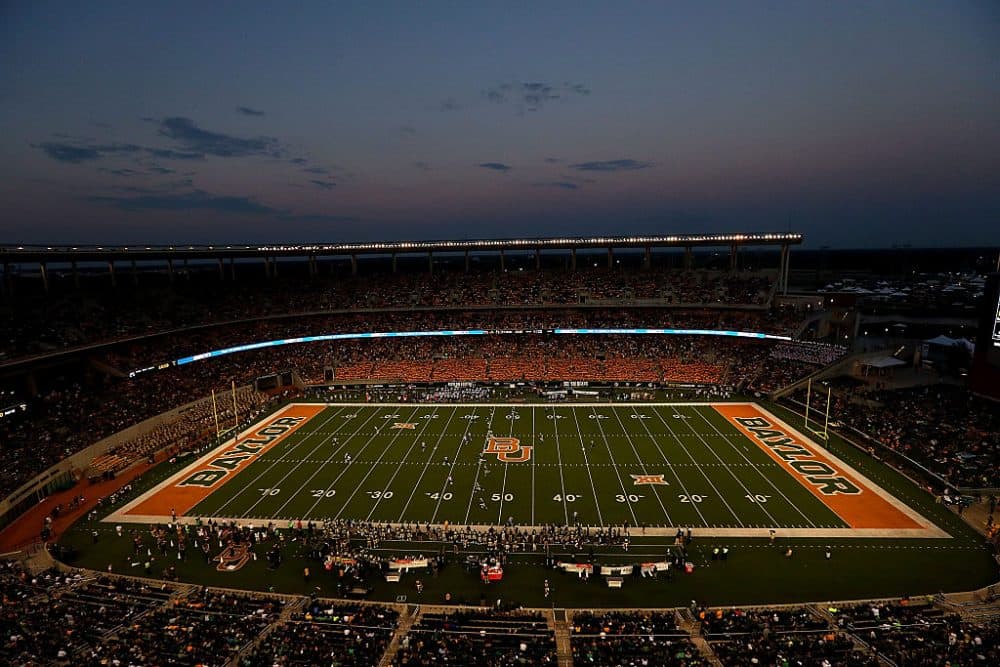 This article is more than 4 years old.
Troubling news from the Baylor football program continues to surface. A new federal lawsuit against the university alleges members of the football team drugged and gang-raped women.
Julie DiCaro, a host at Chicago's 670 The Score and Mike Pesca, host of the daily Slate podcast The Gist, joined Bill Littlefield.
1. Federal Lawsuit Against Baylor 
A seventh Title IX lawsuit has been filed against Baylor University, bringing to light more details about the alleged cases of sexual assault involving members of the football team and questions about how the university has handled them. Julie DiCaro weighs in.
It also alleges a lot of things we haven't heard before, like that gang rapes were used as bonding experiences by the players, particularly to haze freshmen players. ... Another lawsuit alleges that there were 52 acts of rape by 31 players. ... So, I guess the question is: if the NCAA is not gonna give the death penalty to a program like Baylor, what is the point and purpose of having the death penalty at all?
2. Celtics On Good End Of Bad Trade
In 2013, the Celtics traded aging stars Paul Pierce and Kevin Garnett to the Nets for a slew of first round draft picks — including the first overall selection in this year's NBA Draft. Meanwhile, the Nets' struggles continue. Bill Littlefield wonders how this ranks among worst trades in sports history.
Probably not the worst trade ever because who knows how many Nets fans bought tickets to see Garnett and Pierce play in their new building. But I'm open to suggestions for trades with results as lopsided as this one has turned out to be.
3. Do Statistics Match True Player Value?
Statistics are supposed to measure a player's value. But some stats are better than others... Mike Pesca brings up a couple stats he loves to hate.
So the triple-double is not a horrible statistic, but when you really think about what the triple-double is — it's a disparate bunch of stats. Every point is a point. Some assists [are] just dishing it to a guy right under the hoop, but some assists are passing it to a guy who dribbles twice, makes a shake-and-bake move and does all the work himself. And then you have rebounds, which are both an offensive and defensive stat. So it's kind of a hodgepodge. It's just that stats, as much as I love them, sometimes confuse and befuddle us.
More Stories You Should Know
This segment aired on May 20, 2017.