3 Stories: Ball's Draft Destination, NFL Celebrations, Toddler Bike Racing
09:33
Play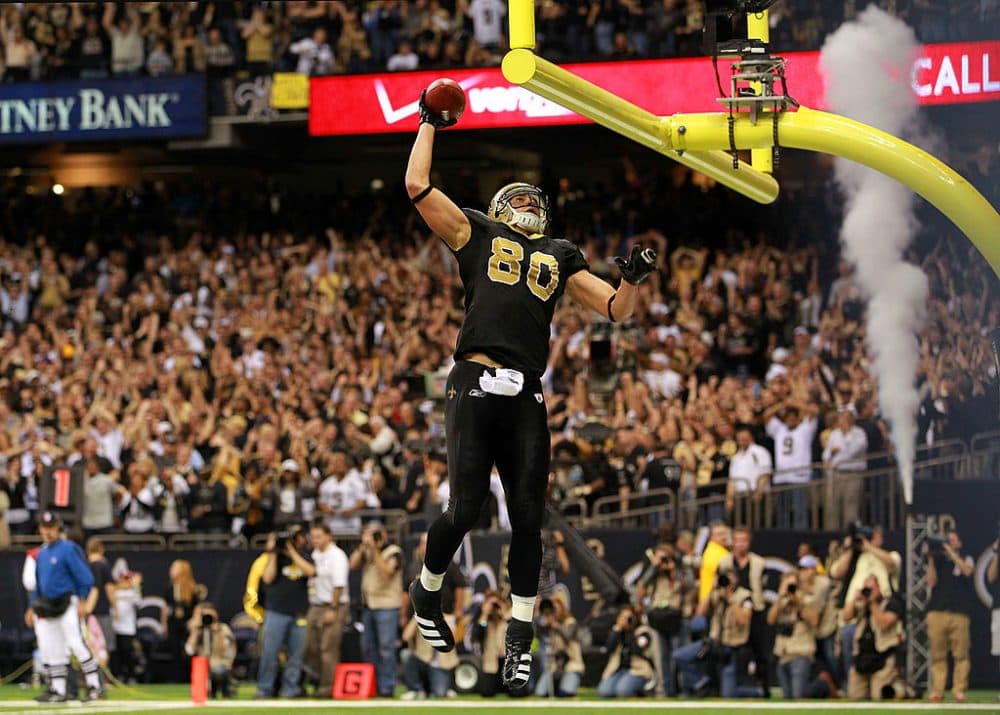 This article is more than 4 years old.
Time to party? The NFL announced this week that it will relax its rules on player celebrations during games.
That and more on this week's edition of "3 Stories You Should Know." The Ringer's Claire McNear and Jason Gay of the Wall Street Journal joined Bill Littlefield.
1. Lonzo To The Lakers?
It's no secret — Lonzo Ball and his family want the former UCLA star to land with the Lakers on NBA Draft night. He's declined an invitation to work out for the Celtics and he may decline other invites as well. Should players get a say in where their careers begin? Bill Littlefield weighs in.
I kinda like the idea, I gotta say. Why shouldn't players have a say in where they go to work? And why shouldn't they have that say right from the beginning of their careers rather than having to wait to become free agents? Owners would squirm. They would cry poor. There would be all sorts of objections from them. "So what?" say I.
2. 'No Fun League' No More?
Using the football as a prop? Yes. Twerking? No. Those are just a couple of the new stipulations from the NFL regarding what will and won't be allowed from players when they celebrate on the field after big plays. Claire McNear is glad to hear the NFL is listening to the fans and letting players have some fun.
One: you can now use the football as a prop to celebrate. Two: you can celebrate as a group. And three: you can roll around on the ground to celebrate — which will probably most often mean snow angels. ... I just want to know: which team will be the first to try to accomplish all three of these things at once? I'm thinking, like, a synchronized-swimming-style snow angel, the players tossing a football amongst themselves throughout.
3. The 'Tour De France' Of Toddler Biking
When it comes to teaching kids how to ride a bike, balance bikes are taking the place of training wheels — and they're also sparking a new racing sensation...for toddlers. Jason Gay takes a closer look at this cycling revolution.
These kids are still in diapers. Some of them have pacifiers as mouthpieces. They are whipping around these tracks like Olympians. The Asian Cup recently happened. They had 800 slots. They had 3,000 people apply. They actually had to have a lottery. It's one of the weirdest things I've ever gotten the chance to see and write about. But I have to admit, I kinda liked it.
More Stories You Should Know
This segment aired on May 27, 2017.