Latest Show: Dr. Baseball, Refugee Camp Soccer, Congressional Ballgame
47:49
Play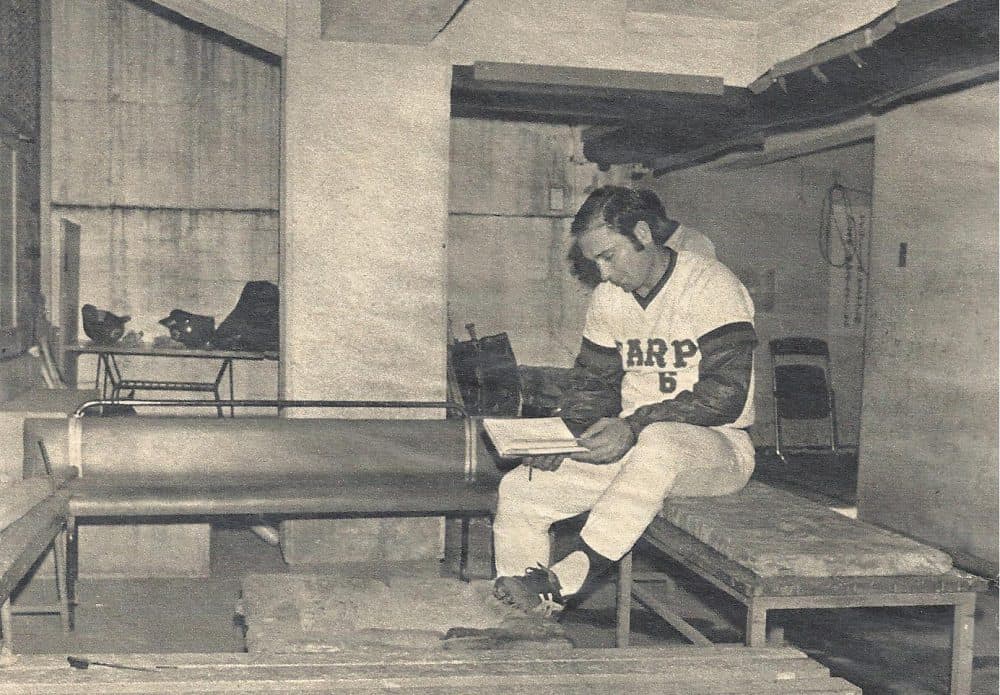 This article is more than 3 years old.
You've heard of multitasking — but have you heard of the ballplayer who went to medical school? This week on Only A Game, Dr. Gail Hopkins and his wife, Caroline, explain how they balanced it all. Plus, we look at the not-so-silly reason behind the supremely silly Congressional Baseball Game. And, the tale of a refugee camp, soccer ball and children's book. Join us!
Find out how to tune in live here — or subscribe to the podcast on iTunes or Stitcher.
---
'The Banana-Leaf Ball' Shows How 'Play Can Change The World'
Young Benjamin Nzobonankira's life in a refugee camp in Tanzania was grim, until soccer coaches arrived to teach lessons of forgiveness. Author Katie Smith Milway hopes to use Benjamin's story to spread that message to children all over the world.
3 Stories: Ball's Draft Destination, NFL Celebrations, Toddler Bike Racing
The Ringer's Claire McNear and Jason Gay of the Wall Street Journal join Bill Littlefield to discuss Lonzo Ball, NFL celebrations and balance bikes.
Med School And The Major Leagues With Dr. — And Nurse — Baseball
Gail Hopkins played professional baseball for a decade while studying his way to five degrees and a career in orthopedic surgery. He says his international, multi-tasking adventure wouldn't have been possible if not for his wife, Caroline.
Charlie Pierce: The Week In Sports
Bill Littlefield and Only A Game analyst Charlie Pierce discuss Cleveland and Golden State's NBA postseason. Also, LeBron passes MJ in postseason points. And Homer Simpson: Baseball Hall of Famer.
Lawmakers In The Outfield: The Story Behind The Congressional Baseball Game
Each summer, Democrats and Republicans meet in the Congressional Baseball Game. The tradition has a humble beginning. "None of the outfielders caught any fly balls," says Mary Craig, who recently wrote about the inaugural competition in 1909.
Littlefield: A Lesson For Ballpark Security
On Wednesday night at an Atlanta Braves game, an adult fan reached out and grabbed a ball from the field of play and gave it to a young fan. But a security guard confiscated the ball. Bill Littlefield offers some advice to the security guard.
This program aired on May 27, 2017.