Latest Show: MLB During WWII, Man O' War, And The SH*T
47:55
Play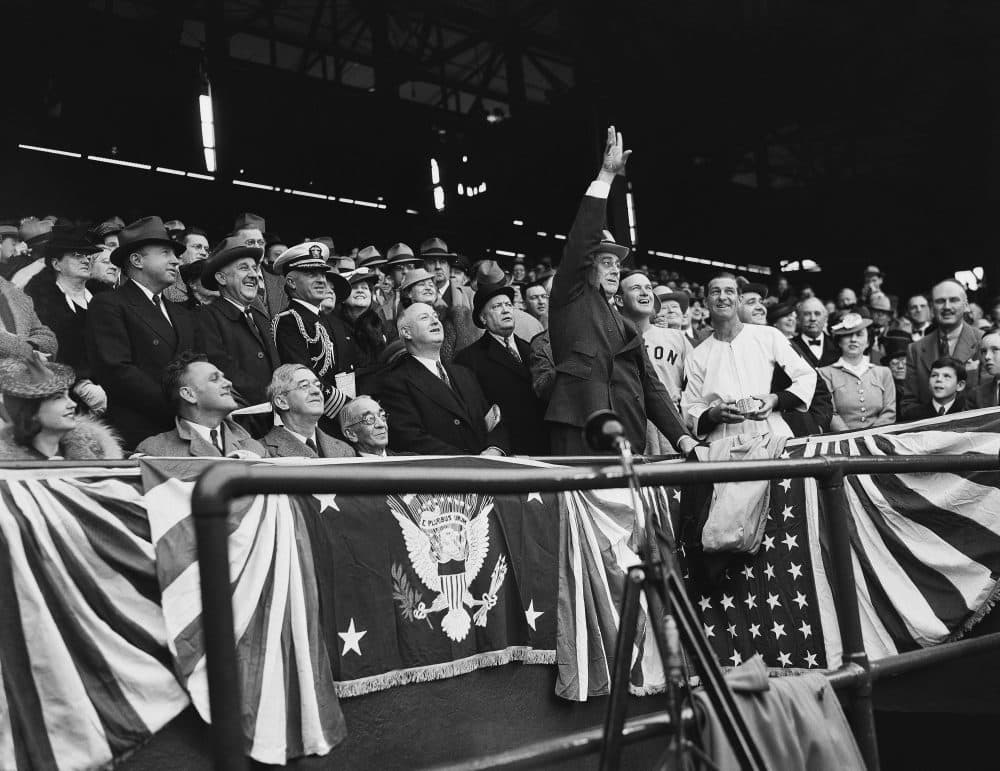 This article is more than 4 years old.
Major League Baseball carried on during WWII, but talent was in short supply. This week on Only A Game, the story of the 1945 Washington Senators and their one-legged player-coach. Plus, the life of Man o' War -- a horse that some say 'transcended its species.' And a tale of a teenaged boy, his famous neighbor and the Saunders Hoop Invitational Tournament. Join us!
Find out how to tune in live here — or subscribe to the podcast on iTunes or Stitcher.
---
The Unlikely Senators Who Thrilled Washington During WWII
To everyone's surprise, the Washington Senators nearly won the 1945 American League pennant. Fred Frommer recounts the stories of George "Bingo" Binks and Bert Shepard, who helped keep baseball alive while the nation was at war.
3 Stories: Best-Of-Seven Series, 'Hourglass Appreciation Night,' NFL Liquor Ads
Mike Pesca, host of the daily Slate podcast The Gist, and WBUR's Shira Springer join Bill Littlefield to discuss the NBA playoffs, one minor league baseball team's sexist promotion and the NFL's new rules on commercials.
'A Life On The Flip Side': A Boy, A Hoop And A Future NBA Coach
A teenage boy and his best friend set out to meet their famous neighbor — and thus began a life-long friendship with late NBA coach and executive Flip Saunders.
Charlie Pierce: The Week In Sports
Bill Littlefield and Only A Game analyst Charlie Pierce discuss the recent offensive explosion of the Reds' Scooter Gennett. Also, why the Saudi national soccer team drew criticism, and Shareece Wright's excellent Uber ride to a Buffalo Bills practice.
Man O' War: A Four-Legged Legend Born 100 Years Ago
A transcendent athlete was born 100 years ago. He is remembered today for his numerous championships, the mania he inspired and the achievements of his offspring. That athlete is the four-legged thoroughbred, Man o' War.
This program aired on June 10, 2017.