Littlefield: For Bill Russell, 'A Lifetime Achievement Award Feels About Right'
03:08
Play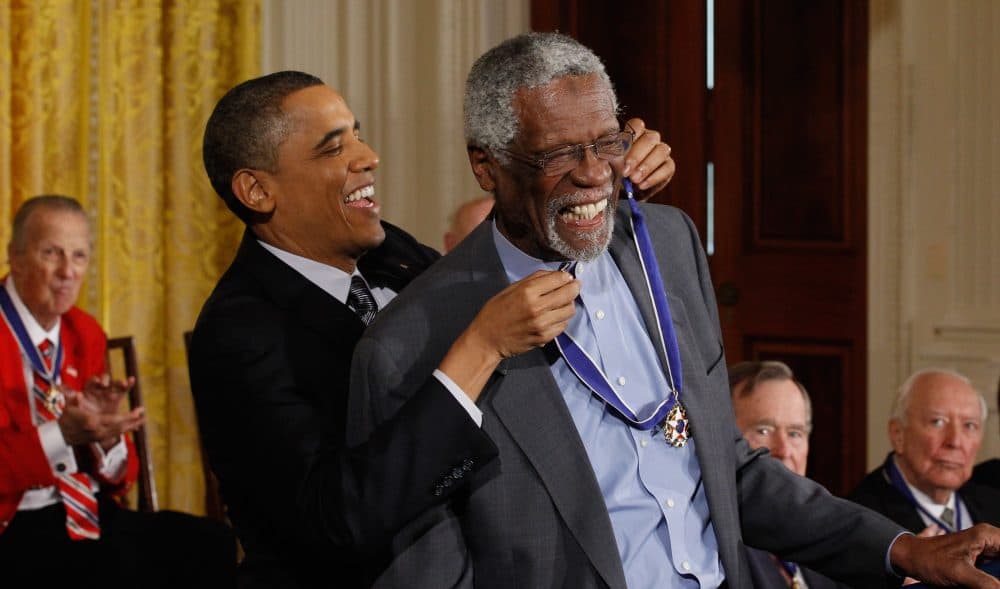 This article is more than 4 years old.
The President of the United States got there first, but I guess you still have to give the NBA credit for figuring out that Bill Russell deserves the highest honor the league can bestow.
Russell, an 11-time NBA champion, can add that designation to his collection of rings, his Olympic gold medal, the five trophies he got as the league's MVP and the Presidential Medal of Freedom, awarded to him by Barack Obama. The NBA is only six years behind the president in their recognition of Russell.
The NBA's Lifetime Achievement Award Ceremony on June 26th is the sort of event Russell used to avoid. For a long time, he also declined to give autographs. This was not because he was contemptuous of the fans who wanted him to sign things. It was for precisely the opposite reason. As Russell put it, his decision was "based upon my belief that I'd rather meet someone who approaches me respectfully, talk to them for a minute and look them in the eye."
It's an easy position to mock, isn't it? How many people in the crowd celebrating a Celtics win would Bill Russell ever get to know? Better to give as many of the fans as possible what they want while you're pushing through them as you make your way to the car, right?
No. Not better. Better, I think, to make a statement that reflects one's respect for one's fellow human being, even if the fellow human being is shouting at you for an autograph when you're exhausted…even if that fellow human being is pulling at your clothes, and calling you names if you don't sign everything for everybody.
During his playing career, Bill Russell had more reason than most pro athletes to resent the fans. His excellence was often taken for granted in Boston. That was on the good days. On the bad days, fans found ways to insult him that would land them in jail today.
When he receives his Lifetime Achievement Award, there will be celebration of his brilliance on the court, of course. He was the ultimate team player and a winning coach. Perhaps there will also be discussion of Russell's dedication to social causes and his commitment to the fight for justice and dignity. Recognition of that commitment is particularly essential these days, and few athletes have embodied it as energetically and consistently as Russell.
Bill Russell once said that "the important part of winning is joy." But his achievement has gone far beyond winning, and his triumph has been finding joy not only in success, but in the striving for excellence, both on the court and beyond it, with teammates and by himself.
So a lifetime achievement award feels about right.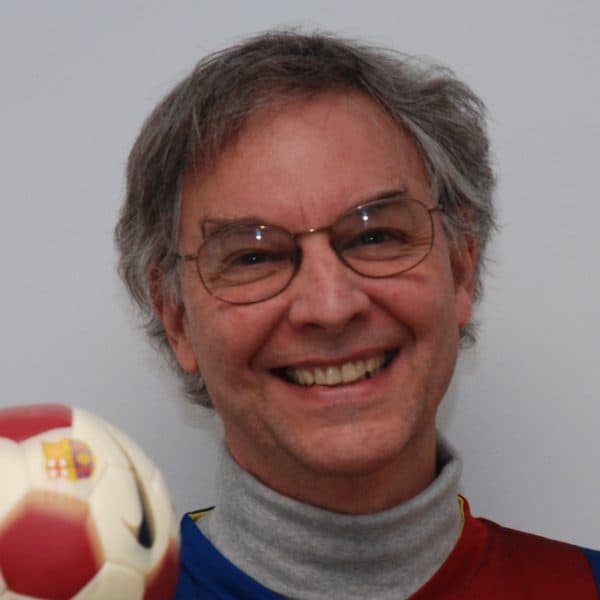 Bill Littlefield Host, Only A Game
Bill Littlefield was the host of Only A Game from 1993 until 2018.