Latest Show: Mack's Legacy, Energetic Wrestlers, Backyard Baseball
48:06
Play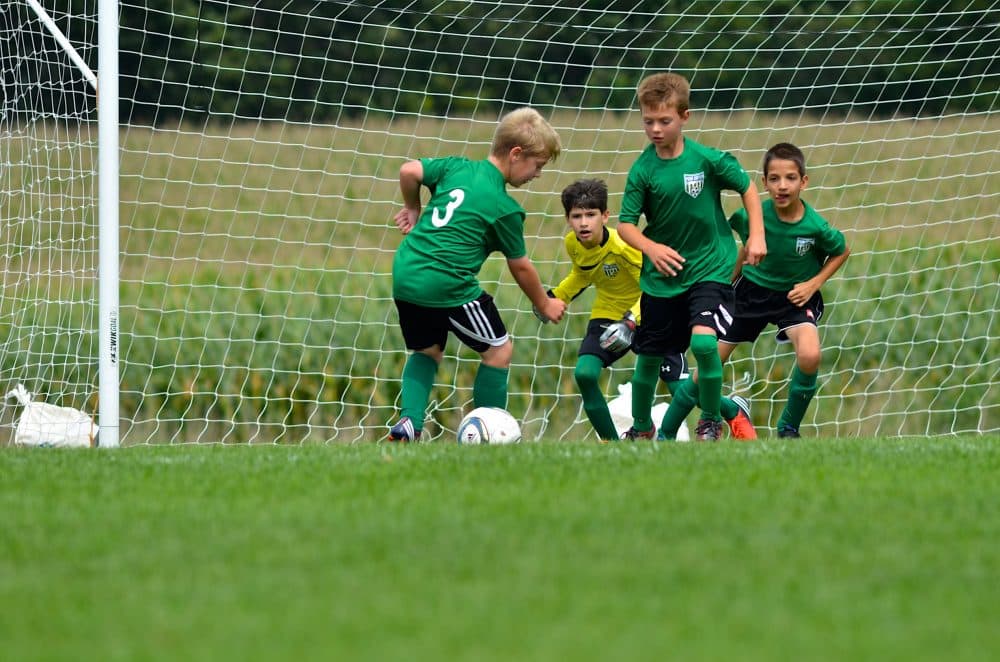 This article is more than 3 years old.
Mack Brady was just 8 years old when he died of sepsis. This week on Only A Game, how Mack's family and friends embraced joy — and soccer. Plus, the Lefever boys were destroying their home, until their mother put a wrestling mat in the basement. And how Backyard Baseball's Pablo Sanchez became an unlikely hero — and one of the greatest video game characters of all time.
Find out how to tune in live here — or subscribe to the podcast on iTunes or Stitcher.
---
Grieving Family Finds Joy — And Healing — In Soccer
8-year-old goalkeeper Mack Brady dreamed of one day playing for Penn State and Real Madrid. He'll never get that chance, but his legacy lives on — in soccer.
3 Stories: Knicks Fandom, NCAA Alternative And PGA Blood Testing
Will Leitch of Sports On Earth and Patrick Hruby of Vice Sports join Bill Littlefield to discuss Knicks fandom, how to disrupt the NCAA and the PGA's drug testing policy.
When All Else Fails, Wrestling Saves The Lefever Home
Nancy Lefever's three sons wouldn't stop making dangerous jumps into swimming pools and smashing holes in living room walls. To focus their rambunctious energy, Lefever sent her sons to the basement to wrestle.
Charlie Pierce: The Week In Sports
Bill Littlefield and Only A Game analyst Charlie Pierce dissect the 2017 NBA Draft. Also, Chicago gets fleeced in a trade and a German soccer team's gift to a loyal fan.
Pablo Sanchez: The Origin Of A Video Game Legend
The most popular sports video game character of all time may be a fictional Hispanic little leaguer. His name is Pablo Sanchez. And he probably wouldn't exist if it weren't for the '95 Mariners and Walter Matthau.
This program aired on June 24, 2017.