Latest Show: Baseball Diplomacy, Tom Meschery, Williams-DiMaggio Swap?
48:55
Play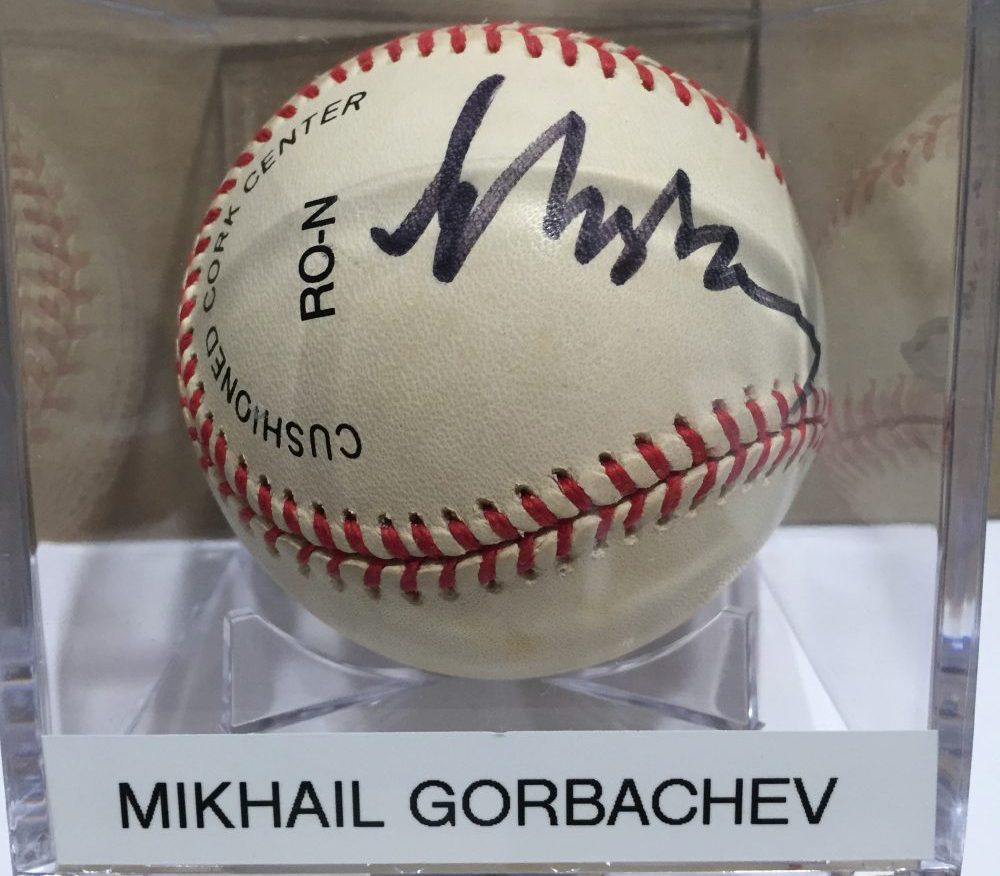 This article is more than 2 years old.
Randy Kaplan has collected 350 baseballs signed by world leaders. This week on Only A Game, Kaplan talks about popes, presidents and Vladimir Putin. Plus, a descendant of Leo Tolstoy talks about his decade in the NBA -- and poetry. And the story of a Ted Williams-Joe DiMaggio trade that almost happened...maybe. Join us!
Find out how to tune in live here — or subscribe to the podcast on iTunes or Stitcher.
---
Popes, Presidents And Putin: Collecting Signed Baseballs For World Peace
Randy Kaplan is on a quest to bring the world together through his collection of signed baseballs. So far, he's gotten 350 baseballs signed by world leaders — and another thousand signed by prospective world leaders. Kaplan shares some of his favorite stories with OAG's Karen Given.
3 Stories: Tennis Bias, Female Concussion Research, All-Star Game Rules
Mike Pesca, host of the daily Slate podcast The Gist, and WBUR's Shira Springer joined Bill Littlefield.
The Biggest Trade That Never Was: Joe DiMaggio For Ted Williams
Perhaps no two players better represented the character of their respective teams than Joe DiMaggio and Ted Williams. Then why did the Yankee and Red Sox owners almost swap them? The answer lies somewhere between a little too much scotch and even more conjecture.
Charlie Pierce: The Week In Sports
Bill Littlefield and Only A Game analyst Charlie Pierce discuss the latest NBA free agency news. Also, Yankees slugger Aaron Judge breaks Yankee Stadium. And a record is set for the longest continuous hockey game.
Tom Meschery: The Most Interesting Man In The NBA
Tom Meschery played 10 seasons in the NBA. He led the league in personal fouls in 1962. His number 14 has been retired by the Golden State Warriors. But those numbers are quite possibly the least interesting things about him.
This program aired on July 8, 2017.