3 Stories: MLB All-Star Game, Home Runs, Bob Dylan
09:04
Play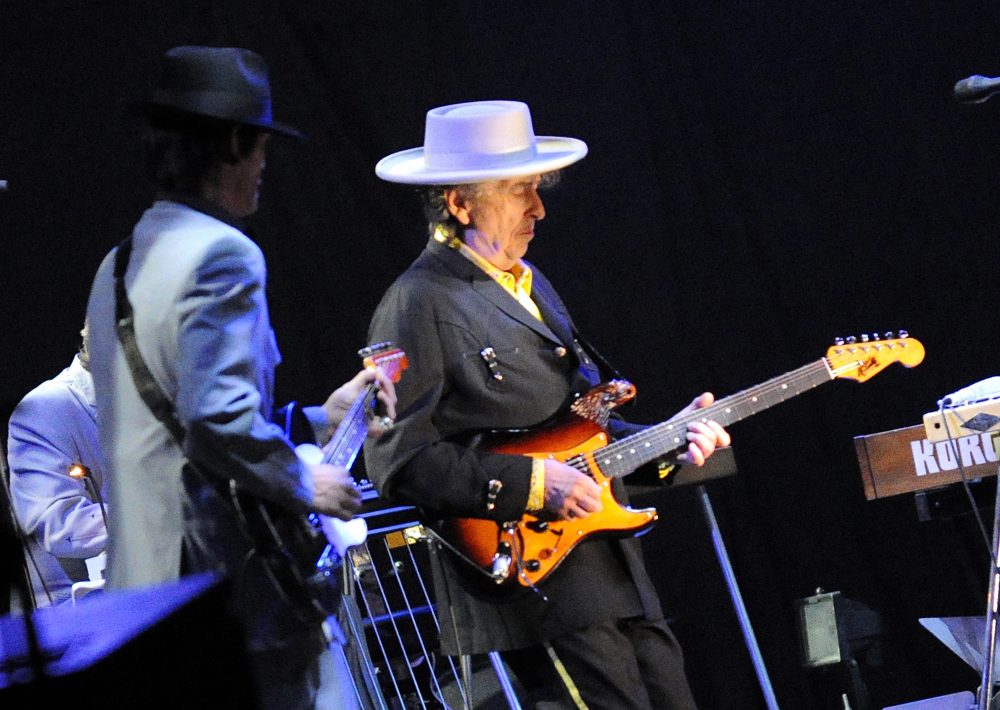 This article is more than 2 years old.
Want more Only A Game? Follow along on Facebook and Twitter.
---
"It's going, going... gone!" Cincinnati Reds broadcaster Harry Hartman was known to declare. Home runs are now more common than ever, but MLB Commissioner Rob Manfred insists the uptick in slams is not a result of "juiced" baseballs.
We're pretty sure Bob Dylan wasn't talking about home runs in his song "Going Going Gone," but we brought baseball and Dylan together on this week's edition of "3 Stories You Should Know."
Wall Street Journal columnist Jason Gay and SB Nation's Charlotte Wilder joined Bill Littlefield.
1. Shorten The All-Star Game?
Tuesday's All-Star Game went to 10 innings before the American League claimed a 2-1 victory. Though there were some highlights, many fans felt the game dragged on. Among them is Charlotte Wilder, who wonders whether the All-Star Game can, and should, be fixed:
I have this proposal that the All-Star Game should only be seven innings, like a rec-league softball game. And, then, if it's tied at the end of seven innings, it goes to another Home Run Derby. And whoever smashes the most home runs in one rotation wins.
2. Less Is More
Through the first half of the MLB season, there have been plenty of home runs. In fact, at the current rate, 2017 will see more home runs than any other year in baseball history. Whether it's the balls, players, bats or style of play, no one is quite sure what's driving the trend. Bill Littlefield would prefer more doubles and triples:
Let me lay out a possibility for you. A triple, right? A guy hits one into the corner. The outfielder is after it. The infielders are lining up. It's going to be a relay. It's going to be a close play at third base. The guy slides in head-first, just beats the throw. That's gotta be more entertaining than a guy watching his long fly ball leave the park, flipping his bat and trotting around the bases. Come on.
3. The Nobel Super Bowl
Bob Dylan, born in Hibbing, Minnesota, is native to the Land of 10,000 Lakes. Superbowl LII will take place in Minneapolis, Minnesota in 2018. What, Jason Gay writes, could possibly be better than a marriage between the two resulting in a Bob Dylan halftime show?
If the man can win a Nobel Prize I think he can pull off a halftime show. I know the Dylanologists might disagree with me. They might think it's going to be a 90-minute halftime show, but I'm willing to roll with him. He's an American icon, and it's time to give him his due.
More Stories You Should Know
This segment aired on July 15, 2017.