Latest Show: Race Across America, Beep Baseball, Snowkiting
50:14
Play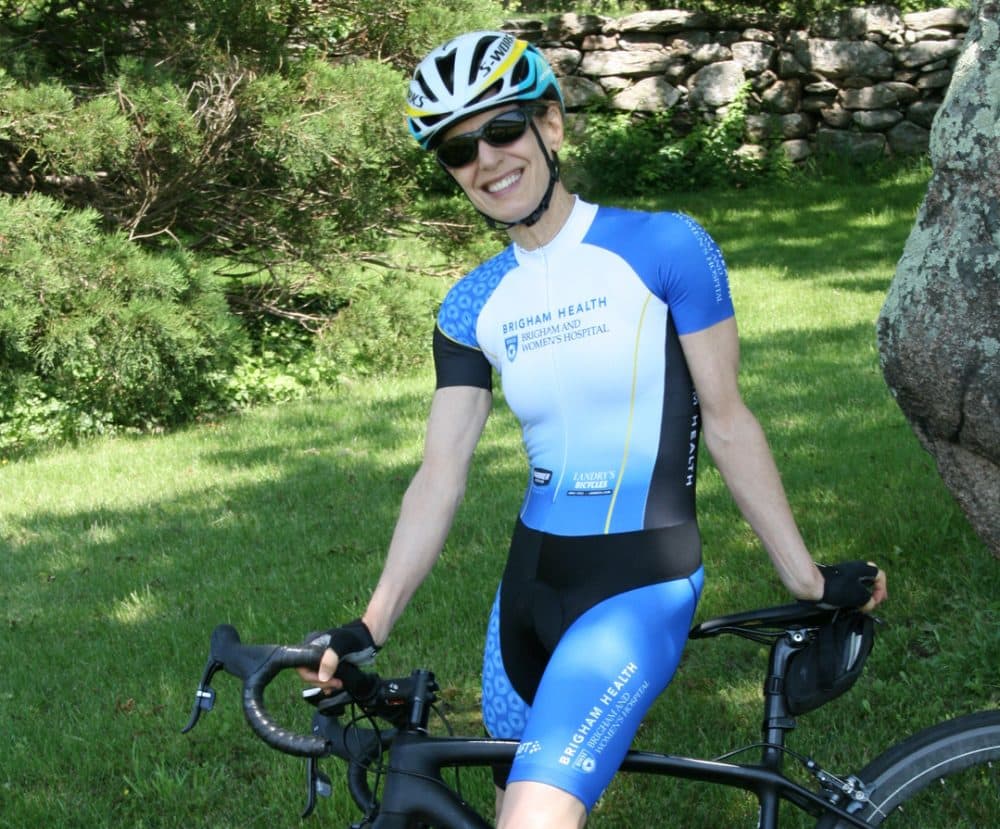 This article is more than 3 years old.
As long as she's been an athlete, Trish Karter has faced adversity. This week on Only A Game, the 60-year-old athlete tells the story of a discouraging high school coach, a traumatic brain injury and the Race Across America. Plus, a baseball player finds his way back to the field after losing his vision. And one thrill-seeker takes on his lifelong obsession with Mount St. Helens using a snowkite. Join us!
Find out how to tune in live here — or subscribe to the podcast on iTunes or Stitcher.
---
Racing Across America To Change Perceptions Of Older Women
Trish Karter has been an athlete all her life. She's faced obstacles ranging from discouraging coaches to brain injuries. Now 60, Karter recently put together a team of sexagenarians to complete the Race Across America to change perceptions of older women.
3 Stories: Josh Rosen, Cutler's Unretirement, Mayweather-McGregor Ticket Sales
SB Nation's Charlotte Wilder and Mike Pesca, host of the Daily Slate podcast The Gist, join Bill Littlefield.
Ballplayer Gets Back In Batter's Box With Beep Baseball
Christian Thaxton was a starter on the baseball team at Redlands Community College when he started having trouble seeing the ball. After losing most of his vision, he thought he'd never make it back to the baseball diamond. Then he found Beep Ball.
Charlie Pierce: The Week In Sports
The NFL preseason is underway, and Colin Kaepernick is still without a job. Bill Littlefield and Only A Game analyst Charlie Pierce discuss. Also, Mexican soccer player Rafa Marquez linked to a drug cartel, and why Olympic eSports might be coming to Paris 2024.
Sailing 3,150 Feet On A Snowkite To The Summit Of Mount St. Helens
Aaron Sales was just a kid when Mount St. Helens erupted. He's been fascinated with the mountain ever since. Ten years ago, Aaron decided he wanted to become the first to reach the summit by snowkite.
This program aired on August 12, 2017.