Music Show: Devo And Chi Chi, Barry Zito's Guitar, Finding 'Helena'
50:22
Play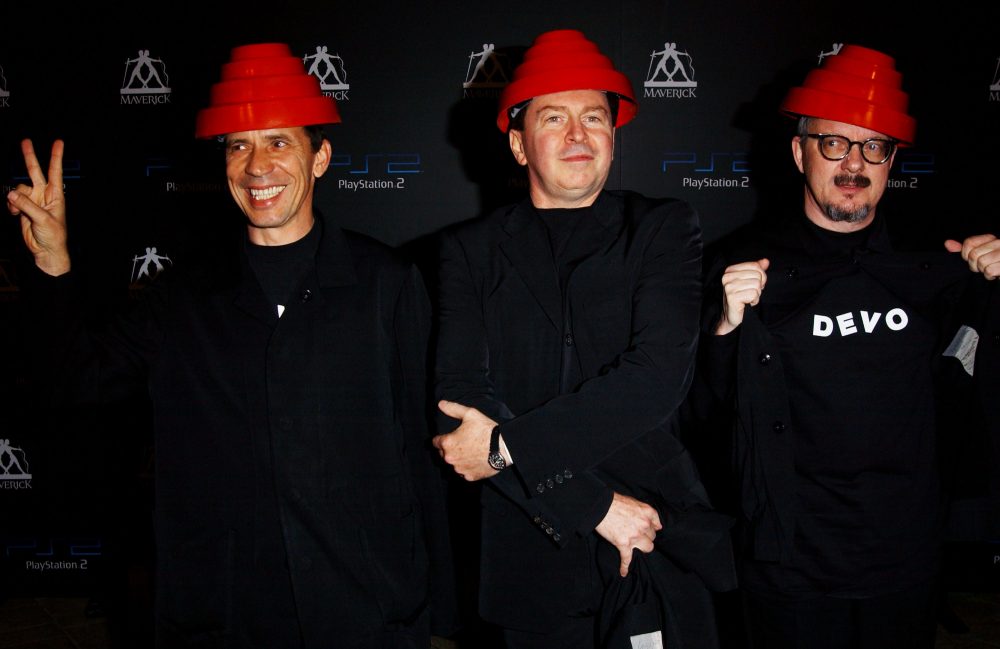 This article is more than 3 years old.
Devo's first full-length album featured an image of Hall of Fame golfer Chi Chi Rodriguez on the cover ... kind of. This week on Only A Game, we find out how and why. Also, Barry Zito's journey from Cy Young-winning pitcher to Billboard Top 100 country artist. And, the search for the tennis champion behind a Swedish pop singer's hit single. Join us!
Find out how to tune in live here -- or subscribe to the podcast on iTunes or Stitcher.
---
The Devo De-Evolution Of Golfer Chi Chi Rodriguez
You might remember Devo for their 1980 hit "Whip It" … and for wearing flower-pot-looking hats and yellow hazmat suits on stage. Reporter Sean Cole tells the story of an equally colorful golfer who ended up being a kind of mascot for the band.
3 Stories: Youth Football Decline, Goodell Extension, LLWS
Julie DiCaro, a host at Chicago's 670 The Score, and Will Leitch of Sports on Earth joined Bill Littlefield.
15 Years After Cy Young Award, Barry Zito Hits The Billboard Charts
Barry Zito's parents met while working for Nat King Cole. But they didn't push Zito toward music. So he ended up in Major League Baseball — and found his way to music on his own.
Charlie Pierce: The Week In Sports
Bill Littlefield and Only A Game analyst Charlie Pierce discuss the blockbuster Celtics-Cavaliers trade, the devastating end to Rich Hill's otherwise spectacular Wednesday night on the mound and Malcolm Gladwell's challenge to LeBron James.
The Tennis Champion Who Inspired A Swedish Pop Star's Love Song
When reporter Tom Henley started searching for the subject of a song he heard on the radio, he discovered a tragic story involving one of Sweden's most promising young musicians and a championship tennis player named Helena.
This program aired on August 26, 2017.