Littlefield: An Ode To The One-Liner
Play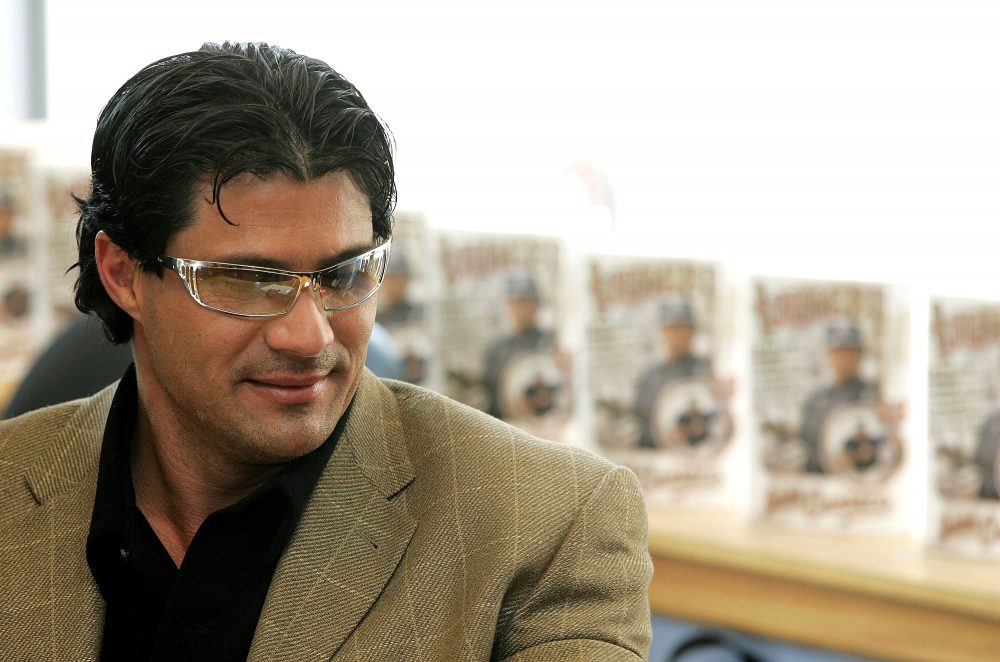 This article is more than 5 years old.
Some years back, for a story we were doing about a guy training boxers in a little gym in Arlington, I talked with a police officer who was working out in the ring. He was sparring, rather than boxing.
When he'd finished his workout, I asked him why he'd picked that particular way to stay in shape. My recollection is that he told me he hadn't actually fought anyone, and that he didn't intend to fight anyone.
So, why boxing?
"Well," he said, "I figure the better I get with my hands, the less likely it is that I'll ever have to draw my gun."
It was a memorable one-liner. At least I remembered it. It didn't make me a fan of boxing. It did make me a fan of that police officer.
And I'm a fan of one-liners. I look for them. I save them. Sometimes I type them out and pin them to a bulletin board. In 2009, when he was accused of making up stories about performance-enhancing drugs and the Major Leaguers who'd used them, Jose Canseco said: "What I speak out of my mouth is the truth. It burns like fire."
That's on the bulletin board.
A while back I had the opportunity to visit a school in the company of Ibtihaj Muhammad. She's the New Jersey woman who won a bronze medal as a member of the U.S. fencing team at the Rio Olympics. I'm from New Jersey, too. We got along. Anyway, no other female Muslim-American athlete has won an Olympic medal.
Ibtihaj Muhammad and I had dinner with a roomful of students. Afterward we spoke with them and answered their questions. Ibtihaj was asked about the hijab, which she wears even when she's competing. She's been asked about it a lot, which is what's likely to happen when you're wearing the hijab while winning an Olympic medal. She smiled and spoke with great animation about the line of what she termed "modest clothing" that she's been developing for female Muslim athletes.
At one point she said something like, "Some people wear bikinis. Some people wear the hijab."
Everybody smiled. Some people laughed. I had another one-liner for the collection.
This segment aired on August 31, 2017.