Latest Show: Vin Baker, 185-Round Fight, First Female MLB Writers
50:32
Play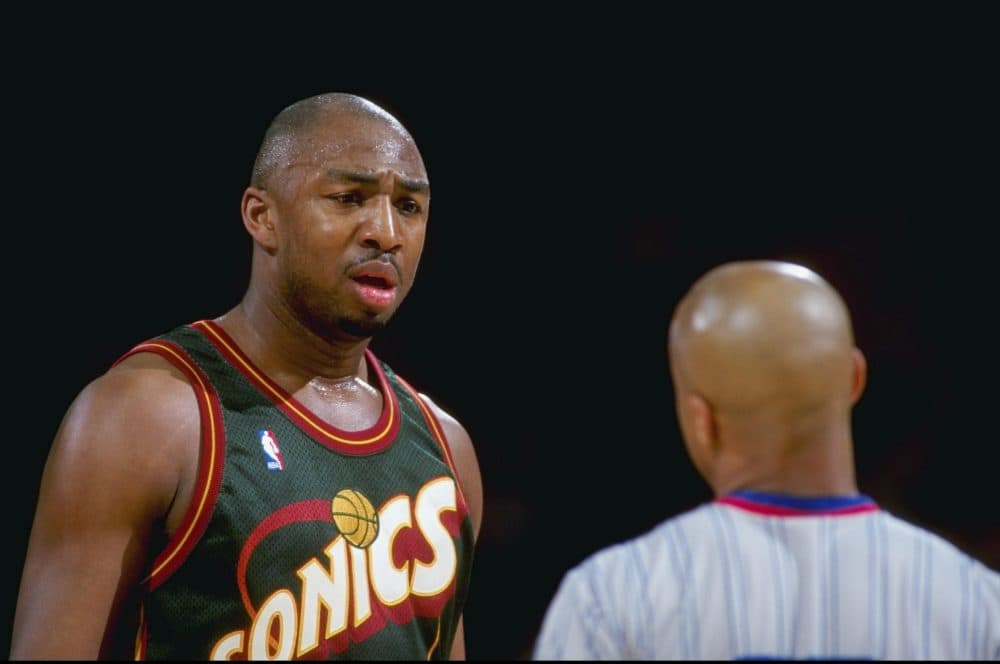 This article is more than 3 years old.
After losing nearly $100 million, former NBA All-Star Vin Baker found a job ... at Starbucks. This week on Only A Game, Baker talks about addiction — and why serving coffee was "the upswing." Also, the story behind a bare knuckle fight that lasted 185 rounds. And a look back at the fight over women in the locker room, as Claire Smith becomes the first woman to win baseball's top writing award.
Subscribe to the Only A Game podcast at Apple Podcasts or Stitcher. 
---
'We Just Wanna Be A Part Of It': The Women Who Fought To Cover MLB
Lisa Saxon and Melissa Ludtke were barred from locker rooms, harassed by players and ignored by managers while covering MLB teams in the '70s and '80s. Four decades later, a woman won the highest honor in baseball writing for the first time. Now, Saxon and Ludtke look back on their careers.
3 Stories: Response To Harvey, NBA Tampering, Mayweather-MacGregor
Cindy Boren of the Washington Post and Michael Lee of Yahoo! Sports joined Bill Littlefield.
'185 Rounds In 185 Minutes': The Bare Knuckle Fight That Made History
In Virginia City, Montana, a little house sits the great Leviathan Hall once stood — site of what might've been the longest bare knuckle fight in history.
Charlie Pierce: The Week In Sports
Bill Littlefield and Only A Game analyst Charlie Pierce discuss what could have happened if the Boston Celtics and Cleveland Cavaliers hadn't finalized their blockbuster trade this week. Also, Detroit quarterback Matthew Stafford's huge deal and the heartwarming tale of a stalk of celery who won the hearts of Buffalonians.
From NBA All-Star To Starbucks Barista: Vin Baker's Journey To Sobriety
By the end of his NBA career in 2006, Vin Baker was battling addiction and had lost millions of dollars. His path to recovery took him off the court — and behind the counter at Starbucks.
This program aired on September 2, 2017.