Littlefield: Stats Can't Tell The Whole Story Of Wade Boggs
03:06
Play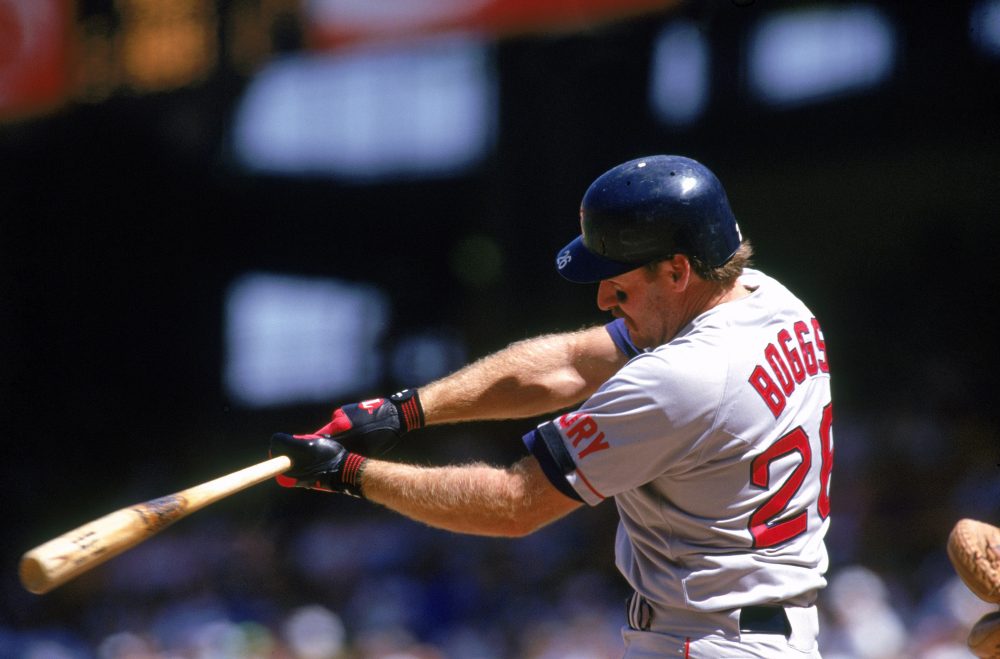 This article is more than 3 years old.
The best hitter I've ever seen in person over a significant length of time was Wade Boggs.
Statistics? You could look it up. If you do, you'll find that during one stretch of consecutive seasons, he hit .341, .361, .325, .368, .357, .363 and .366. He won five batting titles and led the American League in on-base percentage six times.
Once I had the opportunity to ask some of his teammates if they could learn anything from watching him. They all said no, because he was Wade Boggs, and they weren't.
One knock on Boggs when he was playing in Boston was that he didn't hit when it counted. That was silly. In order to place his more-than-200-hits-per-season where they wouldn't count, he'd have to have been a very precise and careful failure.
Another knock on Boggs was that he could calculate his batting average as he ran to first base, and was inclined to do so. The suggestion was that he cared only about his own statistics.
"So what?" says I. Better a proud lout who hits .360 than a selfless, everything-for-the-team guy who hits .249.
Maybe it's because Boggs hit so well and so often that I remember seeing him strike out one evening. I think there were men on base when he did it. A disappointed kid behind me started to boo. Then he shouted, "Boggs, you stink!"
I know now I shouldn't have said anything. I knew it then. No matter. I twisted in my cramped seat and said, "He's the best hitter you've ever seen." Then I quickly returned my attention to the field, so I wouldn't see that kid give me the finger.
I don't know what his WAR number was or would have been, but Wade Boggs liked to play war. When the Red Sox were on the road, he'd sometimes creep around the corridors of the team hotel, claiming he was Delta Force. He'd burst through doors to surprise teammates in embarrassing circumstances. Ho, ho. What a fun teammate.
He did some other peculiar things. During spring training in 1991, he fell out of his jeep. Then his wife, who was driving, ran over him. By mistake, they said. Boggs somehow escaped injury, as he did on another occasion when he was allegedly accosted outside a night club by a knife-wielding mugger. Wade Boggs claimed he'd foiled the attack by willing himself invisible. That made him 2-for-2 in emerging whole from episodes where survival intact must have seemed unlikely.
But then, Boggs was a "survivalist." He told me that during an interview toward the end of his career when I asked him how he'd maintained his extraordinary concentration in the face of multiple, loud distractions.
Survivalists arm themselves and hunker down in Montana behind mounds of canned food, waiting for the apocalypse, so I think Boggs meant "survivor." But maybe not.
I don't know what sort of metrics could be developed to measure the likes of Wade Boggs. I'm pretty sure Bill James and his adherents don't know, either, which is just one reason I don't think the game and the people who play it will ever be reduced entirely to numbers.
This segment aired on September 9, 2017.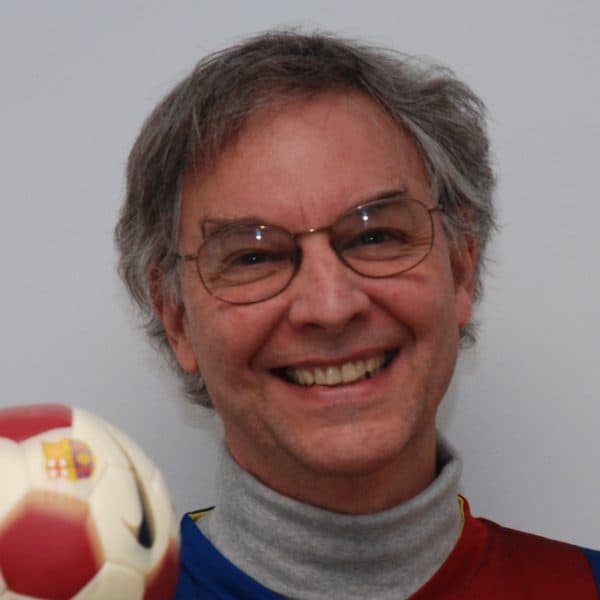 Bill Littlefield Host, Only A Game
Bill Littlefield was the host of Only A Game from 1993 until 2018.