Littlefield: After An Unusual At-Bat, Thinking Of Frank Deford
02:48
Play
This article is more than 3 years old.
This week I thought about Frank Deford.
That's because this week – on Monday, to be precise – Jacoby Ellsbury of the New York Yankees broke a Major League record. Frank would have commented on it. I'm sure of it.
Jacoby Ellsbury is a veteran of 11 years in the Major Leagues, over which span he's hit a solid .284. He runs well…even creatively. Sometimes he steals home.
But the record he set on Monday is for number of times getting to first base by means of catcher's interference. This is something a batter does by hitting the catcher's mitt with the bat when the catcher prematurely reaches for the ball.
A lot of ballplayers – even some with very long careers – have never reached first base by this means. Jacoby Ellsbury has done it 30 times.
Of course I don't know what Frank Deford would have said about Jacoby Ellsbury's achievement. I like to think he'd have discussed it as one of the many delightfully idiosyncratic qualities of baseball. Perhaps he'd have next brought up the infield fly rule.
Or maybe he'd have explored the possibility that on at least one – or maybe even a couple - of those 30 occasions, Jacoby Ellsbury had been trying to hit the catcher's glove with his bat.
Because that's not the way it's supposed to happen. Catcher's interference is supposed to be a fluke. The batter looks as if he isn't going to swing. The catcher reaches an inch or two further than usual to snag the ball, just as the batter decides that pitch looks a little better than it did a split-second ago, and "tick!" the bat hits the glove. The batter and the catcher are equally surprised, unless the batter is Jacoby Ellsbury. The umpire points to first base, perhaps shaking his head ruefully as he does so.
Frank Deford wrote books about sports and more important things. He wrote stories and articles. He was a TV journalist. But I was thinking about him this week because he wrote 1,656 commentaries for National Public Radio. Asked once about how he'd always come up with a subject, week after week, he said "There's always something."
I believe he said it with the smile of a man grateful that he had never lost the capacity for wonder or his sense of humor…which is why I think he'd have had something terrific to say about Jacoby Ellsbury's record. I only wish he'd stuck around long enough so we could all hear it.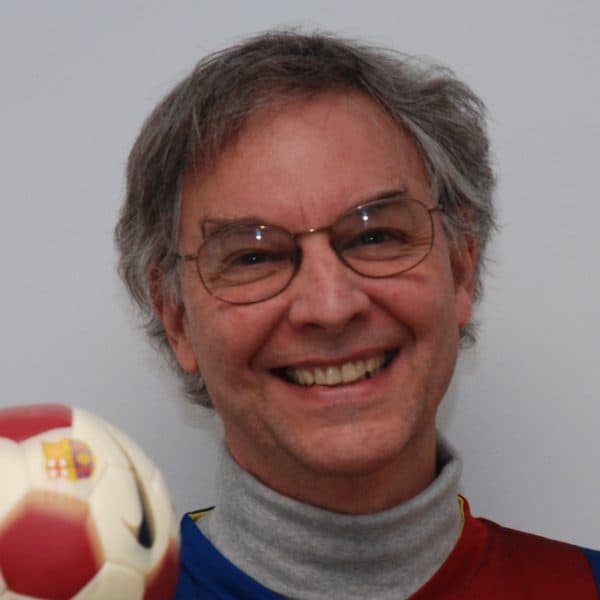 Bill Littlefield Host, Only A Game
Bill Littlefield was the host of Only A Game from 1993 until 2018.