Littlefield: When It Comes To Football Coverage, 'Fair's Not In It'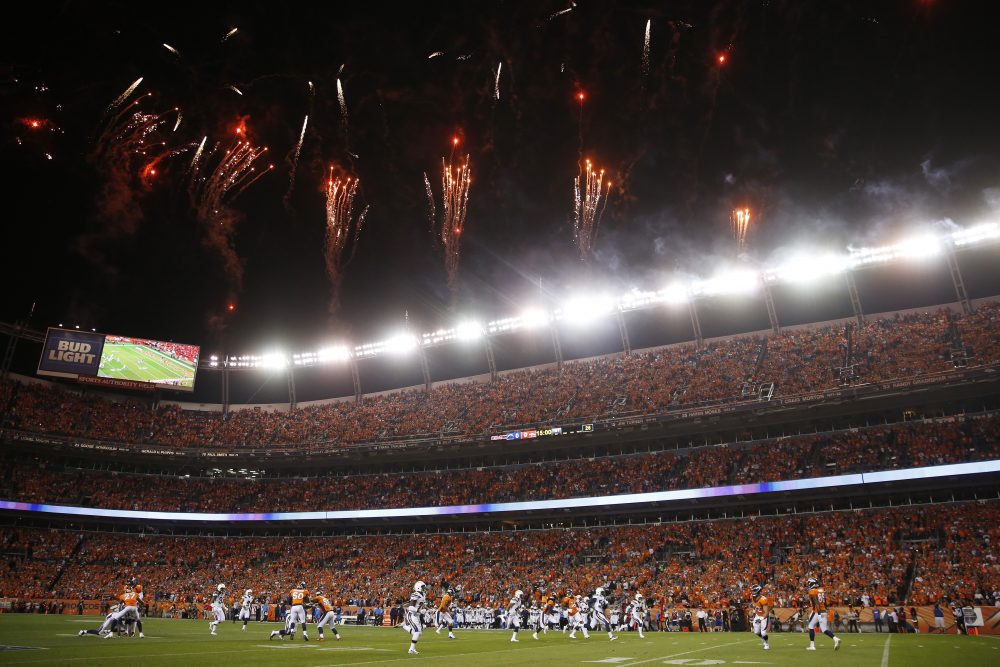 This article is more than 3 years old.
Let's start with some numbers.
On the homepage of the Sports Illustrated website, SI.com, there's a section titled "Headlines." There are links to five stories under that heading. On Monday, three of them were about football.
On ESPN's homepage, there's a section titled "Top Headlines." Six of the seven stories collected there on Monday were about football.
But that's nothing compared to the website Sports On Earth. There you can scroll through 35 stories before clicking on "more." On Monday, one of those 35 stories was about how well the Chicago Cubs had been playing. One was about a heavyweight bout that ended in a draw. The other 33? Football.
I know Monday is a big day for explaining precisely what happened on football fields from Green Bay to Dallas and New York to Seattle. There are quarterbacks to skewer, defensive lapses to deplore, and injuries to guess about before the medical reports have been released. Still, three out of five stories about football? And six of seven? And -- yikes -- 33 of 35?
Even on Fark Sports, a website often given to goofy stories set in our games, football was featured in seven of the nine entries headed "September 18."
Major League Baseball is in the process of determining wild card berths. It's a great time to assess the relative merits of the Astros, Indians and Nationals. (On the other hand, it's a stupid time to undertake an assessment of NFL teams. Two games into the season, nobody knows who'll be out for the season with an injury before Halloween.) Surely the state of the Cleveland Cavaliers without Kyrie Irving should rate a dozen September sentences. The U.S. men's soccer team is flirting with the nasty possibility that its members will watch the 2018 World Cup on TV in Bruce Arena's basement.
I know football has been the nation's most popular sport for some time, and all the numbers of which I'm aware suggest that this is not about to change, no matter how many retired players kill themselves, no matter how many players in their mid-20s decide to walk away from the game they've been playing since they were 10. Still, the numbers in this survey -- which I cheerfully acknowledge as random at best and slipshod as well -- seem extraordinary. They call to mind a favorite saying my mother-in-law used to offer when anyone would complain about a lack of fairness.
"Fair's not in it," she would say.
In her case, it was a conviction hard-earned. But it applies to the subject of my feckless research, too. Football as played in the NFL and at the major football universities is the nation's most popular sport, so it gets more press than all the other sports combined. The overwhelming coverage makes football more popular.
And now I've gone and talked about it, too.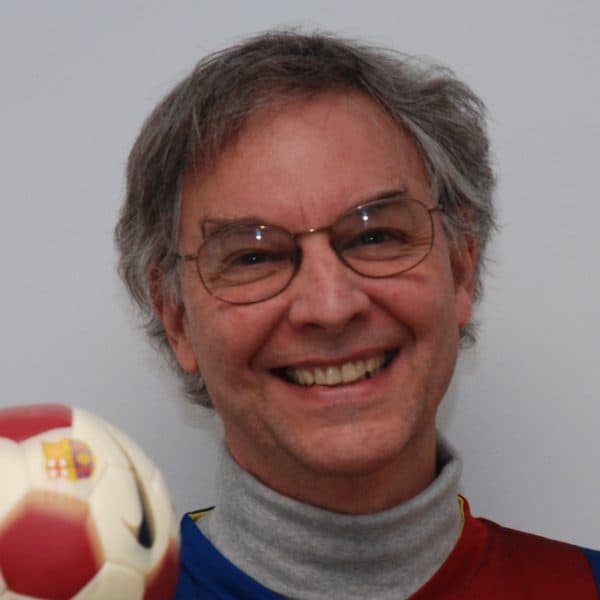 Bill Littlefield Host, Only A Game
Bill Littlefield was the host of Only A Game from 1993 until 2018.