Latest Show: Baseball On Rosh Hashanah, Kaepernick Jersey, Maria Sharapova
50:11
Play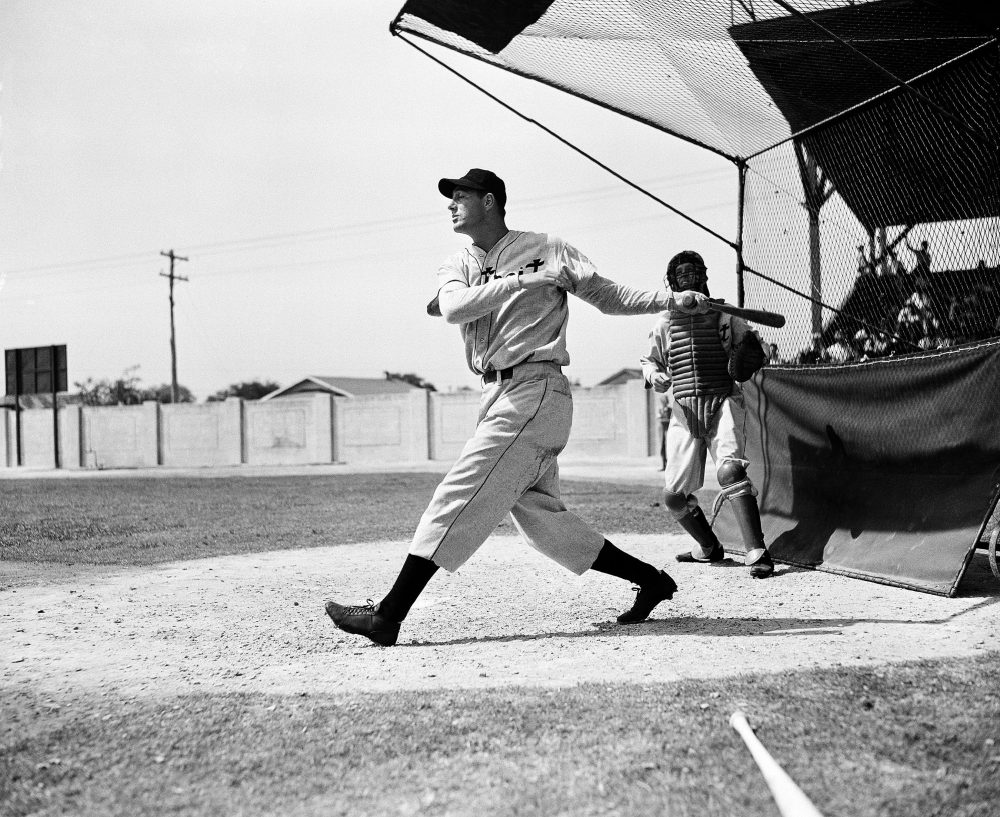 This article is more than 3 years old.
In 1934, Hank Greenberg was the star of a Tigers team vying for the pennant. This week on Only A Game, Greenberg's struggle to balance baseball and his Jewish faith during a period of intense anti-Semitism in Detroit. And a Sports Illustrated reporter donned a Colin Kaepernick jersey and headed into the thick of a Buffalo Bills tailgate. Plus, Maria Sharapova had to overcome Lindsay Davenport — and fox poop — to win her first Wimbledon title. Join us!
Subscribe to the Only A Game podcast on Apple Podcasts, NPR One or Stitcher.
---
Hank Greenberg: Caught Between Baseball And His Religion
In September 1934, Detroit Tigers slugger Hank Greenberg had to make some tough decisions: sit out games during Rosh Hashana and Yom Kippur or suit up and play with the AL pennant on the line? Along the way, the Detroit Free Press played a critical role in shaping the conversation in Detroit.
3 Stories: LA Chargers, MLB Home Run Record, 'Battle Of The Sexes'
Will Leitch of Sports on Earth and Jason Gay of the Wall Street Journal joined Bill Littlefield.
Mission Improbable: Surviving A Bills Game ... In A Kaepernick Jersey
For the first week of this NFL season, Sports Illustrated gave writer Tim Rohan an unusal assignment. He was to attend a game — wearing a Colin Kaepernick jersey. His trip to Buffalo led to shouted profanities, illicit moonshine and something unexpected.
Charlie Pierce: The Week In Sports
Bill Littlefield and Only A Game analyst Charlie Pierce discuss Aaron Hernandez and CTE, protective netting in MLB ballparks and selfies on a crime scene.
Fox Poop And A Father's Dream: Maria Sharapova's Wimbledon Upset
In 2004, Maria Sharapova became one of the youngest players to win a singles title at Wimbledon. Sharapova tells Bill about the sloppy (and possibly lucky) shoe that may have had something to do with it.
This program aired on September 23, 2017.