Latest Show: 'Stengelese,' 61-Year-Old Rookie, College Hoops Scandal
50:04
Play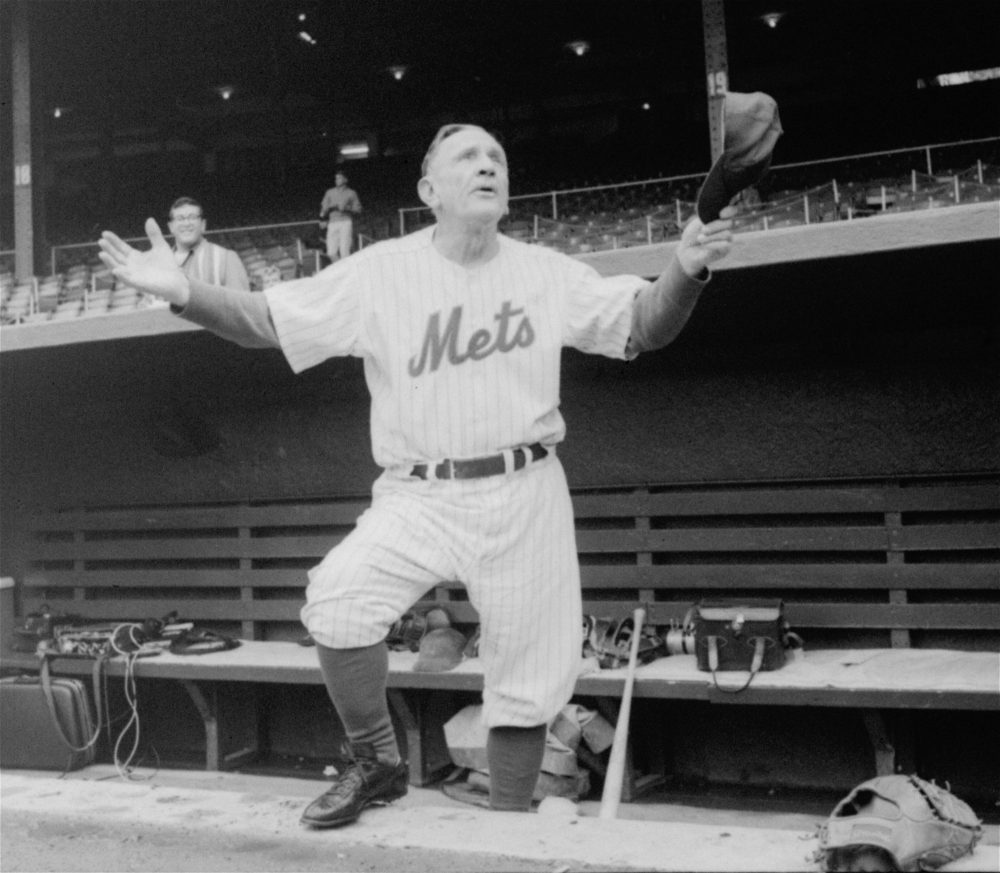 This article is more than 3 years old.
Casey Stengel won seven World Series as Yankees manager. But this week on Only A Game, we remember Stengel for the language all his own. Also, the story of a pitcher who decided to go pro — in his 50s. Plus, the FBI as NCAA enforcers, and the story of an Iranian chess champion who found herself at the center of controversy. Join us!
Subscribe to the Only A Game podcast on Apple Podcasts, NPR One or Stitcher.
---
The 61-Year-Old Rookie: How Evan Katz Lived His Baseball Dream
Evan Katz never played baseball growing up. Then when he was in his 50s he got a dream: he wanted to play professional baseball.
3 Stories: NFL Protests/NCAA Scandal, CTE Research, Twins
ESPN's Don Van Natta Jr. and The Ringer's Claire McNear join Bill Littlefield.
Baseball Legend Casey Stengel's Life Told In 'Stengelese'
It's not his 14 seasons as a player or his seven World Series championships as a manager that Casey Stengel is best known for. It's his invention of a language — "Stengelese."
Charlie Pierce: The Week In Sports
Bill Littlefield and Only A Game analyst Charlie Pierce on the latest men's college basketball scandal. Also, the thrilling 2017 WNBA Finals, and the Georgia minor league team that cooked up a rhyming name.
Chess And The Hijab: Iran's Dorsa Derakhshani Finds Her Way
Nineteen-year-old Dorsa Derakhshani is only the second Iranian woman in history to become a chess international master. That's just one step below grandmaster. But in February, Dorsa was banned from competing for Iran.
This program aired on September 30, 2017.