Latest Show: World Record Canoe Trip, Former Dodgers GM, Cam Newton
48:36
Play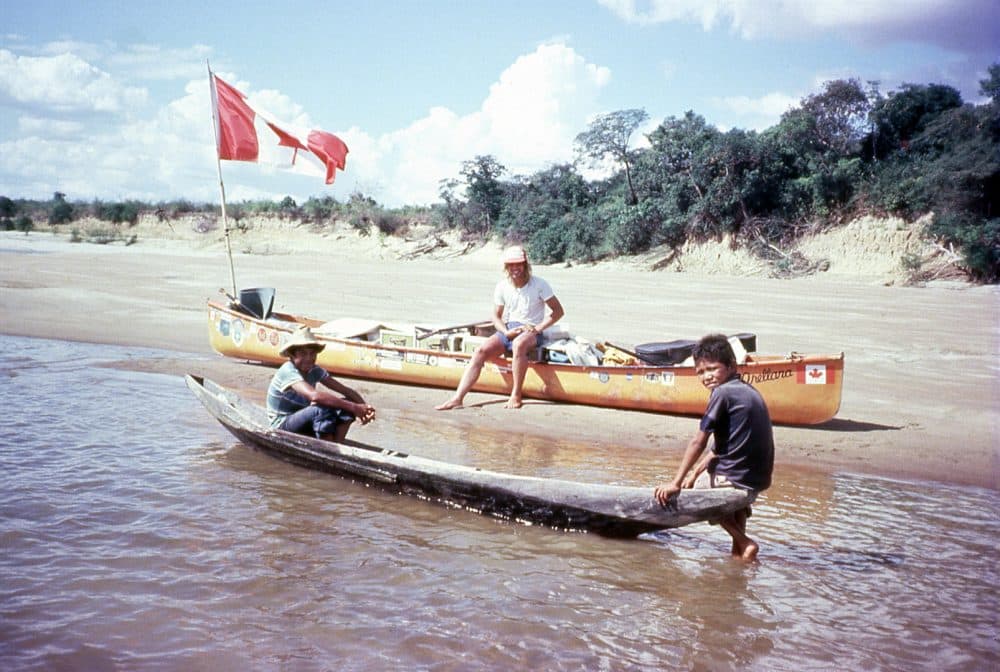 This article is more than 3 years old.
Don Starkell and his two sons, Dana and Jeff, set out in a canoe on June 1, 1980, to do something that had never been done before. This week on Only A Game, the dangers they faced while paddling 12,000 miles from Canada to Brazil. Also, Ned Colletti shares stories from his time as Dodgers general manager. And, the cost of NFL quarterback Cam Newton's sexist comments. Join us!
Subscribe to the Only A Game podcast on Apple Podcasts, NPR One or Stitcher.
---
The Story Of A Trade: Former MLB GM Ned Colletti On His Time In 'The Big Chair'
From 2004 to 2015, Ned Colletti was the general manager of the Los Angeles Dodgers. Bill Littlefield asks him to remember one particular story involving a couple beers, a starting pitcher and the team's owner.
3 Stories: WNBA Postseason, The Value Of Good Coaches, U.S. Soccer's Future
Julie DiCaro, a host at Chicago's 670 The Score, and Erik Malinowski, author of "Betaball," joined Bill Littlefield.
A Canadian Family's Dangerous 12,000 Mile 'Paddle To The Amazon'
On June 1, 1980, Don Starkell and his two sons, Dana and Jeff, set out on a 12,000 mile canoe voyage from their home in Winnipeg, Manitoba to Brazil. It would put them at risk of malnutrition, drowning and execution.
Charlie Pierce: The Week In Sports
Bill Littlefield and Only A Game analyst Charlie Pierce discuss Cam Newton's headline-making remarks to a female reporter. Also, 45-year-old Jaromir Jagr finds yet more NHL employment, and a lion-hearted opponent takes a bite out of a Welsh rugby player.
This program aired on October 7, 2017.