Littlefield: A Tale Of Watching Ireland Vs. Wales At An Irish Bar
02:39
Play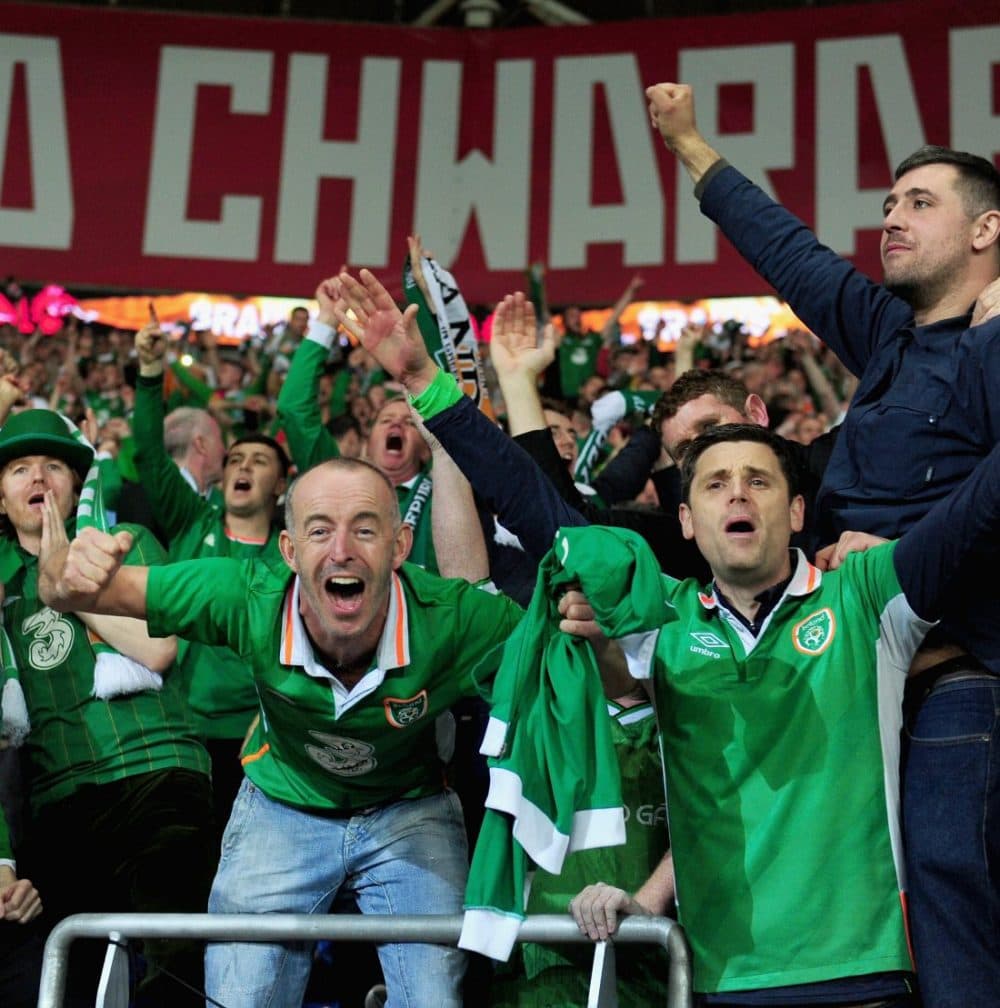 This article is more than 3 years old.
On Monday, on what would be called "a soft day" in Ireland, McCleary and I walked through the mist to Flann O'Brien's.
"It's a pub with literary pretensions," said McCleary, which is not quite his name.
Flann O'Brien's is also a pub where we could watch Ireland play Wales. Ireland needed a win to keep alive the hope for a spot at the World Cup tournament in Russia.
"I've never been happy watching Ireland play," McCleary said.
He'd watched Ireland play a lot. He'd come over himself when he was 16. He'd talked his way into various schools, and now he'd been a doctor for almost 50 years — a condition that sometimes seems to amuse him.
"They're often awful," he said. "We watch, and we pray, 'Don't disgrace us, lads. Lose, if you must. Lose 4-1. But don't disgrace us.'"
On the walls of Flann O'Brien's there are images of James Joyce, Brendan Behan, Samuel Beckett, and the rest. Flann O'Brien himself, as well. We took our seats beneath them. They looked us over in gloomy unison.
The waitress who brought our sandwiches had an accent faint enough. It might have been authentic.
The game began. The Welsh were magnificent. They played with patience, controlled the ball, built chances. When an Irishman found the ball at his feet, he kicked it 70 yards and ran after it.
"Long ball," I said.
"It's all they know to do," said McCleary. "They're all journeymen."
Long ball is ugly and witless. Always has been. The Welsh team intercepted everything, came back in numbers, earned corner kick after corner kick, did everything but score.
And then, quite suddenly, against the run of play and all the logic of the game, Ireland poked one in. Flann O'Brien's erupted. A man with a shaved head pounded on the bar and bellowed.
It ended 1-nil. I think McCleary smiled when the whistle blew. I'm not sure. It was only for a moment if he did.
As we walked through the mist to the car, he said, "The only reason I'd go to Russia is if Ireland will be there."
Then he said, "And the only reason I wouldn't go to Russia is if Ireland will be there."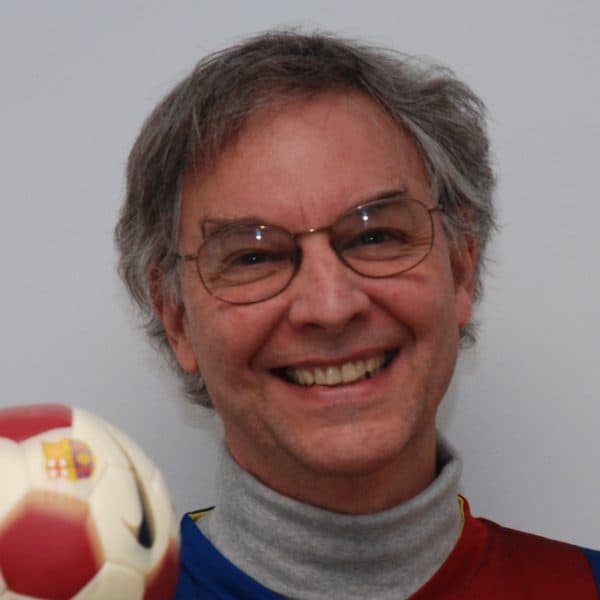 Bill Littlefield Host, Only A Game
Bill Littlefield was the host of Only A Game from 1993 until 2018.