Coming Up: The Exploitation Of College Athletes
02:08
Play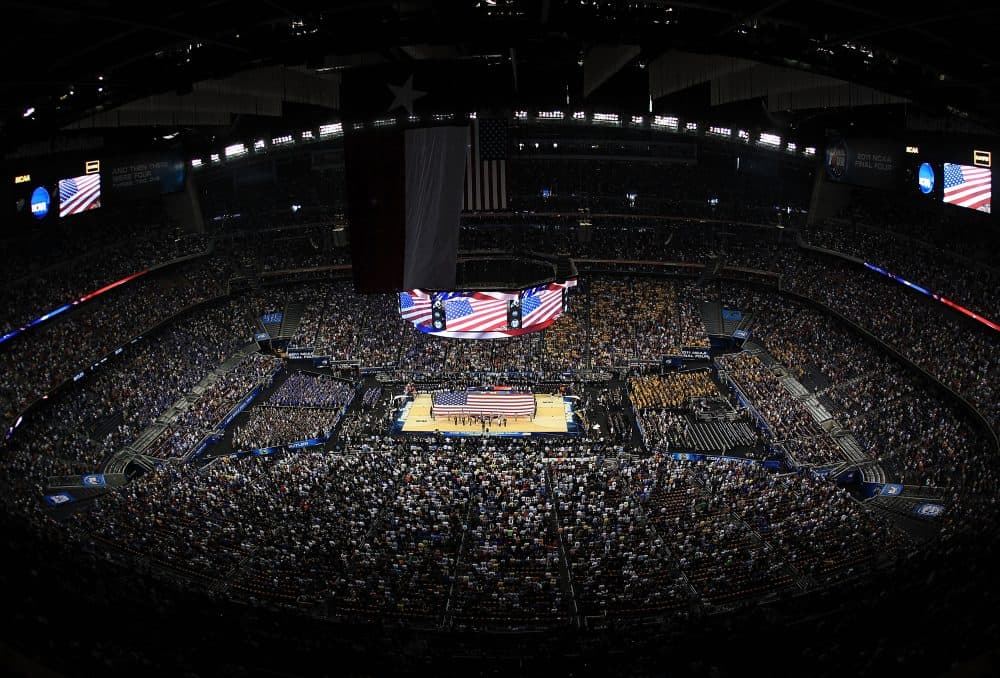 This article is more than 3 years old.
Two weeks ago, the FBI arrested 10 people, including four college basketball coaches for allegedly accepting bribes to funnel players to certain agents and financial advisers.
Many say the NCAA's commitment to amateurism is at fault. College sports bring in about $10 billion annually. But as more money comes in, athletes continue to be prohibited from profiting off their talents. It's a situation that attracts corruption and the abuse of power.
This coming weekend, Only A Game will dedicate an entire hour to the NCAA and amateurism. Through stories told by athletes, historians and analysts, we'll attempt to answer: how did the NCAA and amateurism go wrong? And can the system be fixed — or does it need to be dismantled?
Click the play button next to the headline to listen to the trailer. And make sure you get this weekend's episode by subscribing to the Only A Game podcast on Apple Podcasts, NPR One or Stitcher.