Littlefield: After Alleged Death Threats, Thinking About 'The Way Things Are'
Play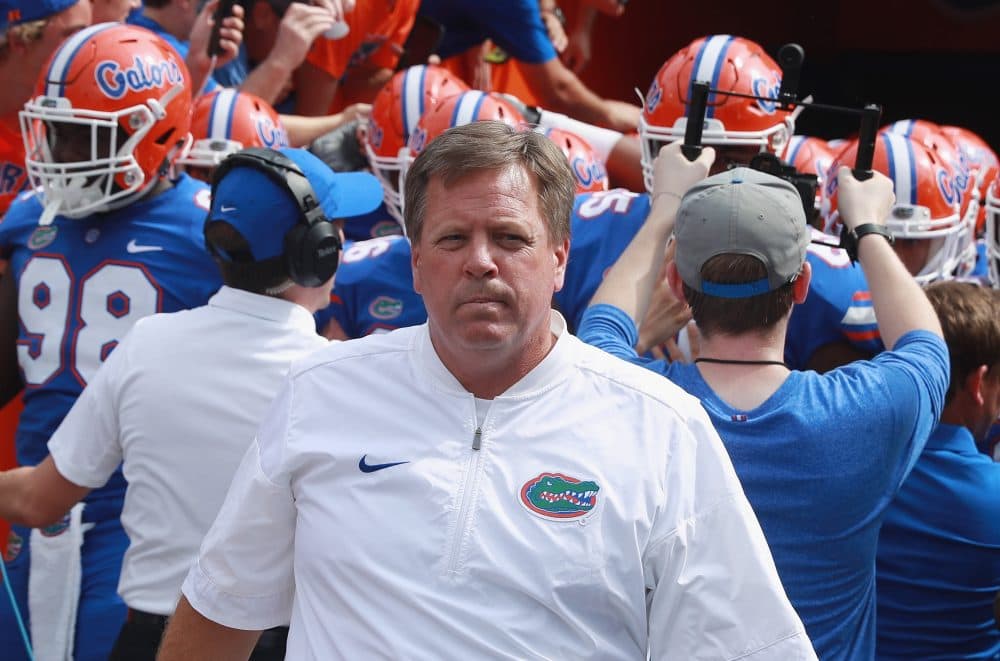 This article is more than 5 years old.
Monday's edition of SI.com featured a photograph of Florida head football coach Jim McElwain. In some respects, Coach McElwain is a fortunate man. He's paid well over $4 million a year to coach football. And while that's not Alabama head coach money — Nick Saban's take is over $7 million — $4 million-plus will go a long way at the grocery store, and even in the real estate market.
In the photo, Coach McElwain is wearing headphones. Behind him, a player wearing number 71 is smiling, but McElwain himself looks worried. The story accompanying the photograph explains why.
At Florida, football matters. Gators fans are accustomed to success. They have seen their team win three national championships and eight conference championships. They have cheered as 42 of the players they'd followed were picked in the first round of various NFL drafts.
But teams that lose three games before Halloween do not contend for championships. And that, sadly for Gators fans, is what Florida has done this season. They've also won three games, but never mind that, right?
The remarkable thing about that photograph of Jim McElwain is not that he looks worried. What 3-3 coach in his position wouldn't look that way?
No, the surprising thing is that Coach McElwain doesn't look terrified. Because according to the story that runs below the photograph, he, members of his family, and some of his players have been receiving death threats.
"There's a lot of hate in this world," said Coach McElwain. He also said, "The hard part is, obviously ... death threats to your families."
"Hard part" is some understatement, no?
Elsewhere in the article, Coach McElwain says, "You're in the business, so that's all part of it."
So it sounds as if death threats haven't surprised him. Of course, Coach McElwain doesn't sound as if he's happy about that state of affairs. He does sound as if he's resigned to it. At another point in the article, he says that death threats against him and against his players and against his family are "a pretty good lesson for the way things are."
And I suppose they are, at that.