Latest Show: Syracuse 8, 'Sports Miracles,' 80-Game Losing Streaks
48:39
Play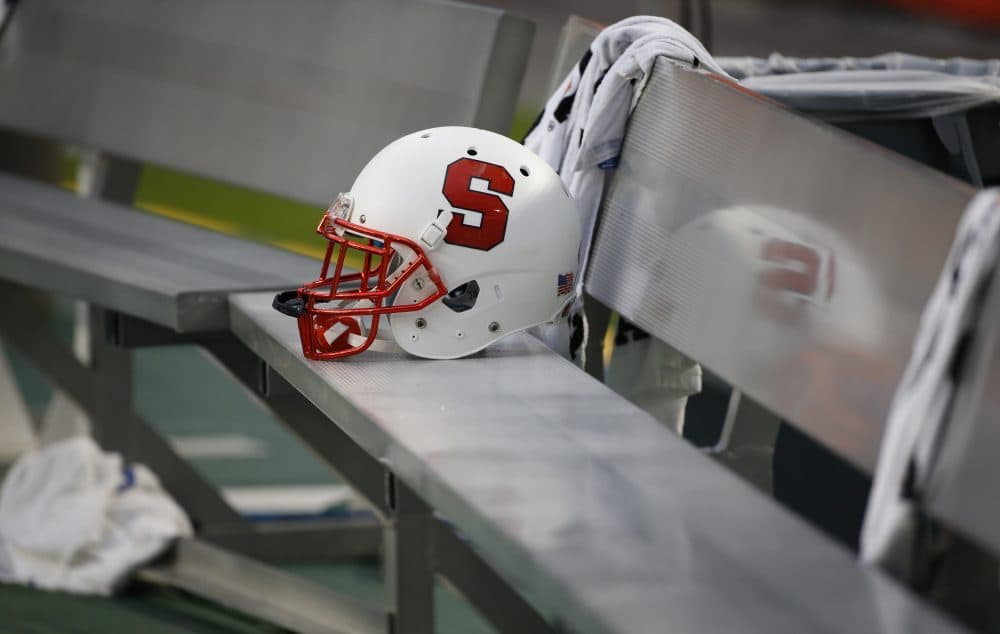 This article is more than 2 years old.
At the height of the civil rights movement, football players at Syracuse University stood up for racial equality. This week on Only A Game, the story of the Syracuse 8. Also, a former toy company executive collects "sports miracles" and shares an almost-miracle of his own. And, learning how to win from a football coach who lost every game he played in high school and college. Join us!
Subscribe to the Only A Game podcast on Apple Podcasts, NPR One or Stitcher.
---
Before Kaepernick, The 'Syracuse 8' Were Blackballed By Pro Football
In 1970, a group of black Syracuse University football players took a stand against racial injustice. Though many of the 'Syracuse 8' had received interest from NFL scouts before the boycott, none was ever signed to an NFL team.
3 Stories: Goodell's Contract, Celtics, 'Alternative Facts World Cup'?
Charlotte Wilder of SB Nation and Mike Pesca, host of the daily Slate podcast The Gist, joined Bill Littlefield.
'Book Of Sports Miracles' Author Shares His Own Moment Of Near-Brilliance
When "old-school sports junkie" Howard Peretz retired after a lengthy career in the toy business, he didn't want to stop working entirely. So he collected his list of the best "sports miracles" and published them in a book.
Charlie Pierce: The Week In Sports
Bill Littlefield and Only A Game analyst Charlie Pierce discuss the three UCLA basketball players who thanked President Trump for helping facilitate their release from China, Steph Curry's online basketball lessons and serious interior design issues for former No. 1 tennis player Monica Seles.
0-77: After A Winless Football Career, A Former Running Back Becomes Coach
Michael Porter lost every high school football game he ever played in. And then he joined a college team that was in the midst of an 80 game losing streak.
This segment aired on November 18, 2017.