Littlefield: Giving Thanks For A Trick Play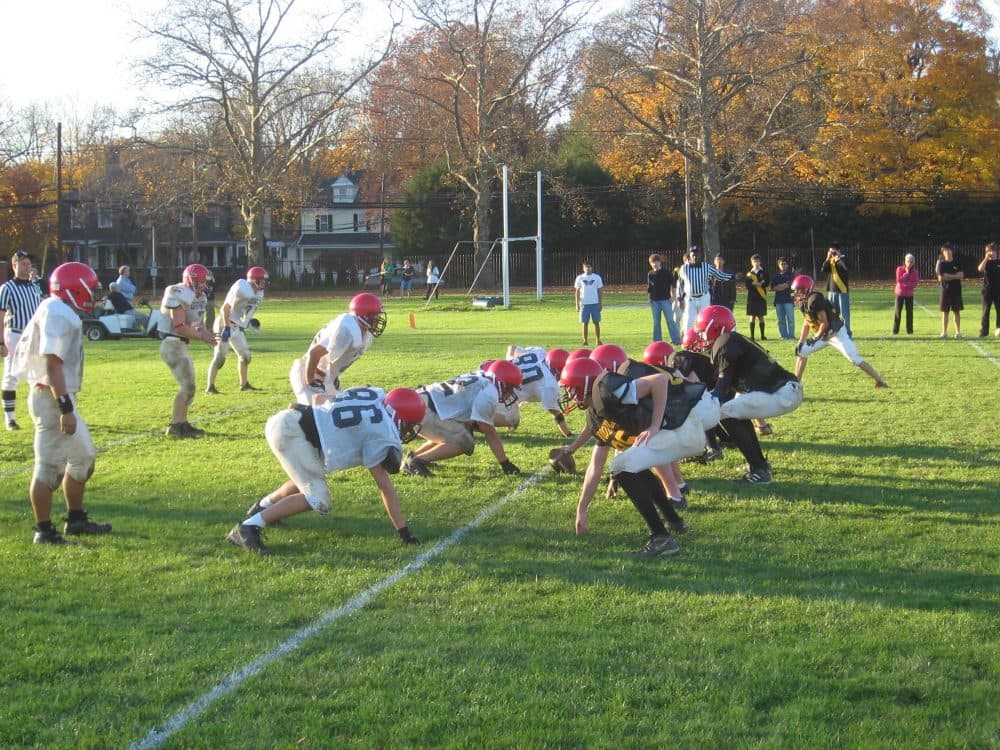 This article is more than 5 years old.
My first post-college job was teaching English at a boarding school in New Jersey.
I was about half-prepared to do that job. Close enough, as it turned out.
I was completely unprepared to do the part-time job piled on the full-time position. As the assistant housemaster of a dorm, I automatically became the coach of the house football team.
When the housemaster gave me that news, I patiently explained that although I knew something about baseball, hockey, and basketball, I knew nothing about football.
He patiently explained that he didn't care. I was the assistant housemaster. I would coach the house football team.
I suppose it was a simpler time.
I bring up this story now because for many, Thanksgiving is about high school and college football, and because fairly shortly after I learned I'd be a football coach, I had reason to be thankful.
That was because the coach of one of the other house teams knew a lot about football, and he agreed to show me four plays.
I said, "Thanks."
"Drill your guys in these four plays, and they'll win more than they lose," he said.
And they did. My guys won all but two of the games they played during my two years on the job. The only two losses came to the team coached by the guy who'd given me the four plays.
Somehow, all game long, he seemed to know what we were going to do.
I know … I know … if I could have thought up another play, I would have.
My most glorious moment came via a fake punt. My guys ran that play toward the end of a game they were losing. As a result of its success, they won. Afterward, many spectators shook my hand and congratulated me on our trick play.
I protested to the first few of them that I hadn't known that stunt was in our playbook, which was, as far as I knew, only four pages long. Everybody smiled knowingly when I said that. Some of them winked.
"Oh, sure," they said.
After a while, I began shrugging modestly. I may even have said, "We knew we had 'em all the way."