Thanksgiving Leftovers Show
American Hoopster In Ireland Bakes Bread 'With' Van Morrison
03:40
Play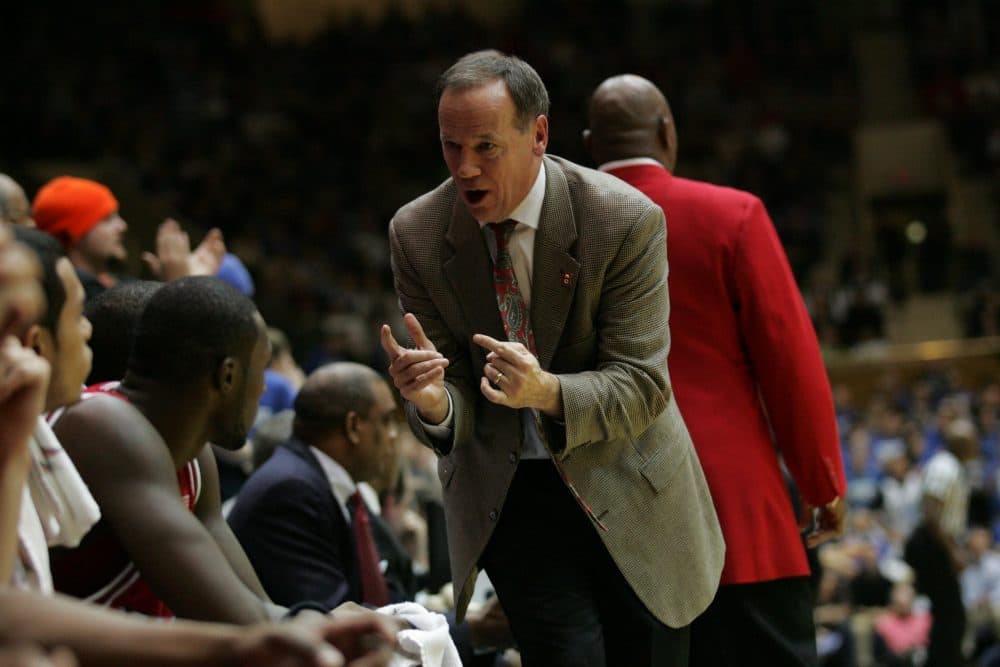 This article is more than 1 year old.
This story is part of Only A Game's Thanksgiving Leftovers Show. Find the full episode here.
---
In March, we told the story of Pete Strickland's adventures as an American basketball player shooting pro hoops in Ireland almost 40 years ago. In 2016, Strickland became the coach of the Irish men's national team. He's still on the job.
But today we'll return to his playing days for the beginning of a story that rose from its humble beginnings as if provoked by yeast.
Pete Strickland, pro basketball player, enjoyed himself in Ireland, and no wonder. The money wasn't very good, but the practice schedule was light, and the games weren't especially frequent, at least by U.S. basketball standards.
"I had all this time," Strickland says. "You know, I was a young guy, had a lot of energy, and I said, 'I've gotta do something.' And I loved this bread at this particular bread store right in Cork. And so I went in, and I wanted to learn how to make it. So I asked the guy, I said, 'Hey, listen. I'd love to help you bake bread and learn how to bake this bread.' And he said, 'Well, I can't afford any help.' I said, 'Well, I didn't say anything about paying me. I work in town and I make money doing something else.' And he goes, 'All right, well, be here tomorrow at 5 a.m.' Very untrusting."
Hard to believe, isn't it? Guy shows up at your bakery and offers to work for nothing. Says he has another source of income ... doesn't say exactly what it is ...
"So I showed up at 5 a.m. He later tells the story about he never expected that I would be there by that time. I showed up at 5 a.m., and I kept showing up at 5 a.m.," Strickland says. "Yet, he was a little bit nervous about me. I had short hair. I was an American. And he used a little bit of marijuana. And he thought I was there to uncover this drug ring of vast proportions. Of course, he was just a recreational marijuana user, but, at the time, it was a concern for him."
For whatever reason, the distrustful baker tolerated his pupil.
"So for the first 10 days, we just baked bread, and he turned on his Van Morrison music to the highest decibel he possibly could," Strickland says. "Because the baker, Terry McCullough, was from Belfast and was good friends with Van Morrison, and he loved Van Morrison music.
"And he would just grunt and point and show me some recipes. And, finally, we became great friends and fast friends, and he began to trust me."
'So When My Dad Used To Bake Bread With Van Morrison'
"I told this story for years," Strickland continues. "My eldest daughter, you know, from the kids' table at Thanksgiving, would listen to the story.
"And only two years ago do I hear my daughter, Meaghan, at a family function telling the story, and she's telling, 'Hey, you know, so when my Dad used to bake bread with Van Morrison …' " Strickland recalls, laughing.
"'Wait a sec, Meaghan, what did you say?' 'You know, Dad. Remember when you used to bake bread with Van Morrison?' I said, 'No, no, no. That's not true. How long have you been telling that story?' 'Oh, Dad, I've been telling people that for years.' "
Pete Strickland recently told us he's still baking bread, says he wishes he'd given some to the players on the team from Scotland, which recently beat his Irish guys. "It would've fattened 'em up," he said, "since it's best served with apple butter and cheddar cheese."
I liked that story, of course. What was not to like? But I began to wonder if — under similar circumstances — I'd have been as honest with my daughters as Pete Strickland was with his. I mean, suppose — through an honest misunderstanding — my kids came to believe that I'd baked cookies with Bob Dylan, or made spaghetti sauce with Miles Davis, or maybe barbecued some ribs with Gregg Popovich and the San Antonio Spurs. Would I tell them, "Nah, kids. You've got that story wrong"?
Would you?
This segment aired on November 25, 2017.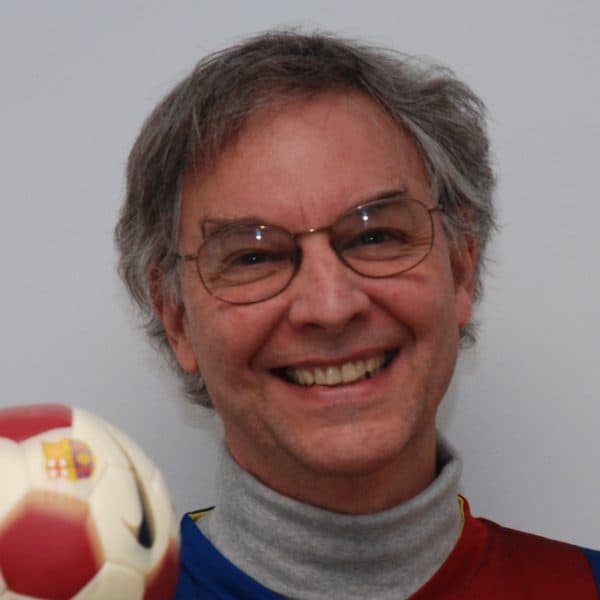 Bill Littlefield Host, Only A Game
Bill Littlefield was the host of Only A Game from 1993 until 2018.